'Emotional' Tsunoda says long-awaited home debut is a 'dream come true'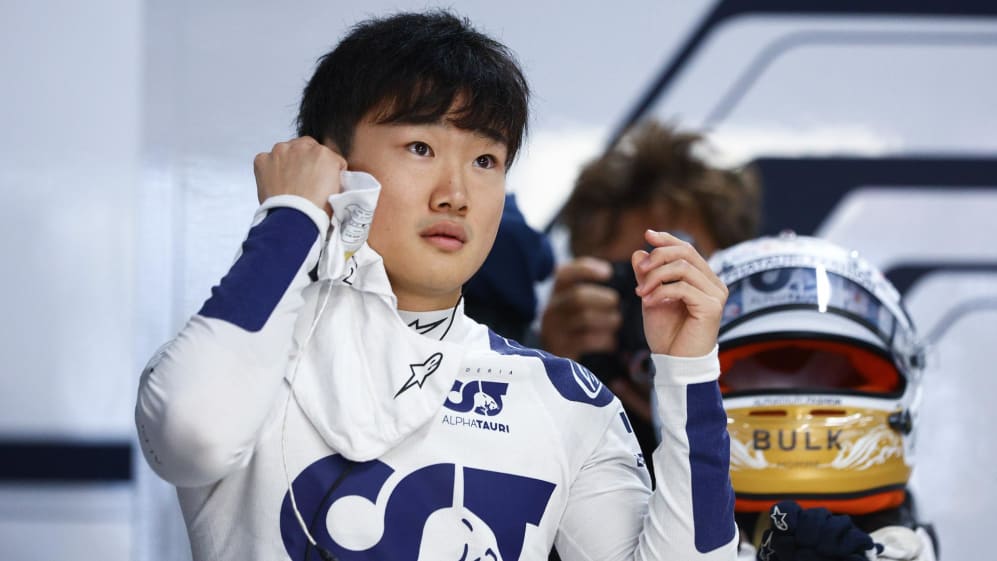 Yuki Tsunoda was elated to make his home debut in a Formula 1 car as Friday practice got underway for the 2022 Japanese Grand Prix, with showers doing little to rain on the AlphaTauri driver's parade.
After two seasons off the calendar, the Japanese Grand Prix returned and Tsunoda finally got to make his home F1 debut in front of his excited fans. He finished 19th in FP1 – one of the first drivers to emerge in that soaked first session – before improving to 14th in FP2.
READ MORE: Tsunoda unveils stunning helmet design ahead of home race debut at Suzuka
Tsunoda said it was "amazing" to finally begin a Japanese Grand Prix weekend.
"It's definitely a dream come true," he continued. "Got out of the garage in FP1, first lap, it just feels really emotional. Especially in Turn 2, when I entered Turn 2 on the out-lap, I was there four years ago, or five years ago. So definitely, I enjoyed it, not feeling pressure or something like that, just enjoyed the whole day, so it was a reasonably good day."
The 22-year-old said that the home crowd gave him "adrenaline" despite a steady start to proceedings at Suzuka.
"I tried to not feel over-excited but especially outside of the car, I'm starting to feel more adrenaline, more energetic," explained the AlphaTauri driver. "Sometimes, those feelings go well but sometimes they might be too much. But I don't know, just a normal routine as I do in other tracks. And I think today was a good day for me."
HIGHLIGHTS: Watch the action from a wet first practice session at the Japanese Grand Prix
Echoing the comments made by other drivers including George Russell, who topped FP2 for Mercedes, Tsunoda said he did not know where he stood ahead of FP3 and qualifying on Saturday – the following sessions set to take place in dry conditions.
"Currently I have no idea. The dry conditions, we didn't even drive yet, but it's the same for everyone, but I have pretty good confidence that I can achieve good things, but obviously I need a lot of preparations, and obviously it's going to be new, first time for me for the Formula 1 in dry conditions tomorrow so definitely need a big preparation for tomorrow and we'll see," he said.
READ MORE: 'We'll be starting from zero tomorrow' – Verstappen intrigued by changeable Suzuka weather conditions
"I think it's a bit tricky to find the sweet spot in the track conditions because sometimes it dries up a little bit quickly and sometimes the intermediate goes really quickly, but it was really hard to find the sweet spot," added Tsunoda.
"But other than that, I think we're just gathering the data, had the experience of building up the pace lap by lap and from my side I had a good building up today, so we'll see. It will be a new day tomorrow, seems like a sunny day, so we'll see, but hopefully it will be a good day again."