Russell and Hamilton play down hopes for rest of Suzuka weekend despite topping FP2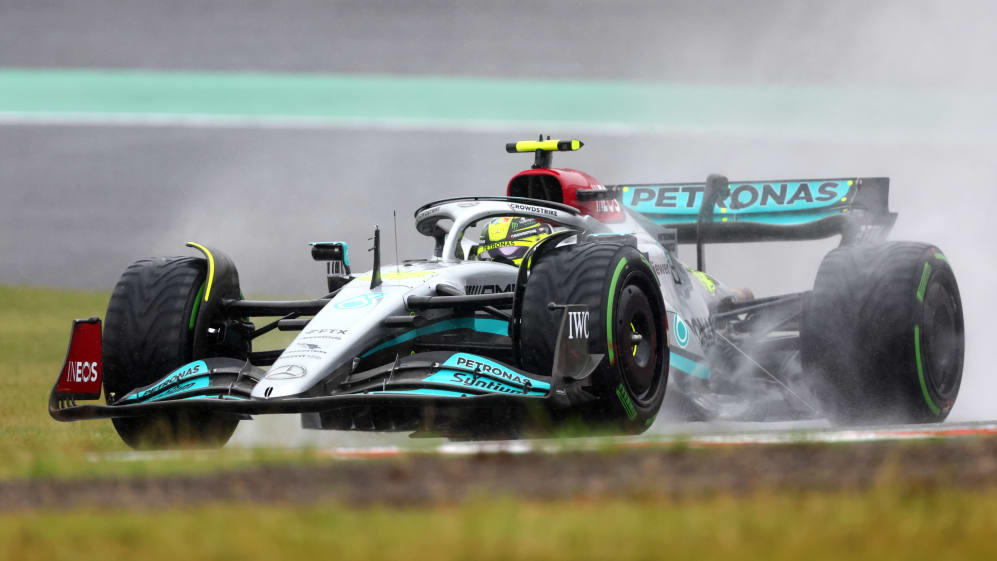 Mercedes set the fastest two times in a wet FP2 session after the first day of running for the Japanese Grand Prix, but neither session leader George Russell nor Lewis Hamilton was getting carried away with the result.
Russell, who finished a lowly 18th in a soaked FP1, bounced back to top the second session on intermediate tyres – Hamilton 0.235s off the pace – with the Red Bulls over eight-tenths off the pace in third and fourth. Max Verstappen said teams would almost be starting from "zero" as the track dries on Saturday, and Russell seemed to agree.
FP2: Russell leads Hamilton in Mercedes one-two in wet second practice at Suzuka
"It's probably not going to be that representative for this weekend, but definitely good learning for the future. There's a chance on Sunday it could be wet, but it looks pretty dry tomorrow. Nevertheless, it's always nice to end the day top of the timesheets and we definitely made some improvements from FP1 as we were on the bottom of the timesheets. Not a bad afternoon."
The 24-year-old added that he had "no idea" where Mercedes stand.
"We think it's going to be dry tomorrow," he reasoned. "So I think we'll be fighting as always for top six positions. I hope we can have a shot at something better, but I truly don't know. We'll have to wait and see to FP3 – that will be crucial session for everybody – and try and fight for a good position."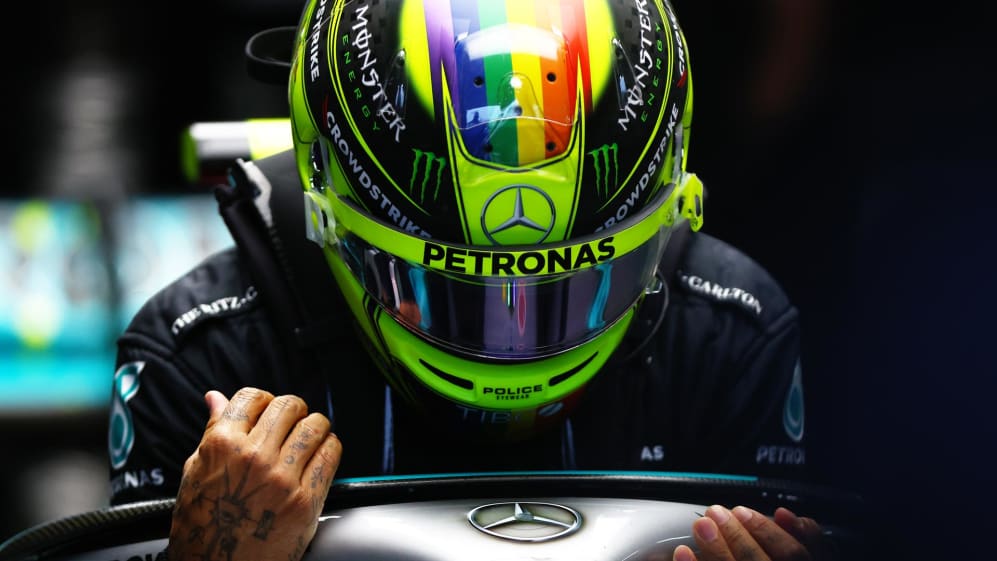 Team mate Hamilton improved from 13th in the wet first session to second in the final Friday session, and said that there was plenty to learn despite forecasts of dry weather for Saturday.
"There's always things to be taken from it, yes, so some of the stuff with the set-up, some of the stuff with the tyre wear, tyre temperatures, and the balance that we've been moving around between sessions," said Hamilton.
VISOR CAM: Must-see footage as Alonso tackles spectacular Suzuka in the rain
"So there's definitely things to take from it and there is data on the downforce loads and what wing levels everyone else is on – and on the positive side, we were able to switch our tyres on today."
The seven-time champion added that Mercedes might not be as quick compared to Red Bull and Ferrari if the track dries up.
"No clue. Really have no idea. If it's dry, I imagine the Red Bulls and the Ferraris will be quite quick. We really have no idea – I hope that we're fast but that's a hope that continues to be the case each weekend!"