Feature
Esteban Ocon on hitting the ground running in 2021, taking on Alonso, and Alpine's new management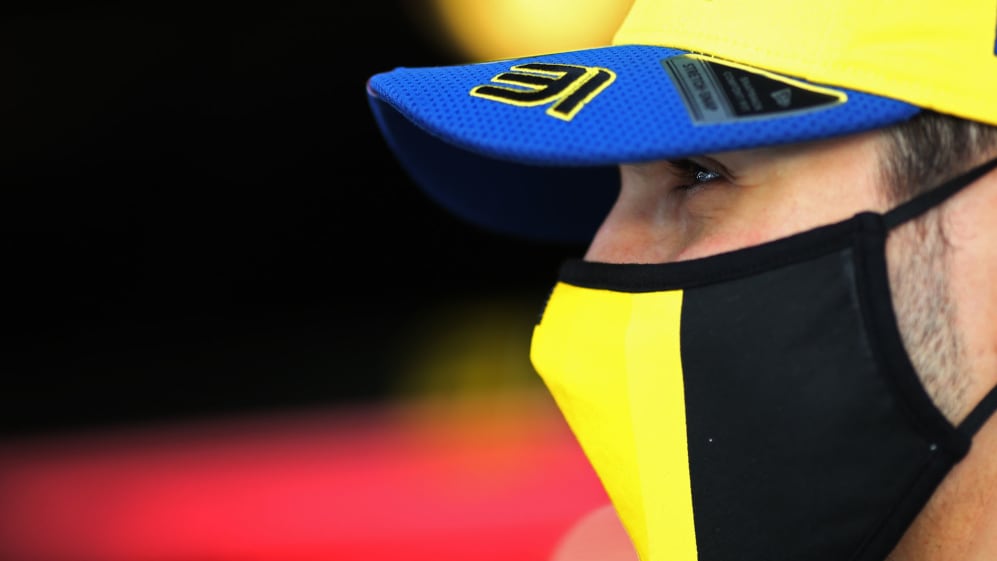 Esteban Ocon is a welcome constant in the whirlwind of change that's ripped through Enstone ahead of 2021, as Renault morphs into Alpine and comes under the new leadership of Laurent Rossi – who replaces Cyril Abiteboul – with two-time champion Fernando Alonso making a sensational return to F1 after a two-year absence.
The yellow of Renault has been replaced by shades of blue, red and white, and Ocon is dressed head to toe in those colours when we chat on Whatsapp video call not long after his first official duty as an Alpine driver – taking an Alpine A110S for a spin on the opening two super special stages of the iconic Rallye Monte-Carlo.
READ MORE: Renault announce shock departure of F1 team boss Abiteboul ahead of Alpine rebrand
The Frenchman's familiar infectious positivity and optimism is clear to see. Of course he's still buzzing from the adrenalin of getting back behind the wheel for what was his first rally experience, but it's evident he's excited – and confident in himself – about the season ahead. There's huge potential for him this year – and he knows it…
On hitting the ground running in 2021
Sabbaticals aren't uncommon in F1 these days.
Kevin Magnussen had a year out after an opening campaign with McLaren before returning with Renault. Daniil Kvyat was benched by Red Bull, fulfilling simulator duties for Ferrari before returning with Toro Rosso. And Ocon lost out to Lance Stroll at Racing Point, before getting back on the grid with Renault last year.
READ MORE: ANALYSIS - What Cyril Abiteboul's shock departure means for Alpine – and why he's gone now
However, it is perhaps underestimated how long it takes a driver to get back into the swing of things on his return, even if you've only been on the side-lines for one year. Things move quickly in F1, and rust can set in quickly when you're not racing.
There were certainly highs for Ocon in the early part of 2020 - points in his first race with Renault, an impressive fifth in Belgium – but his form was inconsistent, and he was hampered by five retirements, all of which were not his fault.
READ MORE: Alpine announce ex-Suzuki MotoGP chief Davide Brivio as new Racing Director
But the 24-year-old kept his head down, and fuelled by support from his engineers and pep talks from then-boss Abiteboul, the kind of form that marked him out as a star of the future in 2019 and that persuaded Mercedes to back him as a junior driver started to come through, peaking with his first podium in Bahrain at the tail-end of the year.
This year, there will be no soft landing. He has a year behind him and the momentum of a strong end to the 2021 campaign, including a smooth winter of training and integration with the team to better prepare himself for the first test.
"I feel a lot more prepared, a lot more ready," says Ocon. "The team know what I need, I know what I need, and what I need to ask the team to help me. When you have the second year with the same people, it is supposed to be a lot easier, like I had with Force India the second year.
"I'm really looking forward to this year. I want to start on that level, the level we ended the year with, straight away and progress from there.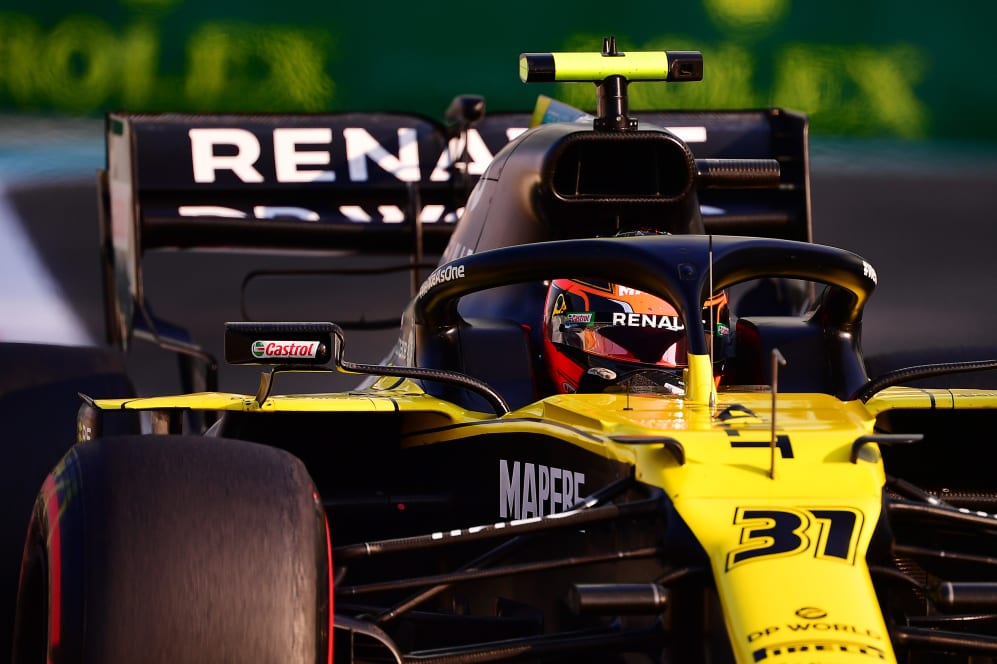 "Straight away I want to feel more confident, more ready and quicker than where I started, There is still a long time to prepare but I feel good, I feel fit and ready, that's very good news, and looking forward to starting properly now."
It's amazing what a podium, and a run of results to generate momentum, can do for a person's confidence. The challenge now, of course, is to continue that trajectory this year by hitting the ground running in testing.
On taking on new team mate Alonso
The ink was hardly dry on his deal to return to F1 in 2021 and double world champion Alonso was already messaging his soon-to-be team mate Ocon to open the lines of communication. The 39-year-old has even sent the Frenchman a go-kart from his range so they can go wheel-to-wheel for fun.
READ MORE: From Suzuka to San Marino – Ranking Alonso's best Renault wins from 10-1 ahead of his F1 return
Alonso's return, after two years away, is one of the biggest stories of the year and on paper, the Spaniard should be Ocon's quickest and fiercest team mate yet. But Ocon's newfound confidence means he does not appear daunted by Alonso's arrival.
"I feel ready (to race against Alonso) and Fernando will be ready," says Ocon. "He will be a tough opponent, but I'm ready to face him. I'm ready to compete. I want to push him. That's my target."
He adds: "It's going to be interesting to see how a world champion works, to see where he wants little details. The legend is back."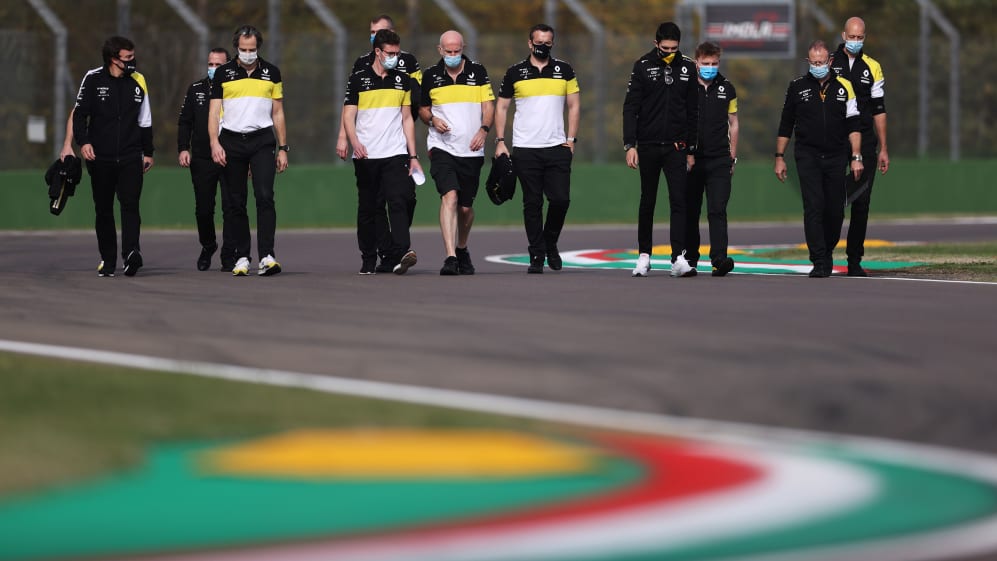 On being led by new management
The first major news story of 2021 saw Abiteboul – who had worked with Renault for two decades and made his way through the ranks to take the reins of the F1 team – was bidding adieu to the French manufacturer, with the company promoting from within and making Laurent Rossi the new CEO of the new-look Alpine team.
READ MORE: Esteban Ocon on his maiden podium, golfing with Poulter and partnering Alonso
Not long after, it was announced Davide Brivio, who had just guided Suzuki to their first MotoGP crown since 2000, was joining in the newly-created role of Racing Director. His duties have yet to be confirmed publicly, but he is set to lead the racing team, with Executive Director Marcin Budkowski likely to play an enhanced role, too.
Ocon has already met (virtually, of course) Rossi and Brivio and is excited about their arrival as the team heads into a new era, building on its fifth place finish in last year's constructors' championship.
"I'm very confident on the future of the team," says Ocon. "Laurent and Davide are very humble, very motivated, and are looking to take the next step with the team, and trying to improve everything they can. I feel great.
"We've spoken many times. They were very available for me, to answer all the questions I had, and very soon we are all going to meet at the factory to speak properly and to see each other in person, as it's always better to do that. For now, from what I've heard, I'm very pleased with where we are going."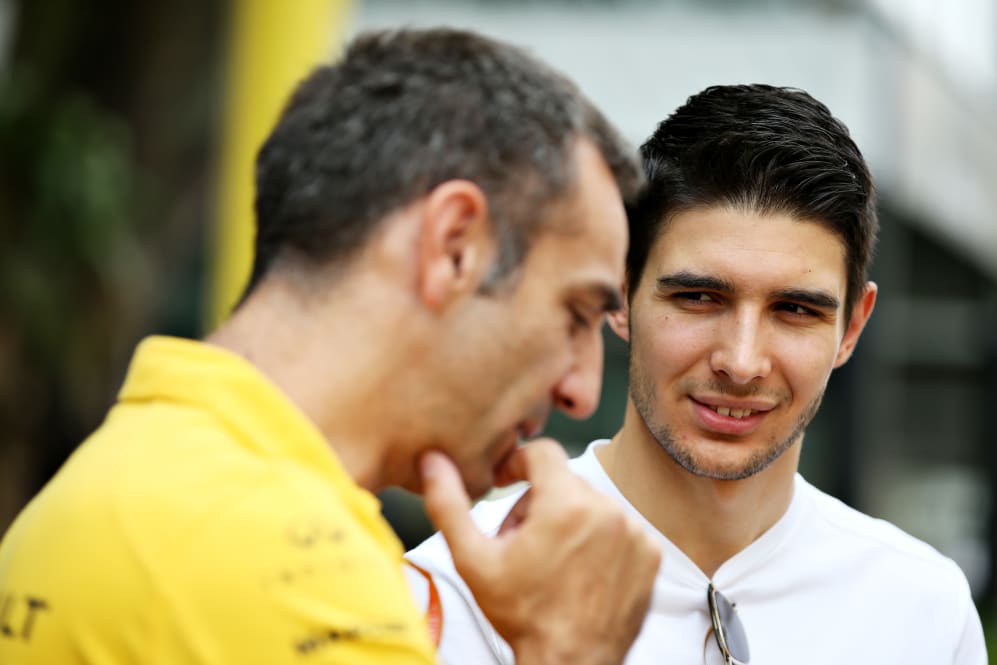 On his sadness at seeing Abiteboul depart
Abiteboul leaving was disappointing for Ocon, the pair having developed a strong relationship over the years (the Frenchman was previously a reserve driver at Renault), with Ocon having previously admitted that he often called on his old boss for advice during last season, especially when times were tough.
"I'm sad to see Cyril leave," says Ocon. "He is someone I have worked closely with for many years and has brought the project to where it is today. The result we had last year is thanks to him, so I wish him the best for the future."
It's not surprising that Ocon would not be drawn on making predictions for this season, especially given a wheel has yet to be turned with the 2021 machines, but he remains excited and positive about his and the team's chances.
"I don't want to set targets too early," he says. "Testing is going to be important for us to see where we are. There will be some developments in the year coming up. Everyone is working hard so we can't underestimate anybody. But I'm sure we will be competitive. What we want is to keep progressing, along the same lines as last year."