Feature
Esteban Ocon on sleeping at the race track, Fernando Alonso, and missed opportunities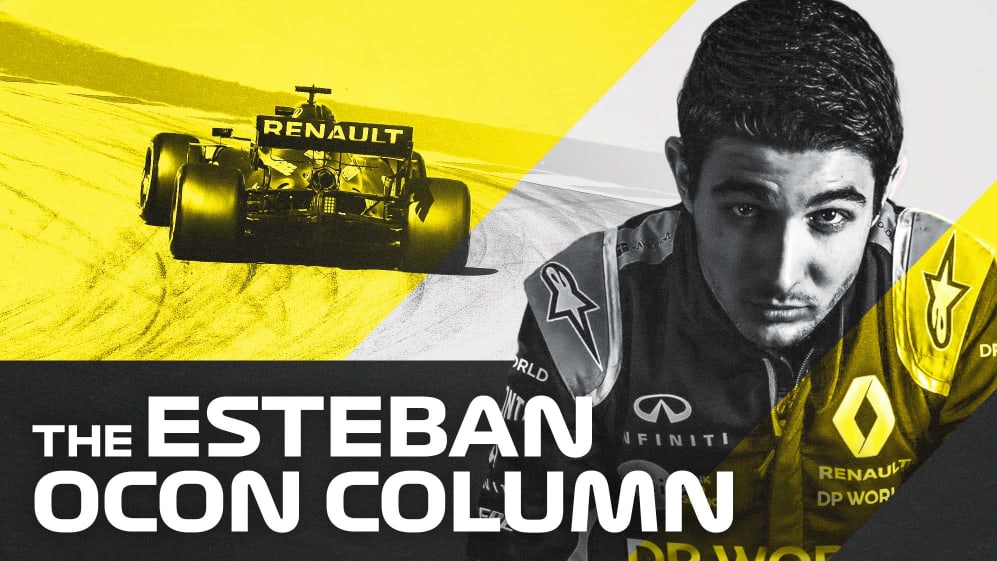 Salut à tous, we're finally back in the flow of racing again and it feels great even if the results weren't quite what we wanted. I want to share with you my thoughts from behind the scenes in Austria and Hungary as it was super busy, different at times, but also with a lot of fun.
Gearing up for the first race in over 500 days
For everyone, those few months from March, through April and May were very tough with restrictions in place and limitations on almost everything we were doing. We had to adapt to a new way of life and most of us drivers swapped real racing for the virtual alternative.
When we were told things were easing and we were going racing again, it was very exciting, maybe even more so for me after getting so close to jumping in the cockpit for a race again in Australia after over 500 days out of one. I flew home on that Sunday without knowing when I'd have the chance again. I was, however, preparing as if we were going to race at any opportunity, so I was ready for an immediate start whenever Formula 1 decided it was safe to do so.
The Austrian GP: Scoring points on Renault debut
It was great to travel again for a Grand Prix weekend. It felt a bit different but we quickly adapted and got used to these things. I think the regular Covid-19 testing is a good thing. Looking at the world we're living in at the moment, we have to be safe and confident. It's not nice when you do a test, it can be painful, but there are worse things.
There was definitely a different feeling in the paddock with mask wearing, keeping a distance with the mechanics and engineers and disinfecting everything with gel all the time. I don't think it's too different to what I do at home, really. It's a new way of living at the moment. I'm getting used to it and most importantly, these measures mean we can do our sport in the safest way. I'm happy to do anything to keep ourselves safe and the sport going.
READ MORE: 'We need to make our life easier on Saturdays' says Ocon after top 10 finish on F1 return
The race weekends still felt normal with a standard routine and not much of that has changed. We had a lot of marketing and media requests via Microsoft Teams, the traditional TV Pen, merchandise signing sessions and our normal engineering time. With no fans it felt strange, but Formula 1 did the most they could in Austria so we could interact with them at the track on video calls. So, in general, there wasn't much free time, it was still busy days!
To come away from the first race with points was very positive, especially at a circuit where the team has struggled in the past. I won't hide the fact that I was disappointed after qualifying. It was not where we wanted to be, even if it was my first qualifying in 18 months. For the race, I think we knew anything could happen. It was a strange one with a number of cars retiring and points up for grabs if we kept in it and put together two decent stints, which we managed to achieve. As has been a trend for the team, if we want to fight for the higher positions – which we know we have the pace to do so – we need to be higher up the grid. Still, four points after a season out, was pleasing and I had the motivation for more for the second Austria race.
It was quite strange to finish a race and not be in a rush for a flight or anything. I was among a number of drivers to use a motorhome next to the paddock for the fortnight. It meant everything was quite relaxed, I had everything I needed, and I could fit in enough sleep without worrying about driving to the track.
It was like the old days at karting, living in a caravan in the paddock, it certainly reminded me of that. Except now it's a motorhome, not a caravan! I felt quite free in Austria, there's lots of free space, nature and it felt great not to feel too blocked off.
READ MORE: 'Very motivated' Alonso has already texted me about 2021, says Ocon
I was sat in my motorhome on Tuesday night when I found out Fernando was joining us. I think it's great for the team and, on my side, I'm very happy to be working with a legend. He's one of the guys who gave me the love to reach Formula 1 with his fights with Michael back in the day. It gave me motivation to become a Formula 1 driver, so to have him as a team-mate is fantastic.
I used the days off for some cycling recovery training with my physio Dan, who also stayed in the motorhome with me. Triple-headers are as much about well-being and it's very important to factor this in to stay as fresh as possible. I brought my PlayStation with me so we managed to do a few FIFA tournaments with Kevin and Lance, which was fun! It would be no surprise if everyone else in the motorhome area could hear us screaming at the TV! I also had a bit of time to visit the local area in the Megane R.S. I took it for a spin in the hills, which was nice as I've not done that there before. We just relaxed, enjoyed the spectacular views and it was great to breathe some fresh air!
Styrian GP: Top three in qualifying was possible
I kept in touch with the team during that week and we were aware that there was a storm coming for the weekend and that at some point there would be rain…and a lot of it! I've always liked racing in wet conditions, you can't afford any mistakes and you have to be on it. Rain or dry, I felt confident heading into the second Austria race. By Friday, it was very clear qualifying was going to be wet, maybe even too wet for going on track at one point. I think the FIA did a very good job to ensure safety but also commit to a full day's programme with minimal disruption.
READ MORE: 'We had more performance on the table' says Ocon despite securing P5
After my first Q1 lap, I knew it was going to be a strong qualifying. You can watch my Q3 lap below. I was actually a little disappointed with fifth place, which probably shows what potential we had that day. I think a top three was possible, but we were narrowly short of that. Saturday showed the highs of Formula 1 and nailing qualifying, but 24 hours later, on Sunday, it brought the lows of racing. It's never nice to retire from a race with a mechanical issue. It was quite strange as we were close to pitting and when I was told to box, I thought it was for my pit-stop, before my engineer told me we were retiring the car and that was that.
There was a little bit of discussion on Daniel and I battling on track. We are both racers and we want to achieve the best possible results for the team. We were both on different strategies, I was on the Soft, he had the Medium which was looking a decent tyre to race on. I think we did the right thing by racing – that's what we're here to do. At the time, the team didn't feel the need of swapping positions or giving team orders.
We were going quite well, and we had good pace at the time and if there was any thought of team orders, I would obey, but the team didn't judge that the case. We had a fair battle and it was important to keep it clean for a good team result. There was nothing wrong on what we did. There were positives from the race, but we know there was a strong team result on offer and that went away.
Hungarian GP: Missed opportunities
I drove to Hungary on Monday morning after the race. We were going from staying in a motorhome in the paddock with plenty of freedom to being in a hotel room in Budapest right in the city. We trained in my room as the gym was closed. We played a bit more FIFA, as well as some card games, probably for the first time since I was a small kid. It was different to Austria, but that's how it is.
I've always enjoyed the Hungaroring, since my junior days, I've had good results there: pole positions, wins, podiums, it's been a decent track for me. To leave empty handed on Sunday was disappointing. It was a weekend where we just couldn't piece everything together. I say it's a weekend to forget, but in a way, I don't want to forget it as it's motivation not to have something like that again. I think we'll have a bit of time to review and progress from it.
READ MORE: Hungary was a 'weekend to forget' says Ocon after failing to score
Friday had started well, we had pace and we ran through our programme without any difficulties. Then, Saturday just seemed to get away from us. We didn't have the smoothest practice and I wasn't as comfortable in the car as I was the previous day. I don't think we helped ourselves in Q2 with the run on the Medium. In hindsight, we'd probably do that differently, go on the Soft and give ourselves two good opportunities to go through to Q3.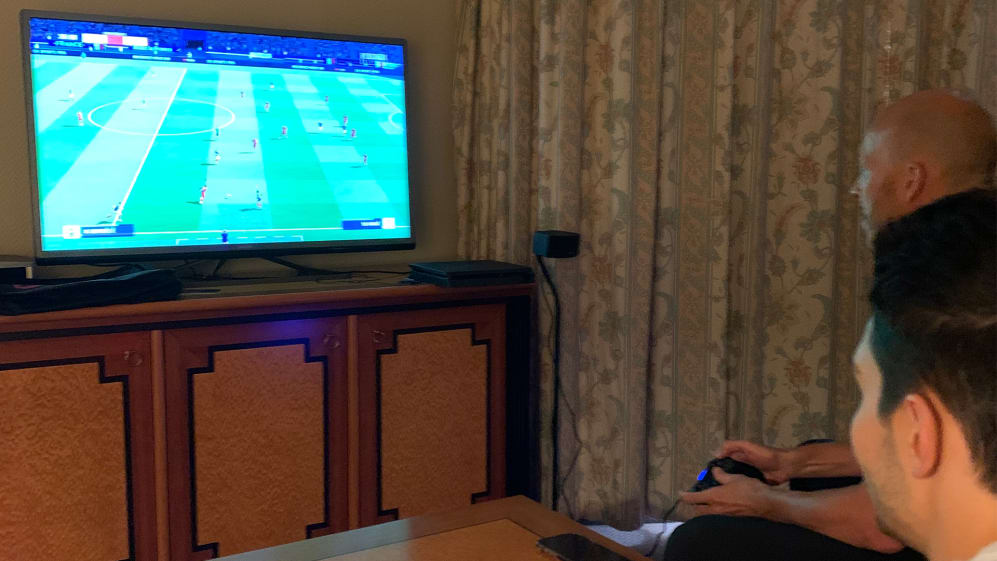 I was wanting rain on Sunday. Even if we had a free starting tyre in the dry, I felt I was confident in the rain to do something and make some places. We lost our free tyre choice with everyone starting on Intermediates. I also lost places at the start and then we had to call when to switch to dry tyres. From there, it was just a difficult race in traffic, no real opportunities to progress and we were not where we wanted to be. I was very disappointed after the race, but I know we have the means to do a lot better than that.
At these races we've seen us drivers taking part in various demonstrations, which are important. I'm totally behind the #WeRaceAsOne campaign. Sport has the power to unite people, bring hope and change things. To see Formula 1 making a strong message is something great. I'm behind the movement and hopefully we can do even more in the future.
It's nice to have a little bit of time to relax and reflect on the first three races. I'm heading to Enstone next week for some preparation for Silverstone before we go into the race. I feel like I'm back in the swing of Formula 1 again and I couldn't be happier. Now, we need the results to show for our potential and who knows what we can achieve…
Stay safe guys and enjoy the races!
Esteban