'Very motivated' Alonso has already texted me about 2021, says Ocon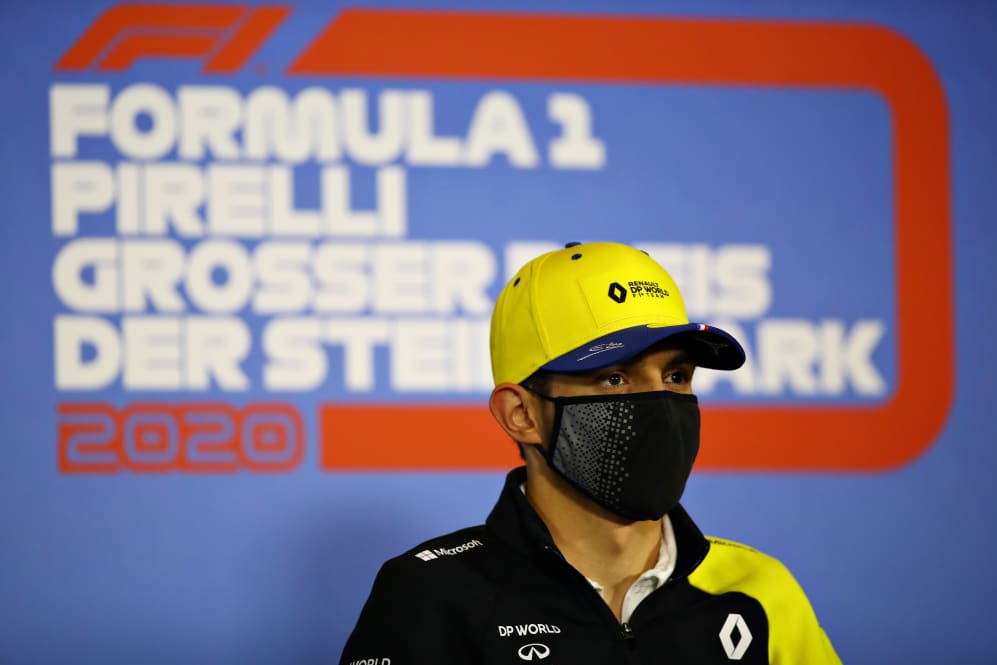 Last week, Esteban Ocon said that he'd be 'very happy' to have Fernando Alonso as his Renault team mate for 2021. This week, he got his wish, as the Anglo-French team confirmed the two-time champion's return. And it seems Alonso's wasted no time in getting stuck into his new project, as Ocon confirmed that the pair had already been texting about next season.
Speaking ahead of this weekend's Styrian Grand Prix, Ocon was asked how he felt now that the Alonso move had been confirmed.
"It's great," said Ocon. "Of course Fernando is very linked to the brand and if you look at the success he had with the team, it's for sure fantastic, but we need to build something new with him coming now.
READ MORE: Alonso says age won't affect his speed as he sets mission to make Renault champions again
"He has great experience and I'm pretty sure he can bring that to the team and make the car evolve, and he's very, very motivated. I've had him on text yesterday, or before yesterday and he's very keen to come back.
"We just chatted about the opportunity that there is in these next years and how the field is close at this moment, so I think there is a good chance of doing well if we work well."
READ MORE: Renault have no plans to run Alonso in FP1 sessions in 2020, says Abiteboul
It was Daniel Ricciardo's departure from Renault that paved the way for Alonso returning to F1 for the first time since 2018. And despite Renault Team Principal Cyril Abiteboul confirming that there were no plans to run Alonso in Free Practice 1 sessions in 2020, Ricciardo was asked whether he'd be happy to hand over his Renault R.S.20 to help Alonso get back up to speed with modern F1 machinery.
"No," came Ricciardo's blunt answer. "I heard the words 'help Fernando Alonso'. He doesn't need any help! It didn't look like he'd slowed down at all with age. His last season in F1 was a pretty strong one from everything I heard and saw. Obviously the results weren't always there but as far as getting the most out of the car I think that was pretty evident that he was, so I don't think he needs help.
"It's going to be great for the sport," Ricciardo added of Alonso's return. "He's such a name in the sport and has been for so many years, so to return with the team and the brand that got him his titles, I think it's a good fit.
"And I'm excited to race against him again. Personally, [we had] some good battles along the way, but always I felt a very good level of respect as a racer with him, so it's cool."
BUXTON: Alonso's Renault return is romantic – but what legacy will he write?