Feature
Esteban Ocon on the excitement of Mugello, birthday celebrations and remembering Anthoine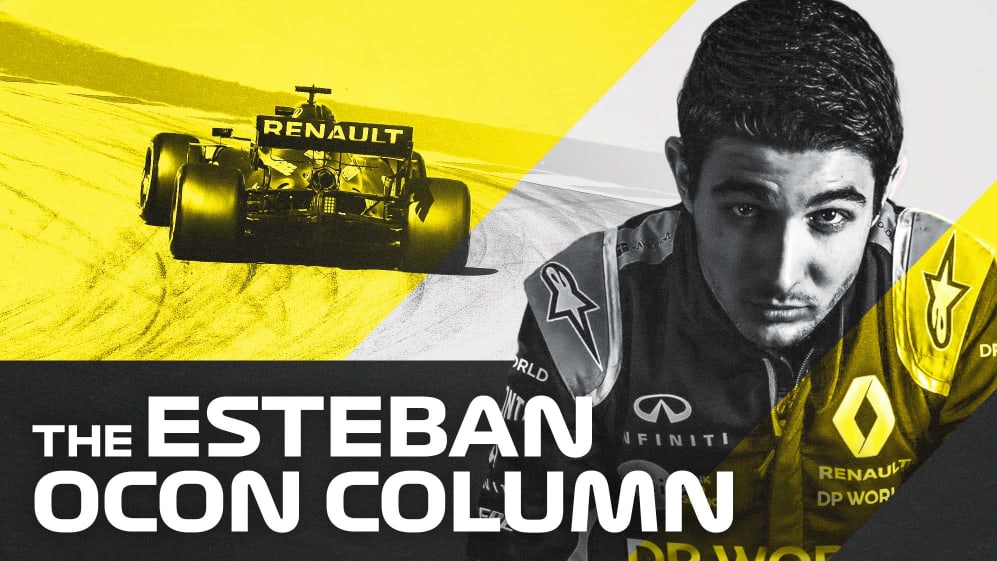 Salut à tous, the recent triple-header between Belgium and Italy has probably been the most intense period yet this season with three different circuits and a real physical and mental challenge for everyone in the team. It's been up and down but we can be pleased with what we've achieved, while we also maintain our motivation to keep going and keep our ambitions in the championship alive.
Gruelling but rewarding triple-header
I really think this triple-header is one of the coolest we've done this year. Spa and Monza are usually back-to-back at this point in the season, so that's one of the normal periods we kept this year on the calendar. To add Mugello to that phase was awesome. Tuscany is a fantastic place. I really enjoyed my time there and I do hope Mugello finds its way onto future calendars.
READ MORE: The Ross Brawn Column – Breathtaking Mugello more than lived up to the hype
It was a busy three weeks, a big physical and mental challenge, but also a very good one for us, scoring 47 points overall, the most of all the midfield teams. That means we're going in the right direction, improving during the season, which is very good and we're looking forward for more.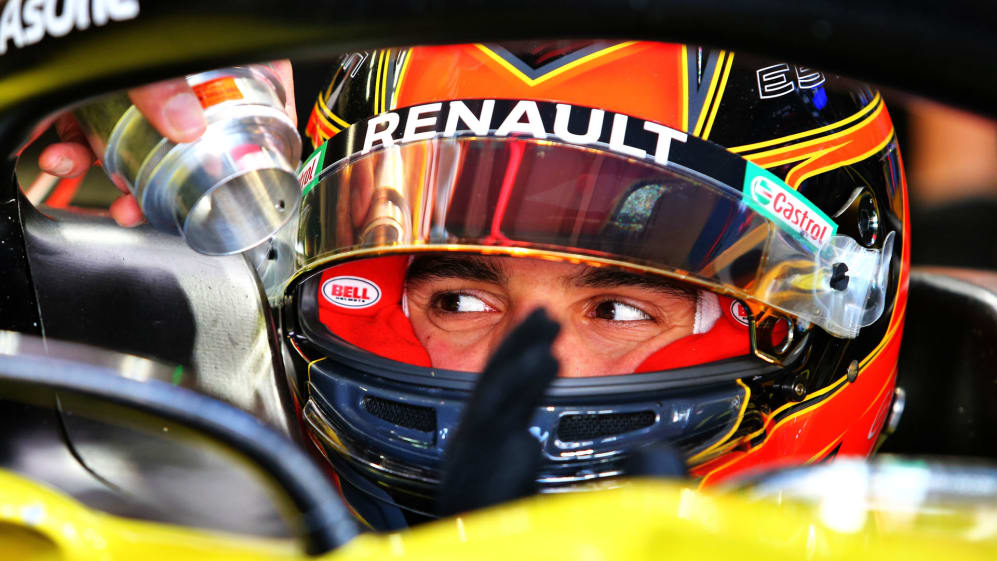 Boom in Belgium, remembering Anthoine
Belgium was a good team result with fourth and fifth and the fastest lap as well. It was fantastic. We were expecting to be quick and we were setting purple sectors in one and three all weekend. We had quick pace through the high-speed section and that felt nice.
Also, during the race, fighting with Alex Albon was great. At the start I got him, then he got me at the pit stop. They chose a different strategy and then we got him back on the last lap in the race. It was very satisfying to be fighting with Red Bull at this stage of the year. It means one thing… we're coming!
READ MORE: Ocon hails 'fantastic race' after last-lap pass on Red Bull's Albon to secure P5
Obviously, Belgium was a tough weekend emotionally. It was one year since Anthoine's passing and the first time coming back to Spa after what happened. It was very difficult, very emotional for me and the whole team. I was struggling a bit with that and I had him in my mind the whole time.
To have a great team result was something very powerful and we were happy to get it there for him. Seeing his family was also quite emotional but we honoured him in the right way with all the tributes. Spa is a track with a lot of emotions for me: I've had great memories there but also some bad ones, including what happened to Anthoine. Spa will always be a strange one for me.
WATCH: The F1 drivers observe a minute's silence at Spa in memory of Anthoine Hubert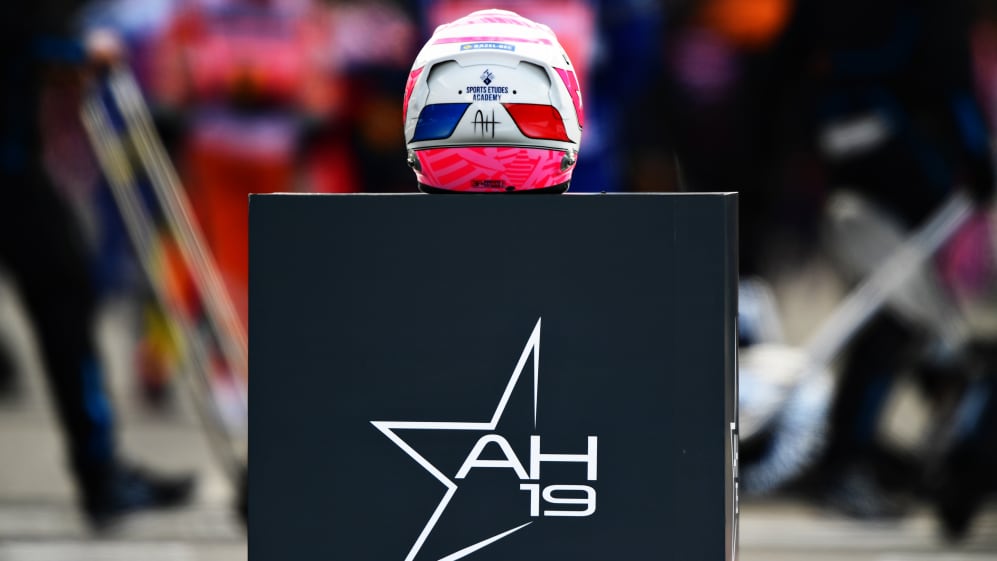 Italy fortnight, two crazy races
Monza was an interesting one, a strange race but a great one for Formula 1. It showed how good of a show Formula 1 can deliver and how you can't always predict what's going to happen. What we thought was going to happen did not happen and that's very cool. Well done to Pierre and AlphaTauri. They gambled a bit and got the race win, which was totally deserved.
On our side it was a strong race with both cars in the points. We had good pace, but there was potentially a bit more left on the table. I know there was some hype surrounding the post-race radio. I think there was a bit of frustration from all of us. We knew there were potentially more points on offer, but when you look at what happened in the race, our pace and comeback was quite good. There was nothing to be ashamed about or missed on our side on that one.
READ MORE: Ocon explains frustrations that led to tense Italian GP radio exchange with Renault
Between Monza and Mugello, we decided to stop halfway at Lake Garda. It's a very nice location and I had time to do some training and recharge the batteries, which was awesome. I had some free time to walk around the lake and enjoy some time off with my physio, Dan. Road trips are always fun. We listened to some of my decent music, maybe not to Dan's taste, but I try and mix it up to suit him as well… sometimes!
It's always nice to drive through Italian roads and see some old villages. I really like Italian food too. Mozzarella, oh my… it's fantastic. Mozzarella with prosciutto, fresh tomatoes is so simple, but they do it so well there. I love a good pasta as well, but don't ask me to make it, I wouldn't really know where to start! I really enjoy spending time in Italy.
If we thought Monza was the race of the season, then Mugello might have just beaten it. A lot happened and, again, you can't predict any result from anybody or how the race can turn out. I think overall, it was a good weekend for us even if we couldn't finish the race. When we came to Mugello it turned out we were competitive, which was a very good surprise.
WATCH: All three crashes, Albon's move on Ricciardo and more – the top 10 onboards from Mugello
We didn't expect to be so competitive as we know where the strengths of our car are. The pace was strong in qualifying, I made a little mistake on my last lap in Q3 and that cost us. It was a shame to retire early as it looked like a fun race to be in. I'm pleased Daniel got a strong result for us and he showed what we're doing as a team at the moment is good.
Birthday… cake and hard work
It was my birthday yesterday; I'm starting to get old… at 24! A birthday for a Formula 1 driver is often linked to a workday, which I can't complain about at all as I'm enjoying it very much. I was at Enstone on the simulator with the guys at the factory, working hard to prepare for Sochi.
We took a short break from the simulator to celebrate my birthday with some home-made cakes, which was a nice surprise! It was a full day's work for all of us, in the cave with the engineers trying to get ready for the weekend ahead of us. It's hopefully going to be a good one and we want to keep the momentum going. If we can keep that up, then we can maximise our chances there.
READ MORE: 'There will be more opportunities for us' says Ocon after brake fire rules him out of Mugello race
There's no time to rest too much. The races are coming quickly this year but, since the calendar was announced, we knew it was going to be very fast-paced and a huge mental challenge more than anything. We head to Russia feeling determined and, beyond that, we'll keep doing our best for strong performances and to put on a show for the fans! In the meantime, let's see what happens, I do hope you enjoy the next phase of racing.
Stay safe and I hope to see you soon, merci!
Esteban