Ocon explains frustrations that led to tense Italian GP radio exchange with Renault
On paper, a P6 and a P8 for Renault at Monza was a decent result for the team. But on a day when an AlphaTauri, a McLaren and a Racing Point all finished on the podium, Esteban Ocon couldn't help but feel frustration at a missed opportunity – a fact he vented very publicly over team radio...
It was Ocon who finished eighth to team mate Daniel Ricciardo's sixth, the sixth time out of eight races this season that he's been beaten by the Australian. But with both Renaults scoring points, Ocon's race engineer Mark Slade was quick to send congratulations to his driver after the chequered flag.
WATCH: Hamilton, Gasly and Raikkonen star in the best team radio from Italy 2020
"Thank you Esteban, fantastic job there, fantastic job," he said. "Well done mate, P8 from P12, that's not bad at all, Daniel P6. Good points for the team again. Well done, mate."
"I disagree," came Ocon's reply. "I think we missed out completely, this race. There was a massive opportunity there."
"Hold it on the radio," replied Slade tersely, "we'll talk about it in the office, thank you" – with Renault Team Principal Cyril Abiteboul heard adding: "Esteban, this is not the place."
It was a frosty exchange (which you can hear in the video at the top of this article). But facing the media after the race, Ocon explained his frustrations, which centred around Renault's decision to double stack him and Ricciardo in the pits under the Safety Car – with race winner Gasly having fortuitously pitted before the Safety Car was brought out, while Racing Point opted not to pit eventual third-place finisher Lance Stroll, who was then able to change tyres in a 'free' pit stop during the red flag stoppage period caused by a crash for Charles Leclerc.
READ MORE: 'The stars aligned and he took the opportunity' – Gasly's fellow drivers hail his maiden victory
"Obviously the race on track was good for us," said Ocon, who started the race P12 to Ricciardo's P7. "But the race today was not on track, so the luck, I don't think, was on our side unfortunately.
"I passed three cars at the start, got ahead of Gasly. Then obviously we were strong all the way but having a free stop is a big thing. So a little bit of contrast, of course, between being happy to come back into the points, but not happy.
"But it's obviously a good result if you think that yesterday [in qualifying] I wasn't in the points. We had two cars in the points today, so if yesterday you'd told us that, we'd have said it was a decent result."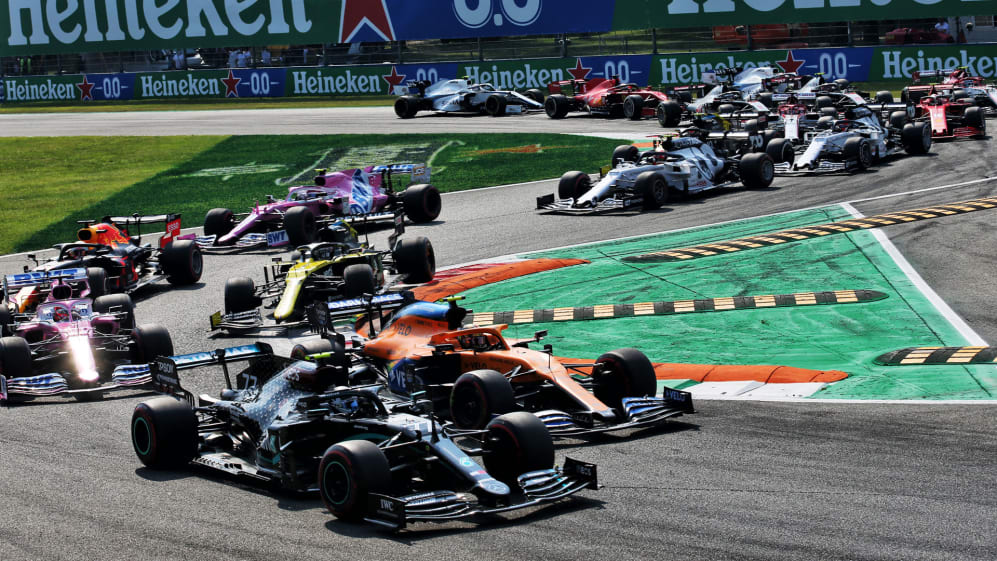 Having rebuked his driver over team radio, meanwhile, Abiteboul went on to say after the race that the team shouldn't be fazed by factors that were out of their control.
READ MORE: The Winners and Losers of the 2020 Italian Grand Prix
"Various race incidents compromised our track position and meant we eventually had to settle for sixth and eighth," said Abiteboul. "This is frustrating for the entire team, but we should not hide behind things we cannot control. Clearly, this weekend, our car is not as strong as McLaren, who were further ahead in similar circumstances.
"Nevertheless, it's good to see four Renault engines in the top eight positions at a very demanding track like Monza. Overall, we scored decent points and that allows us to take fifth in the championship, while remaining in sight of the teams ahead."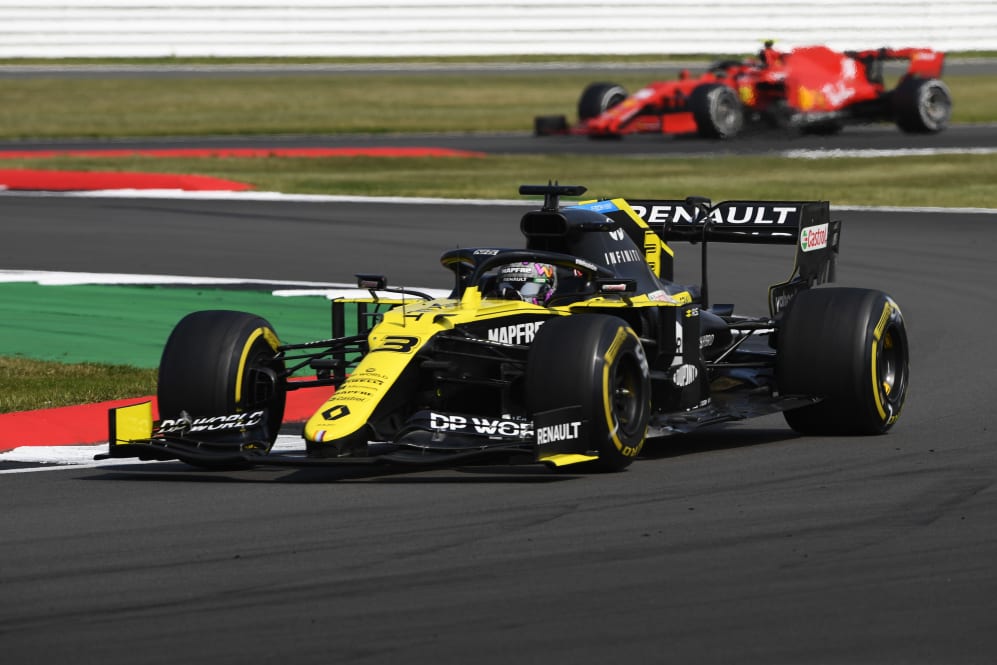 As Abiteboul mentioned, Ferrari's no-score at Monza allowed Renault to jump 10 points above them to fifth in the championship, with nine races left to run this season – including Mugello up next, where Ocon was uncertain how his R.S.20 would perform.
"On paper it doesn't sound too good for us," he said, "but we know the car can surprise sometimes, so I will not speak too early. Let's wait and see, but it's going to be exciting to see what we can do. A new track more or less for everyone, the first one on the calendar, and it's going to be up to the people that can deliver the quickest."