'Even if I'd started P3, I would've finished P5' – Verstappen on maximising Montreal recovery drive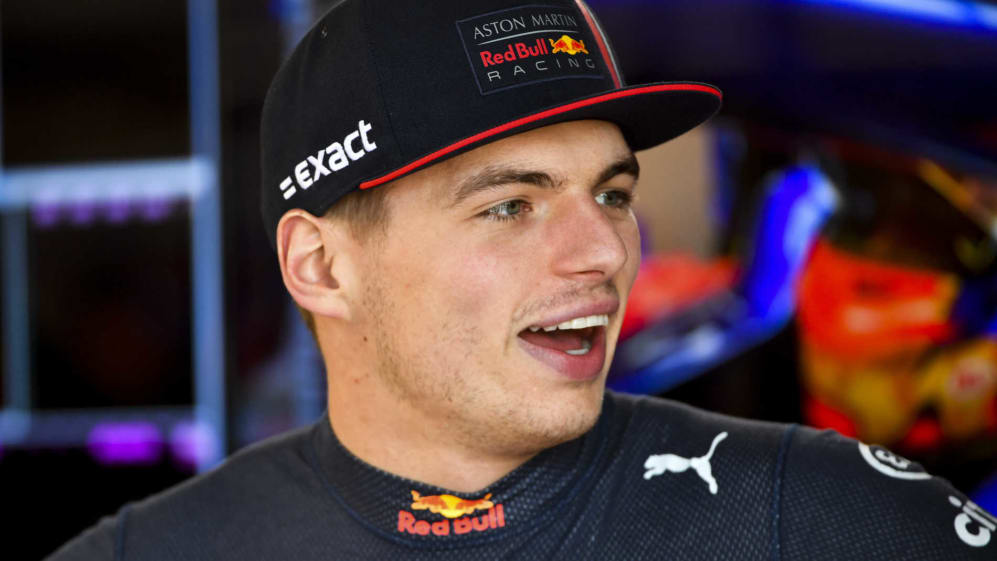 A strong recovery drive from Max Verstappen saw the Dutch driver surge from ninth on the grid at the Canadian Grand Prix to finish fifth by the chequered flag. And while some had suggested pre-race that a podium was on the cards for the Red Bull driver, Verstappen was in no doubt that he squeezed the maximum out of his RB15.
Verstappen had qualified 11th on Saturday, having missed out on a slot in the top 10 shoot-out after Kevin Magnussen crashed his Haas while the Dutchman was on a fast lap, bringing out red flags and denying him the chance to improve.
READ MORE: The Winners and Losers of the Canadian Grand Prix
Ninth at the start after penalties for both Magnussen and Carlos Sainz, Verstappen then ground out a 49-lap stint on hard tyres, before climbing back past the two Renaults after his stop to finish fifth at the flag. So, ninth to fifth – he must have enjoyed that…
"Enjoy is maybe not the right word," said Verstappen. "How would you call it – a controlled drive? There was not much more I could do. Finished P5. Probably if I'd started P3, I would have ended P5 or if I'd started P5, I would have been P5.
We just didn't have the pace to fight the cars ahead, so there was not much else to get
"We just didn't have the pace to fight the cars ahead. I did a very long first stint – it seemed to work quite well for me to clear the traffic a bit. Once we pitted, I could then quite quickly clear the Renaults, could do my own race but there was not much else to get, so just bringing the car home."
Meanwhile, Verstappen's team mate's race went in the opposite direction. Pierre Gasly started fifth but ended up eighth – and behind the two works Renaults of Daniel Ricciardo and Nico Hulkenberg – with the Frenchman having spent much of the Grand Prix snarled up behind Lance Stroll's Racing Point following an early pit stop to discard his soft starting tyres.
"It was a pretty difficult day, but the car actually felt quite good so it's disappointing to finish where we did," said Gasly. "We expected to be stronger than this. We struggled with traffic and had to save the brakes, which compromised us a bit, and I of course wanted to finish better than this. We need to analyse everything and see what we can improve, but I also need to work hard before the next race. I hope we can find more pace and come back stronger for my home race."
An indication of how well Verstappen's season is progressing relative to the performance in his Red Bull is that his fifth place in Canada actually represents his worst finish of the year so far – Ferrari's Charles Leclerc, conversely, has finished four times out of seven in that position in 2019.
As a result, Verstappen currently sits fourth in the drivers' standings with 88 points, more than double his team mate's tally in sixth.