Feature
Everything you need to know about the F1 Esports Pro Exhibition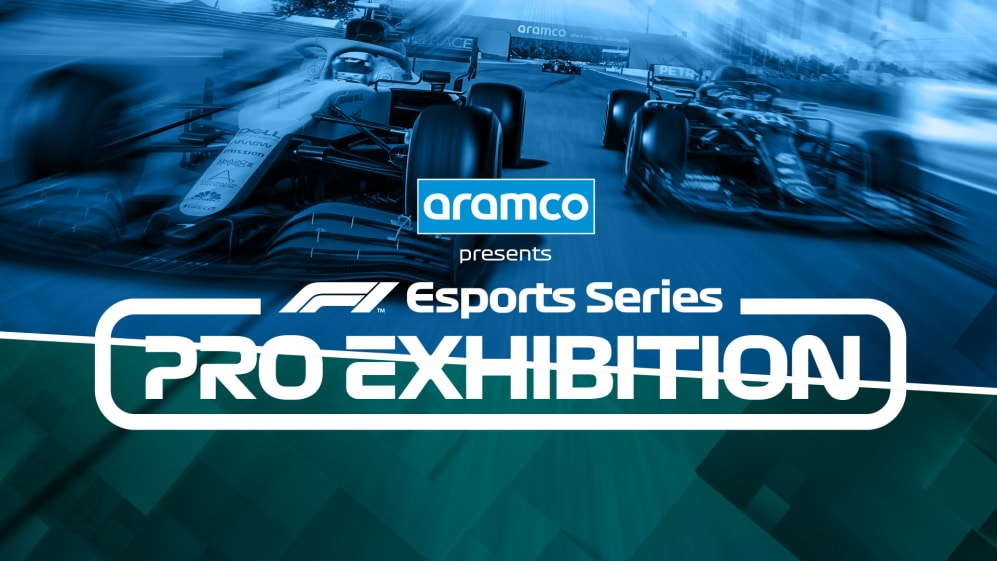 We're gearing up for the 2021 F1 Esports Series Pro Exhibition, which gets rocking this Thursday, May 27. But first, we need to find out who's up for grabs, and what's going on in the show.
There are 30 seats in the Pro Championship, but as many as 60 drivers are eligible for selection in 2021. So how does it work? Let's take a look at selection process, and who will be involved.
READ MORE: F1 Esports Series Qualifying sees record participation ahead of season-opening Pro Exhibition
What is a Pro Rank?
In 2021, we're doing things slightly differently, with the introduction of Pro Rank – an accolade befitting all drivers who are eligible for selection. All 30 drivers from last year's Pro Series automatically get Pro Rank. This means that if a team decides to keep a driver it raced in 2020, there's no hold-up. It also means that any driver who gets released by a team gets put straight back into the mix, with other teams able to pick them if they so wish.
As for the new cohort? Well, that's where the Pro Exhibition show comes in. A series of assessments and challenges will test our new bloods to the limit. Those that successfully complete the Pro Exhibition will gain Pro Rank status, and therefore be eligible for selection.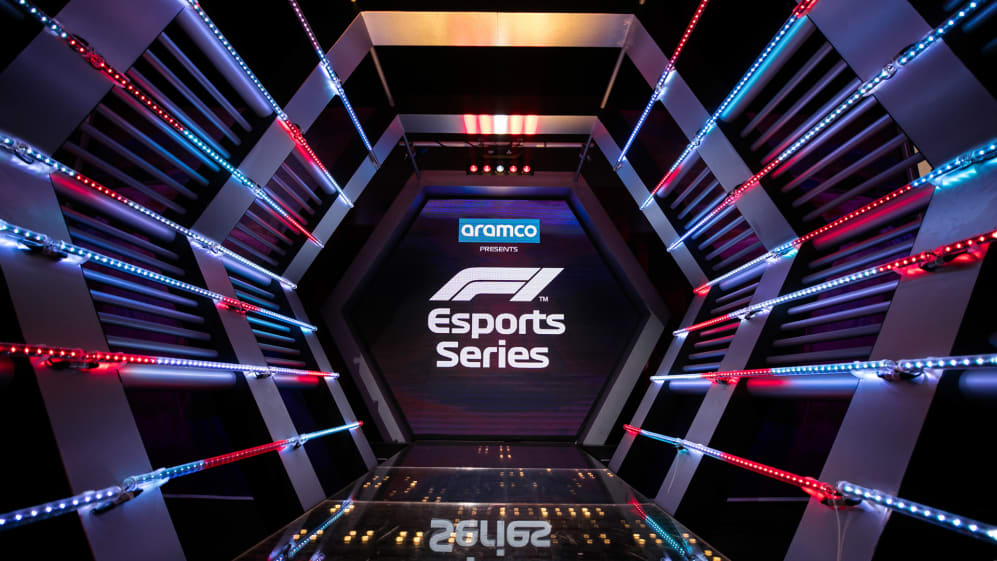 What are the assessments?
We have a total of four different challenges, which will test each competitor to the very limit.
Race-craft – An in-game event hosted within F1 2020, with all drivers eligible to take part.

Ghost Race: Dry – A race with collisions turned off, so that ultimate pace can be measured, removing dirty air, blocking, and overtaking from the equation.

Ghost Race: Wet – As above, but this time bringing the elements into the mix. A test of adaptability and precision.

Head-to-head – A true test of nerve under pressure, with best-of-three knockout qualifying used to determine raw one-lap pace.
From these four metrics, all 10 teams will make their informed decisions on the best drivers available, and get ready to decide their teams later in the year. All teams must pick three drivers in total, and have their trio finalised by the end of July. From July 1-31, the Pro Championship Driver Signing Window will take place, where contracts and rosters will be finalised.
READ MORE: 'If you can see, you can be it' – Jamie Chadwick on the new F1 Esports Women's Wildcard series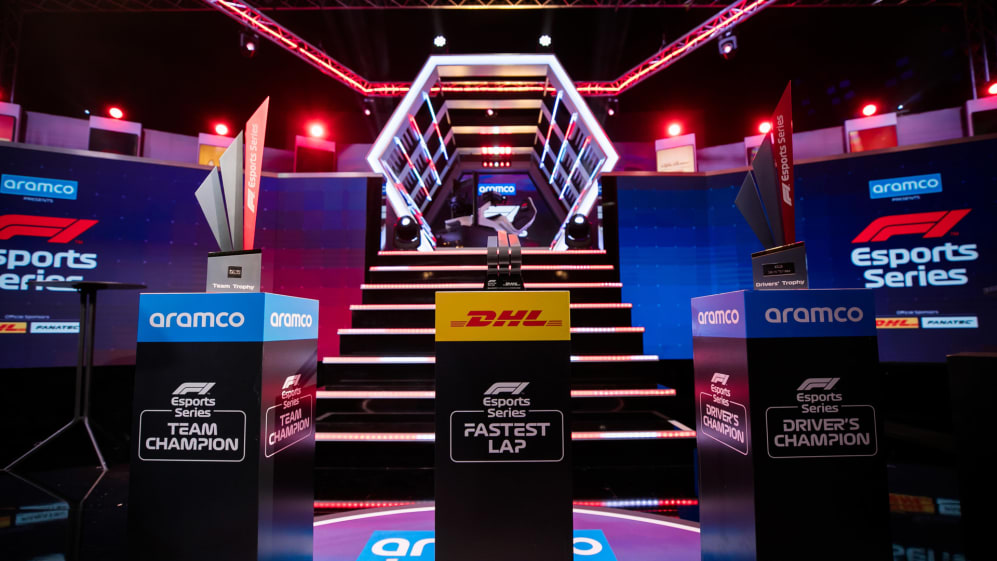 New Blood
Time to see who's coming off the bench in 2021. As well as drivers from 2020, there are 18 top-qualifying drivers from F1 Esports Challengers, the top two from the 2020 China Championship, one Women's Wildcard winner, and nine DHL Time Trial qualifiers. And they are…
Kedon Lutt (Challengers, XB1 Winner)
Nineteen-year-old Kedon Lutt hails from Estonia, and has been linked to F1 Esports for some time now. He was part of both the 2019 and 2020 Pro Draft, making him a familiar face. A karting enthusiast, his passion to race against the very best in the world is what spurs him on.
Antoine di Zaluski (Challengers, XB1 Runner-Up)
Just like in 2020, Frenchman Antoine de Zaluski made his way to the Pro Ex with a third-placed finish in an Xbox-based tournament. It was the play-offs in 2020, but this year it was The Challengers, where he came home in third place. He has a history in karting and is currently still studying.
Jonas Rutten (Challengers, XB1 Fourth Place)
Having won the DHL Time Trial in 2019 to make his way into the 2020 Pro Draft, Rutten is a man with experience in F1 Esports, and he used it to good effect in Challengers, picking up the first win of the tournament in Vietnam before notching two podiums later on. Coming from Germany, locale of world champions Mercedes, Rutten has winning DNA.
Ewan la Naour (Challengers, XB1 Fifth Place)
La Naour's Challengers journey was a relatively quiet one – until he notched back-to-back podiums for second place in Rounds 5-6. Those races in Silverstone and Spa propelled him up the ranks and he ended Challengers fifth, building on his 2020 Pro Draft appearance.
Zak Oates (Challengers, XB1 Sixth Place)
A newcomer to F1 Esports, Britain's Zak Oates notched three podiums on his way to P6 in the Xbox Challengers in Zandvoort, Suzuka and Yas Marina.
Yuan Yifan (China Championship winner)
Runner-up in 2019, Yuan Yifan took one step forward in 2020 to become Champion of his native China. After making it to the 2020 Pro Draft, Yuan now progresses to the Pro Exhibition.
Tang Tianyu (China Championship Runner-Up)
Winning our inaugural China Championship in 2019, Tang was overpowered by Yuan Yifan in 2020 in an effective swap of the top two. Our first ever regional F1 Esports champion, Tang excelled in the 2019 F1 Esports China Championship, taking the crown. His strongest memory remains the 2018 Chinese Grand Prix, where he got a taste of Esports in the Fan Zone, and was awarded two paddock tickets to explore the Shanghai nerve centre. He also had an outing for McLaren in the Pro Exhibition Series, pitting him against Pro Series regulars for the first time. He'll be hoping his crown attracts the attention of the official F1 teams.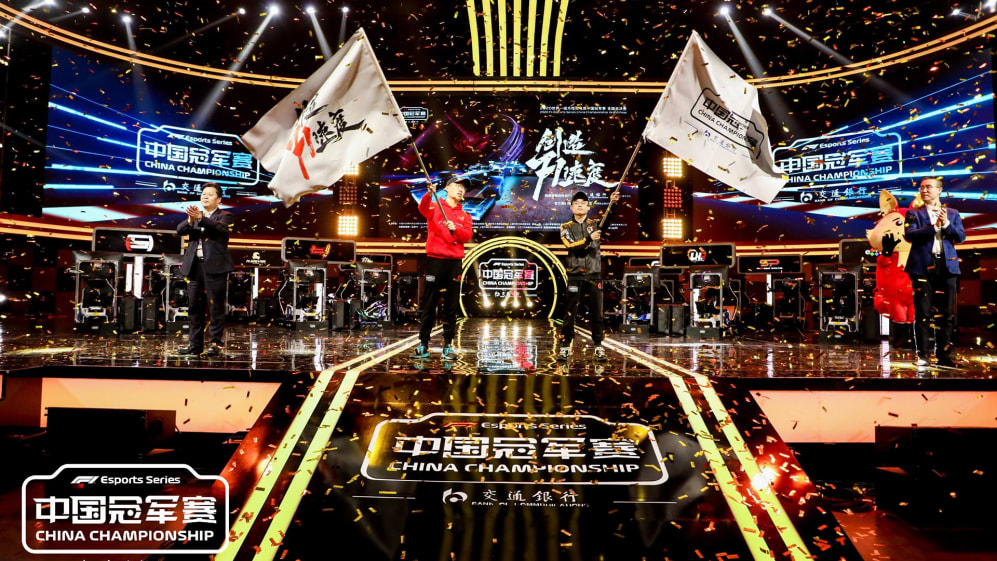 Rebecca Morrell (Women's Wildcard winner)
Our Women's Wildcard competition was designed to bring in the very fastest female sim racers around, and we did just that! Rebecca Morrell smashed her entry lap around Silverstone Circuit to take the title of Women's Wildcard winner. Along with all the other hopefuls she'll be hoping to catch the attention of the 10 official teams.
Jed Norgrove (DHL Time Trial, XB1 Winner)
After briefly flirting with the Challengers in 2021, Norgrove got a second chance when he was invited to the 2021 DHL Time Trial. Setting the timing screens alight, he clocked the fastest time of all Xbox One entrants on F1 2020 to progress to the Pro Exhibition.
Gabriel Menghetti (DHL Time Trial, XB1 Runner-up)
Just a shade slower than Norgrove, Brazil's Gabriel Menghetti is the first of two from his country to make it through after placing second in the DHL Time Trial. Both he and countryman Joao Pedrio Piana Santos will hope to have the same success as compatriot Igor Fraga, who has proved Esports stars can cut it on the global stage.
Joao Pedro Piana Santos (DHL Time Trial, XB1 Third Place)
A veteran of our last two Pro Drafts, this Brazilian racer has a rich motorsport career already blossoming. He hopes to one day compete in Formula 1, or potentially in Stock Car Brasil in his home country. Time trial winner in 2020, he takes a spot this year after placing third.
Valentin Bruffer (Challengers, PS4 Winner)
At just 16 years old, Valentin Bruffer has not had the opportunity to demonstrate his skills behind the wheel before, but you would never know. With four wins out of ten races, he stamped his authority on the PS4 Challengers league, and will be hot property for anyone looking for a bona fide race winner at the Pro Exhibition.
Thijmen Schutte (Challengers, PS4 Runner-up)
Another 16-year-old racer from Europe, Dutchman Thjmen Schutte prevailed in PS4 Challengers with three victories, and was remarkably just ONE point behind Bruffer. The championship-long duel between the pair of youngsters is something we'd love to see more of, so here's hoping that if one makes it to the Pro Championship, so does the other!
Domenico Lovece (Challengers, PS4 Third Place)
Italy's Domenico Lovece qualified third from the PS4 cohort, with 130 points -just 11 behind champion Bruffer. Even more remarkable? He didn't win a single race! He did however take SIX podiums, an incredible haul, and tied with others, the most prolific cabinet of any Challengers qualifier this year. He will need to demonstrate his race-winning credentials in the Pro Exhibition if he is to be selected, but his consistency is plain to see.
Matthjis van Erven (Challengers, PS4 Fourth Place)
It's strange to see a race-winner with five podiums down in fourth place, but such was the closeness of the PS4 group during Challengers 2021! Van Erven triumphed at a chaotic race around Spa-Francorchamps, and placed fourth overall with a solid points haul of 108.
READ MORE: New tracks, new modes and release date – Codemasters announce key details for F1 2021
Duncan Hofland (Challengers, PS4 Fifth Place)
The third and final Dutch racer in the PS4 cohort, Hofland's brace of podiums in Silverstone and Yas Marina were enough to take him to the all-important top-six in the league to progress to the Pro Ex.
Dario Iemmulo (Challengers, PS4 Sixth Place)
Italy's Dario Iemmulo flipped and flopped in and out of the top six several times, but the very last race in Abu Dhabi sealed his fate – he's in! He out-scored rival Marcel Altstadt to surpass his score, with 76 points to Altstadt's 72. Podiums in Zandvoort and Spa bulked out Iemmulo's tally, and he'll need to keep that kind of form up if he's to progress.
Samuel Bean (DHL Time Trial, PS4 Winner)
Winning the PS4 DHL Time Trials, Bean is a rapid racer from Spain, who has also taken part in karting in the past to a high level. Smashing in a 1:17.960 time around Melbourne's Albert Park, his pace will be hard to ignore in the Pro Exhibition.
Liam Parnell (DHL Time Trial, PS4 Runner-Up)
After taking part in the DHL Fastest Lap competition, which ran alongside the 2020 Pro Series, Parnell was invited to the DHL Time Trial and set a super lap time around Albert Park to make it into the Pro Exhibition driver pool. He will need to combine his excellent one-lap pace with other skills such as race-craft and tyre management.
Xander van Dijken (DHL Time Trial, PS4 Third Place)
Danish ace Xander van Dijken plugged in a lap time of 1:18.091 around Australia's Grand Prix Circuit to book his place in the Pro Exhibition. With fellow countryman Frede Rasmussen coming close to the title twice, he will be keen to make it two Danes at the top if he is selected by one to the 10 teams.
Alessio di Capua (Challengers, PC Winner)
He's a karting champion. He's been in both the 2019 and 2020 iterations of the Pro Draft. And now, di Capua is ready to take on the world. His stock has risen considerably in 2021, winning the Challengers on PC outright in dominant fashion, taking four wins in total. The Italian will be hoping his consistency and persistence pay off in 2021.
Josh Idowu (Challengers, PC Runner-up)
Allying with McLaren for the 2021 Virtual Grands Prix, Josh Idowu has been linked to F1 Esports loosely for some time now. He took part in qualifying for 2020 but never made it to the Pro Draft – this time, things are different. With a flourish to the finish, Idowu took three wins in Challengers, including the final two rounds at COTA and Abu Dhabi. His skills may be hard to overlook.
Patrik Sipos (Challengers, PC Fourth Place)
Notching a very respectable four podiums – including a win in Austria – Hungary's Patrik Sipos is well on his way to building a reputable F1 Esports career. He qualified fourth in the PC side of things during Challengers.
Ruben Vallejo (Challengers, PC Fifth Place)
Born in Spain, Vallejo flew out of the blocks with decent points straight away, taking a podium in China, and another two rounds later in Austria. Though the rostrum appearances dried up after that, steady points finishes kept him inside the all-important top six to qualify.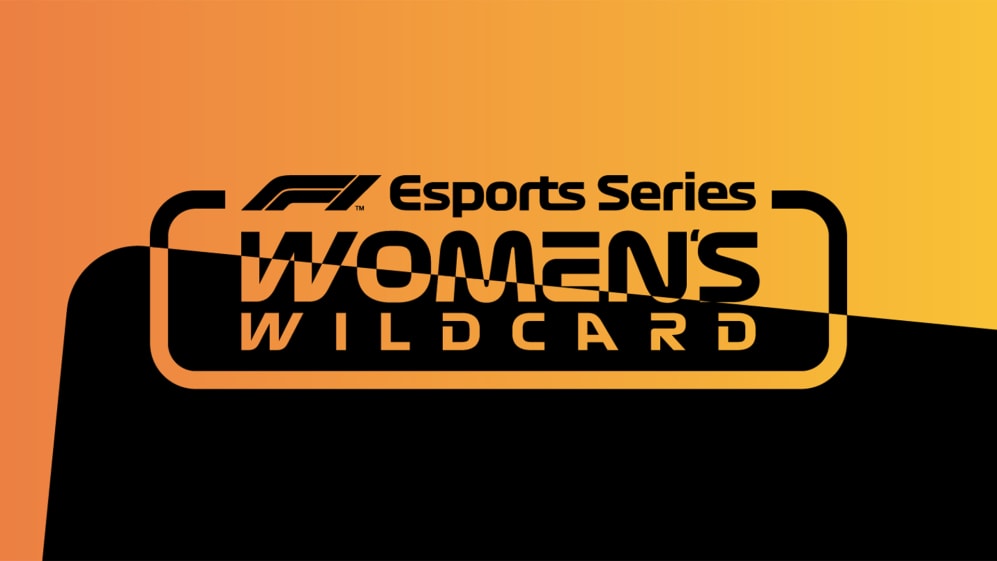 Atte Kauppinen (Challengers, PC Sixth Place)
Another Finnish maestro, Kauppinen managed sixth place in the PC iteration of Challengers, taking second in the opening race around Vietnam, and then third at the penultimate race in the USA. He bookended his tournament with strong results, and though the result in between didn't result in champagne, they were steady enough to claim a spot in the top six.
Bence Szabo-Konyi (Challengers, PC Seventh Place)
Hungary's Szabo-Konyi has appeared in the past two iterations of the Pro Draft making him a recognisable face in the potential roster for many teams. As well as racing, he has an interest in journalism, writing articles about motorsport and managing social media channels for a motorsport publication back home. He placed seventh in the Challengers, but after Nicolas Mateo pulled out due to prior commitments, he joins the list of hopefuls.
READ MORE: Grosjean's R8G Esports team to manage Haas F1 Esports team for 2021
Sebastian Job (DHL Time Trial, PC Winner)
Remember the name. Long-established as one of Red Bull Racing Esports' finest, Job has been with them for several years, but not in an F1 role. He shot to the top of the DHL Time Trial on PC with an eye-watering time around Albert Park, setting a world record while he was at it.
Can Akinci (DHL Time Trial, PC Runner-up)
Our DHL Time Trial runner up on PC, Turkey's Can Akinci will hope to have the same success as his fellow countryman Cem Bolukbasi, who has become a household name in F1 Epsports. A streamer in his own right, Akinci will be hoping to take the next step in the Pro Exhibition.
Samuel Libeert (DHL Time Trial, PC Third Place)
Our third and final PC qualifier on F1 Esports, Samuel Libeert has been linked to F1 Esports several times before – most recently in the 2021 Virtual Grand Prix Series, where he drove for Haas. He joined us for the 2019 F1 Esports Pro Draft, and will be at the 2021 Pro Exhibition after setting the timing screens alight in the DHL Time Trials.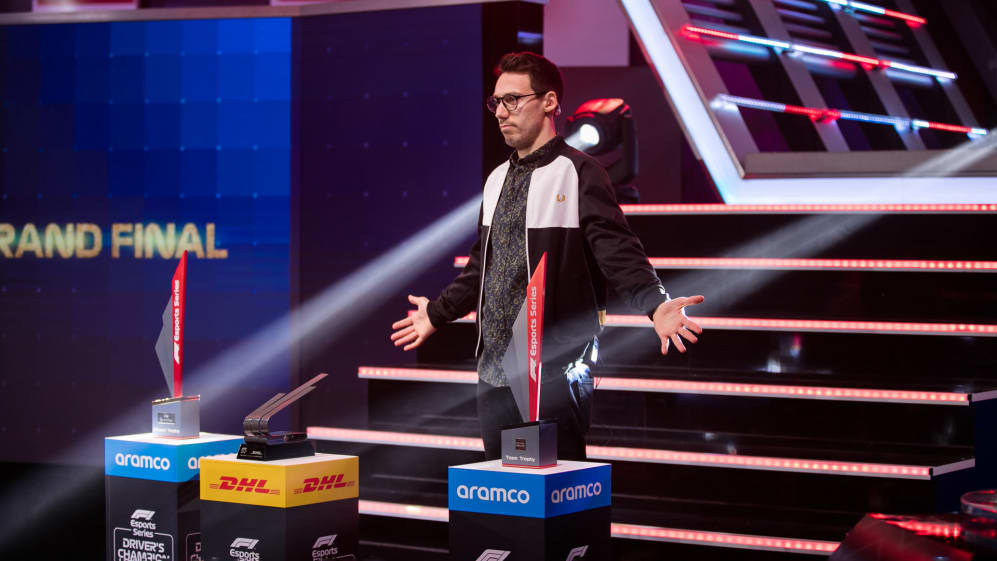 Stars of 2020
As well as these 30 hopefuls, our existing drivers from 2020 will also be eligible for selection. All 30 drivers signed to a team in the 2020 Pro Series automatically get Pro Rank status, and so any who are retained by their teams will continue on this year. Any drivers released from their contracts go into the Pro Exhibition pool, and re-join the system for selection.
Now, it's just a matter of time before we find out who will be racing in the Pro Championships later this year. Join us for all the excitement, analysis and knockout racing at the Pro Exhibition on Thursday May 27 at 1900 BST! We're live across Facebook, YouTube, Twitch, HUYA, F1.com, and with selected broadcast partners around the world. Don't miss out!