EXCLUSIVE: Hakkinen says 'great team mates' helped Hamilton become a champion as he recalls shared 2006 McLaren test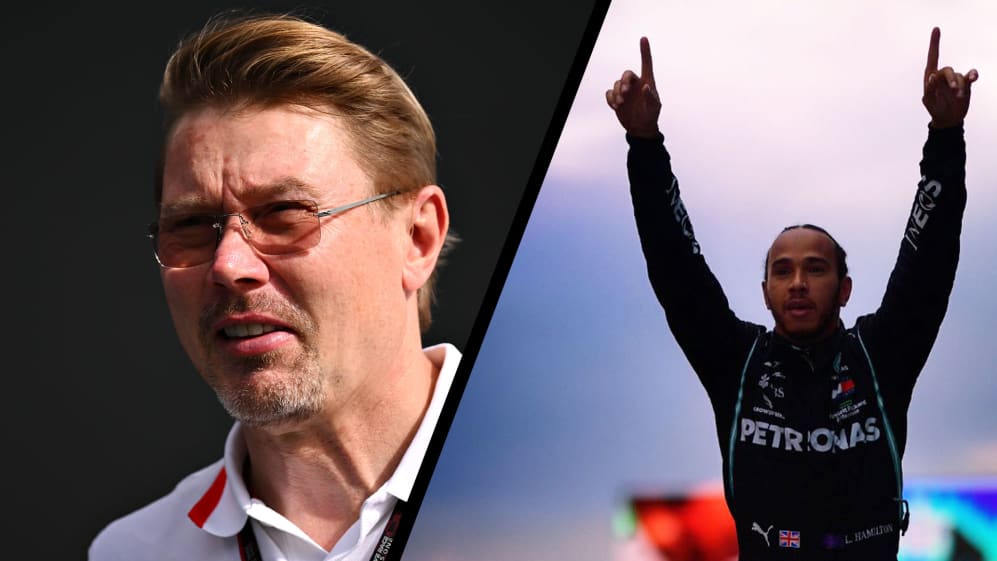 Two-time Formula 1 champion Mika Hakkinen has offered his view on the factors that helped make Lewis Hamilton a seven-time champion – as the Flying Finn also reminisced about a shared test with Hamilton at McLaren in 2006, in an exclusive interview with Formula1.com ahead of Hamilton's 300th Grand Prix start.
Hakkinen won his two championships in 1998 and 1999 for McLaren, the same squad with whom Hamilton clinched his first drivers' championship in 2008. The pair had crossed paths well before that, Hamilton having been mentored by the late Dr Aki Hintsa, the Finnish fitness guru having also worked closely with Hakkinen at McLaren.
As Hamilton readies for his 300th Grand Prix in France, Hakkinen was asked what made the Mercedes driver a champion.
READ MORE: Hamilton names his career highlight ahead of 300th Grand Prix start – as Alonso pays tribute to 'legend'
"I think it's the way it always has been. You know, to be able to be a winner requires a great team mate – having great team mates to get your success," he said. "A very important, key part. Sometimes it happens luckily; you cannot choose the team mate, but if you look at the list of team mates that Lewis had, very smart people, extremely great racing drivers, so all this combination, getting success, it has an effect.
"And Lewis knows that, you know, and because from my personal career, I had Nigel Mansell, Ayrton Senna, Martin Brundle, Mark Blundell, Johnny Herbert and, of course, David Coulthard. A lot of great team mates, you know, but you need team mates, solid team mates, consistent team mates, smart guys who can communicate well with the team and engineers and develop the car. It's a team [effort]."
He added: "When I was a motor racing driver, I always respected my team mate; my team mate is my ally. I can learn from my team mates. I can learn to be quicker than my team mates, if I'm not quicker automatically. But you can still learn a lot of things. Like I still learn a lot of things."
IN NUMBERS: The incredible stats from Lewis Hamilton's career as he prepares for his 300th Grand Prix start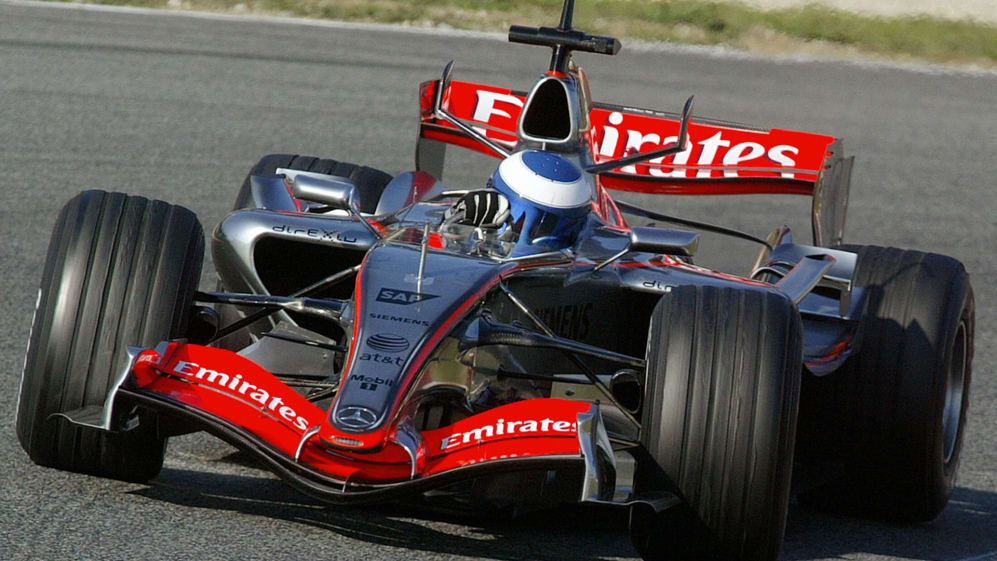 Hakkinen went on a sabbatical in 2002 and later announced his retirement from the sport. But he was lured back for a post-season test in 2006 alongside newly-crowned GP2 champion Hamilton – who had signed for McLaren for 2007 – in the MP4-21 at Circuit de Barcelona-Catalunya.
"It's true, I did the test," he said. "But my test with McLaren was not very successful. Simply because we had an MCU [software] issue for the whole day that time, so the gearbox didn't work. You know, I am a good racing driver… it was a mistake of the car. But we had a problem, so I never could have performed 100%.
READ MORE: Our writers share their defining memories of Lewis Hamilton, ahead of the seven-time champion's 300th Grand Prix
"With Lewis, it was very interesting because… I knew Lewis already from the karting time. He was already part of McLaren and I was in Formula 1. So it was fascinating.
"But the way that Lewis developed through McLaren, through his family, through Lewis's personal commitment for motor racing – it's a fantastic way to be a great champion."