Feature
IN NUMBERS: The incredible stats from Lewis Hamilton's career as he prepares for his 300th Grand Prix start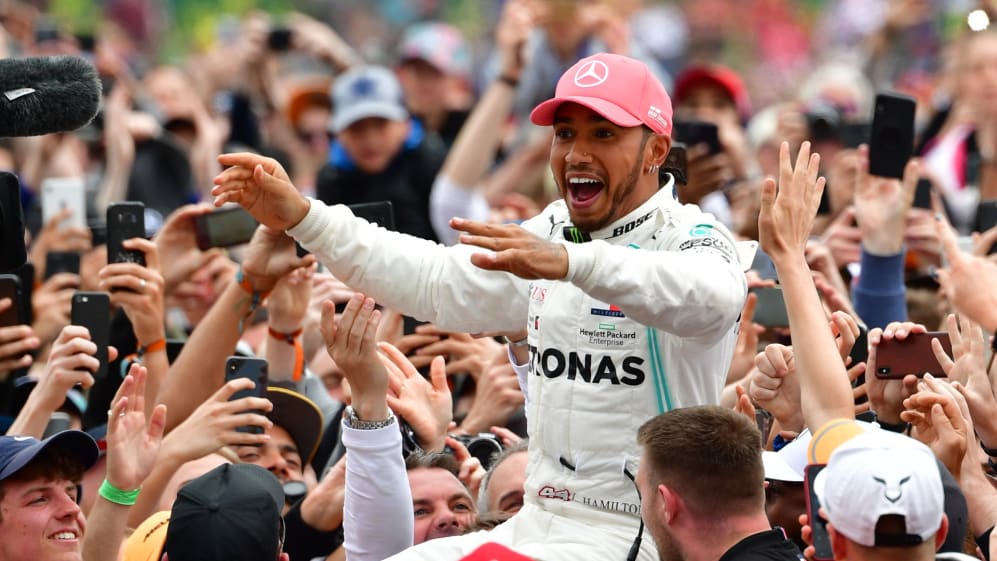 The 2022 French Grand Prix action in Le Castellet will be a special occasion not just for the two French drivers on the grid – Pierre Gasly and Esteban Ocon – but also Lewis Hamilton, who adds yet another impressive record to his long list of accomplishments in the sport.
Hamilton will be making his 300th Grand Prix start at the French Grand Prix, becoming the sixth driver in the history of the sport to achieve this impressive milestone – joining Kimi Raikkonen, Fernando Alonso, Rubens Barichello, Michael Schumacher and Jenson Button on this prestigious list.
So, what better time than now to look back on the seven-time world champion's incredible career in numbers.
READ MORE: Hamilton says Mercedes team mate Russell has 'all the qualities to lead this team to success'
299
Soon to be 300. From Australia in 2007 to Austria in 2022, Hamilton has taken part in 299 races in his 16 seasons as a Formula 1 driver. This is the seventh most all time and after France, he will be six races away from tying Schumacher and Button for the fourth-most race starts of all time on 306.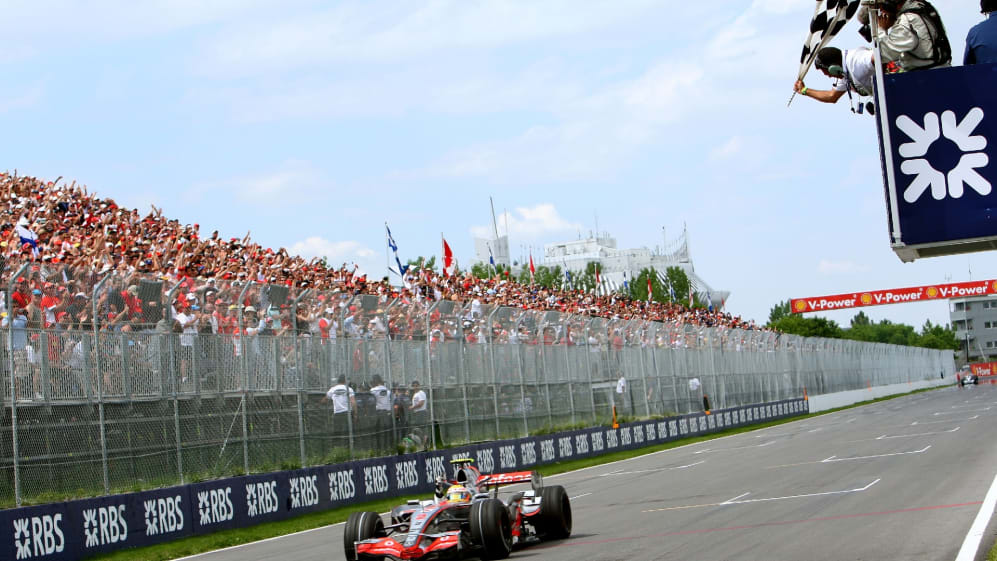 103
103 victories. The most wins of all time. In his 299 race starts, he has won 34.45% of the races he entered. This is the fourth best strike rate in Formula 1 history, behind only Juan Manual Fangio, Alberto Ascari and Jim Clark, who took part in far less races than the Mercedes driver.
From the first victory in Montreal in 2007 to the most recent in Jeddah in 2021, Hamilton has amassed an incredible number of wins and currently has a streak of winning a race in every season he has competed in in Formula 1. But after a challenging start to the 2022 season, can he continue that streak this season?
103
A victory-matching 103 pole positions. This is a record that might not be broken in our lifetime, as he has 35 more pole positions than the next best, which is Schumacher with 68. Statistically the greatest qualifier the sport has ever seen, Hamilton has put in some incredible pole-winning performances. Who can forget Singapore and Australia in 2018? Or Austria in 2019? Or Montreal in 2007? Or even Hungary in 2015? Not to mention his other 98 phenomenal laps.
READ MORE: Mercedes become first global sports team to invest in Sustainable Aviation Fuel
60
Across his 299 races, Hamilton has amassed 60 fastest laps, the second-most of all time behind Schumacher's 77. This is one of a small selection of records that the seven-time world champion does not already possess. But, with time still on his side and plenty of opportunities available, could he yet break this record?
19
Hat-tricks in Formula 1 are earned through sealing pole position for the race, winning said race, while also securing the coveted fastest lap. Hamilton has done this 19 times – the second most of all-time behind Schumacher on 23. Hamilton first achieved this feat at Fuji in 2007 as a rookie. We repeat: as a rookie! For the younger fans, yes, he has been this good from the minute he set foot in the F1 paddock.
6
A Grand Chelem is similar to a hat-trick but instead of just taking pole, the win and fastest lap, you have to have led every race lap in the Grand Prix too. Hamilton has done this six times in his career – most recently at the 2019 Abu Dhabi Grand Prix – putting him second behind only the great Jim Clark, with eight, on the all-time list. Another record that he might have his eyes on.
READ MORE: Ferrari on form and Mercedes in the mix – 5 storylines we're excited about ahead of the French Grand Prix
186
While he has stood on the top step of the podium 103 times, there have been times when Hamilton has been forced to settle for the other two steps, although that has only happened a mere 83 times. He currently ranks first on the all-time list of podiums, and has 31 more than his nearest rival – Schumacher again – in second.
173
This is the number of times Hamilton has started a Grand Prix on the front row. Now of course 103 of those times have been on pole position, but he has started second on the grid on 70 other occasions. This is another stat that he completely dominates, with Schumacher in second having achieved a front row start on 119 occasions.
Here are some other interesting nuggets of information for you all: Hamilton's first front row start came in the third race of his rookie season at Bahrain; meanwhile, he once achieved 20 consecutive front row starts, and has the record for the most in a season, 18, which he achieved in 2015.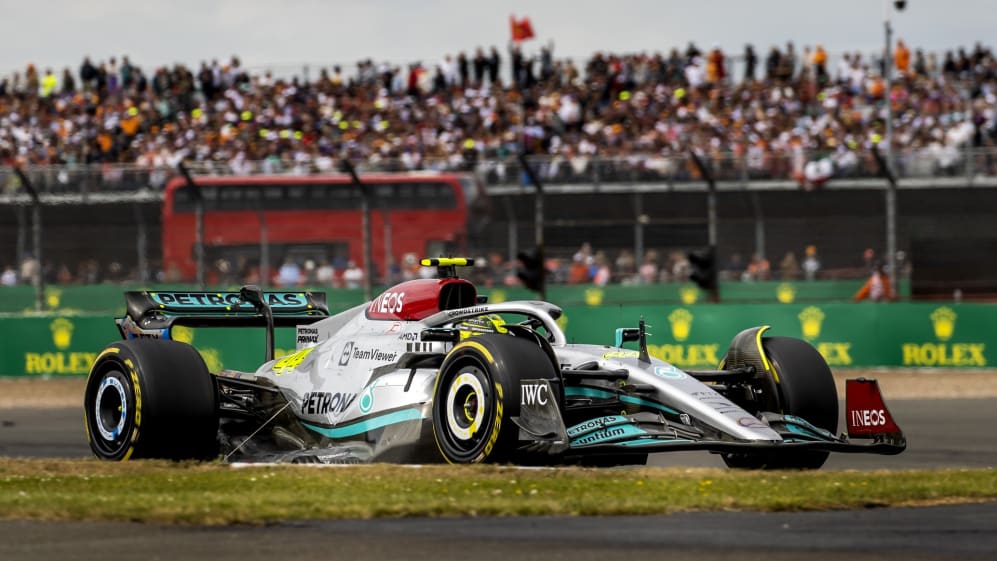 178
Allied to his 103 wins, Hamilton has led a Grand Prix 178 times, with the most recent coming at the British Grand Prix earlier this season. It's another record that he dominates, having led 36 more races than the driver in second… and yep, that's Schumacher again.
259
In his 299 race starts, Hamilton has finished in the points on 259 occasions, 35 more times than Fernando Alonso, who has the second most points finishes. Hamilton has also now achieved points finishes in 86.6% of the races he has started in his career.
PALMER: Why Mercedes are dark horses for victory at super-smooth Paul Ricard after impressive Red Bull Ring pace
17,093
Heading into the 2022 French Grand Prix, Hamilton has completed 17,093 race laps since his debut all the way back in 2007, which works out to about 86,045km raced. In the history of the sport, only his old rivals Raikkonen and Alonso have completed more laps than he has.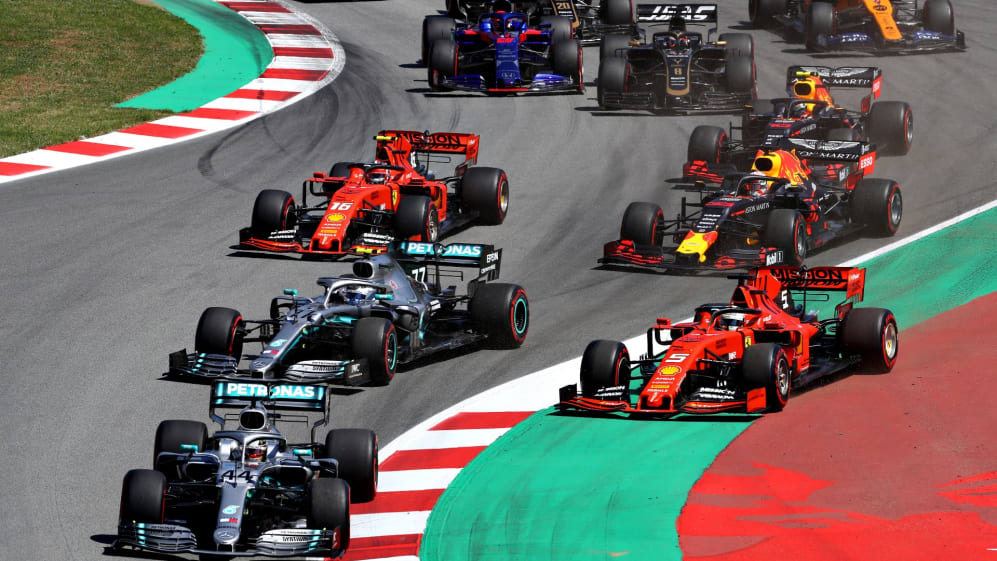 27
In 16 seasons, 299 Grands Prix, 17,093 laps completed and 8,6045km raced, there are bound to be some low moments among the many highs of Hamilton's career. Those low moments involve 27 retirements, which means he has failed to finish in just 9.03% of his races.
4,274.5
Hamilton also has the record for the most points scored in Formula 1, with 4,274.5. Of course, Hamilton and many other drivers benefitted from the change in the points scoring system in 2010, but it's still notable that he has achieved 1,198.5 more points than four-time champion Sebastian Vettel in second.
5,404
Hamilton has led 5,404 laps in his decorated career, which is the most of all time. This means that he has led the equivalent of 27,518km in his 299 races. To put that into context, that is the distance you would be doing if you travelled from London, England to Dunedin in New Zealand before turning around and making your way to Prachuap Khiri Khan – a town in the south of Thailand. Could this be the most impressive record he owns? Possibly.