Hamilton names his career highlight ahead of 300th Grand Prix start – as Alonso pays tribute to 'legend'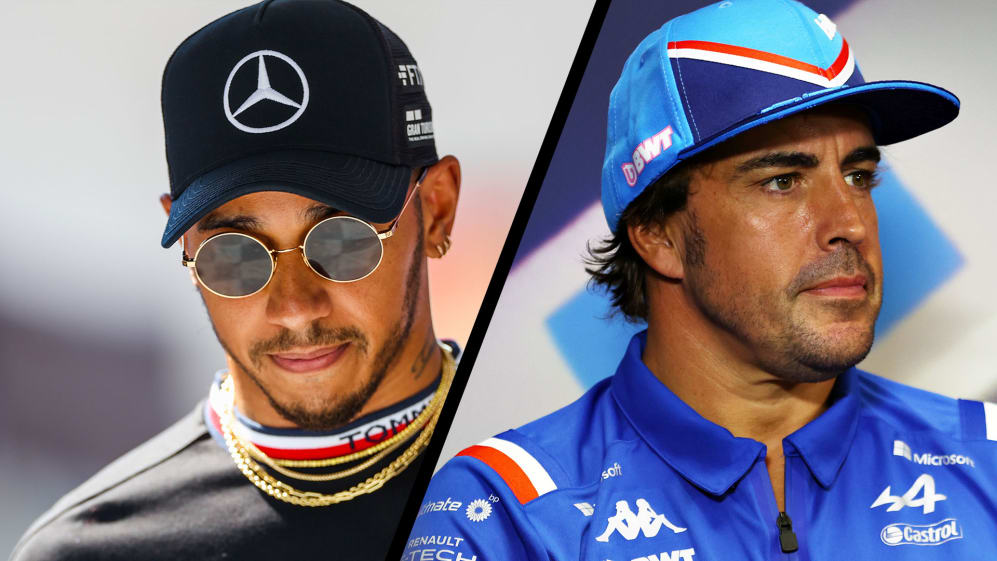 As Lewis Hamilton nears his 300th Grand Prix start, the seven-time champion looked back on his career highlights and pointed out the rival who has proved to be his toughest test – while Fernando Alonso said it was a "pleasure" to have been Hamilton's team mate at McLaren and gone wheel-to-wheel with him.
In France, Hamilton will become just the sixth Formula 1 driver to reach 300 starts, joining Jenson Button, Michael Schumacher, Rubens Barrichello, Alonso and Kimi Raikkonen. Ahead of this weekend's race, the Mercedes driver was asked for the stand-out moments over his illustrious career.
READ MORE: Our writers share their defining memories of Lewis Hamilton, ahead of the seven-time champion's 300th Grand Prix
"I think the first Grand Prix is always going to be one, and your first win, I would say those two – or your home Grand Prix as well," he said. "Probably those three are the stand-out ones – 2008, 2007 – just because the whole realisation of reaching your dream is a very surreal experience.
"And it is always just going to be your first; there's only one first, and so just getting to the first Grand Prix in 2007, the amount of sleepless nights as a family that all of us had had, not knowing whether or not we would reach our goal or reach our dream but never giving up, nonetheless, but being there. That's probably the real highlight."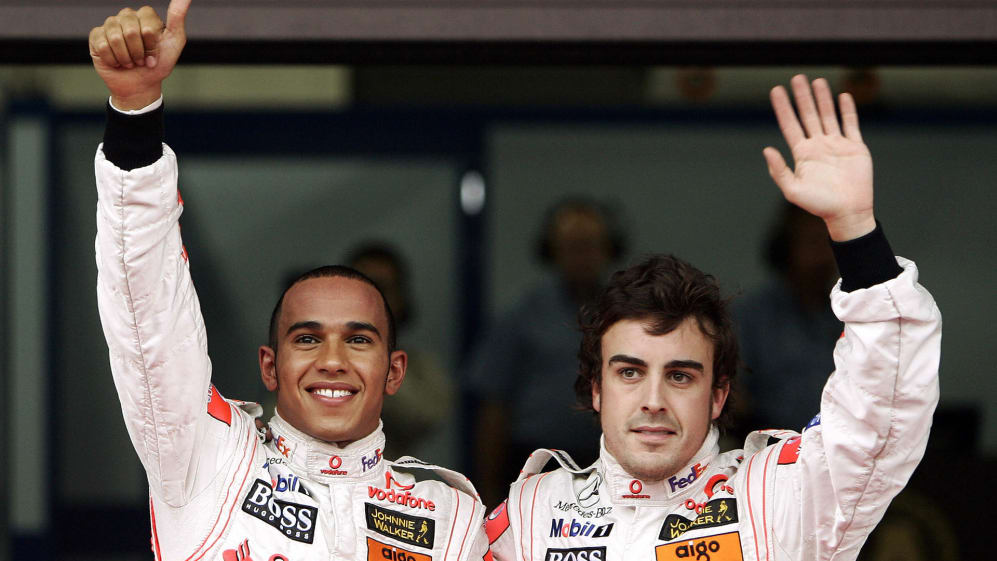 Hamilton was also asked to name his toughest rival in F1.
"I think it's difficult to say who has necessarily been my strongest competitor, because every time you're with someone you're in a different place of your life. I remember the task of being alongside Fernando [Alonso] when I was 22, you know, I was so young mentally and of course… in terms of skill – but it's a lot of pressure to go up against a great like him.
"Out of pure pace, I think I would say it's Fernando, and ability. We had some good battles, I wish we could have more. Hopefully he will continue to race, and hopefully we will have more in the future."
READ MORE: Vettel says he has 'clear intention' to stay in F1 beyond 2022 season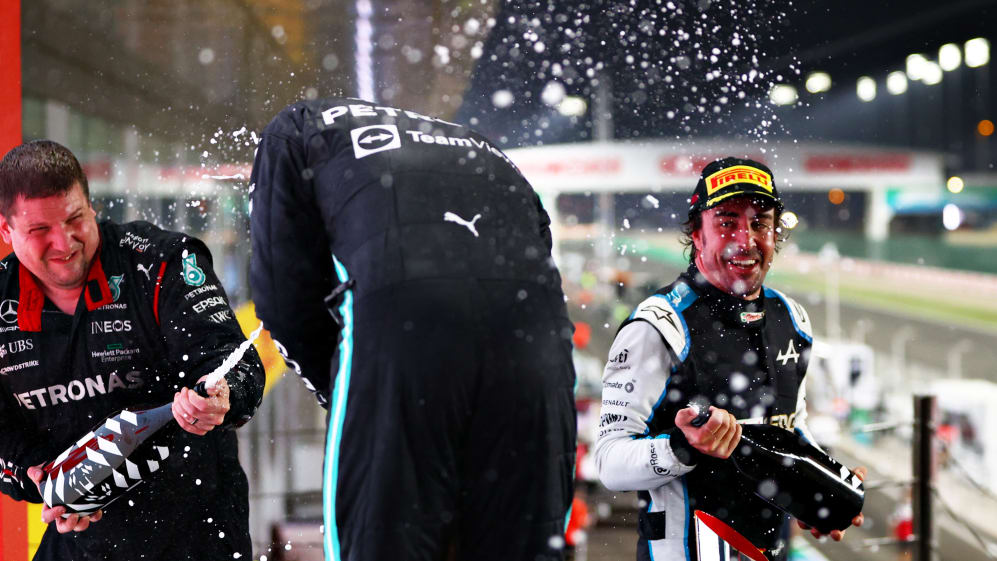 Two-time champion Alonso – who was team mates with then-rookie Hamilton at McLaren in 2007, the pair sharing a memorable and often fraught rivalry that season – was asked how the Briton has changed since his first race.
READ MORE: Bottas says reliability fixes the '#1 priority' for Alfa Romeo – and reveals another key weakness team will tackle at French GP
"I don't think he changed much to be honest," said Alonso. "He had the talent already in 2007 and he still has the talent now, with experience. He has been a tremendous driver and a legend of our sport.
"So, it has been always a pleasure to share all this time with him and back then, probably, no one thought someone will be able to win seven titles as Michael [Schumacher did]. But yes, the journey has been amazing and the team that they all built in Mercedes over these years, it was outstanding. Congratulations for the 300th [race], and hopefully another win soon."