Feature
EXCLUSIVE: The Top 10 F1 drivers of 2020 - as chosen by the drivers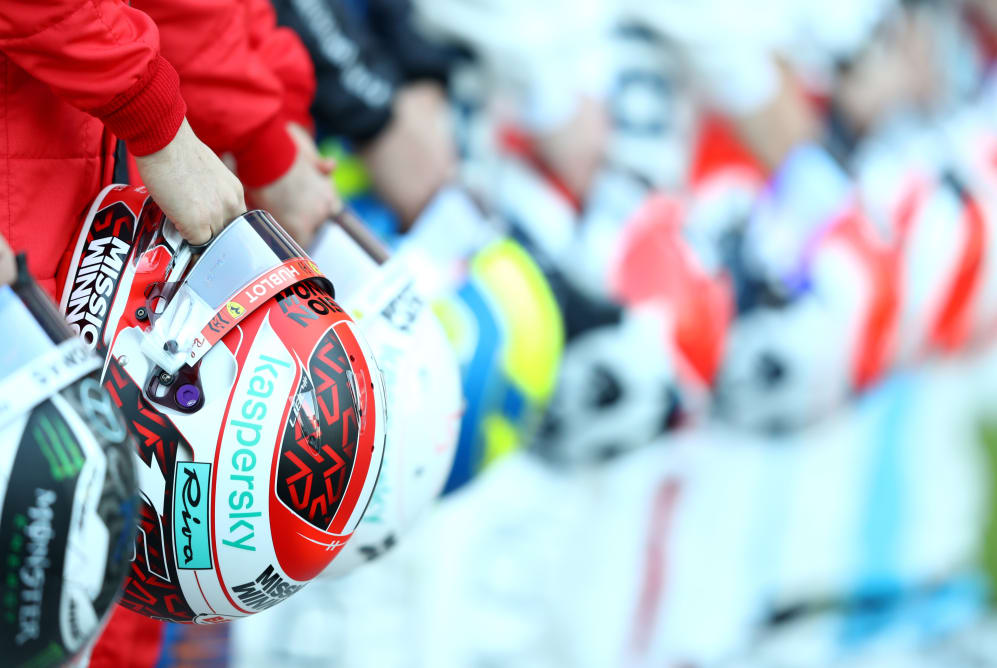 Lewis Hamilton won the plaudits of F1's team bosses as he won a record-equalling seventh world championship – and he's got the praise of his rivals, too, as the Mercedes driver topped our exclusive poll of his peers…
In the third running of our Drivers' Driver of the Year poll, we asked this year's full-time drivers to assess their rivals' performance and come up with a top 10 ranking.
READ MORE: F1's team bosses choose their Top 10 drivers of 2020
The rules allow drivers to vote for themselves – though it should be noted that not all of them did, while not all that did put themselves as number one – and they did so in the knowledge they would be voting anonymously.
Scores were based on the current F1 points system, with the top driver on each list earning 25 points down to one point for the driver in 10th. The lists were then combined to create an overall top 10.
HOW THEY RANKED
| Position | Driver |
| --- | --- |
| 1 | Lewis Hamilton |
| 2 | Max Verstappen |
| 3 | Daniel Ricciardo |
| 4 | Charles Leclerc |
| 5 | Pierre Gasly |
| 6 | George Russell |
| 7 | Sergio Perez |
| 8 | Romain Grosjean |
| 9 | Carlos Sainz |
| 10 | Alex Albon |
The top two placings echoed that of the team bosses, with Hamilton leading Max Verstappen comfortably, but it was Daniel Ricciardo rather than Charles Leclerc who completed the podium after his outstanding final season with Renault which yielded two rostrums.
Ferrari's Charles Leclerc slots into fourth, having outperformed a very disappointing Ferrari on multiple occasions this year as well as putting his more experienced team mate Sebastian Vettel in the shade. He edged out first-time winner Pierre Gasly, who completed the top five.
READ MORE: The Top 10 F1 drivers of 2019 - as chosen by the drivers
George Russell may have only scored points once, but his performance at backrunners Williams, plus his strong showing for Mercedes standing in for Hamilton when the Briton tested positive for Covid-19, put him sixth among his peers.
Sergio Perez, who won his first Grand Prix this year, was seventh, ahead of Romain Grosjean, the Frenchman making a miraculous escape from a fiery crash in Bahrain. Ferrari-bound Carlos Sainz and Red Bull's Alexander Albon, the latter of whom scored the first two podiums of his career this year, completed the top 10.
The drivers who took part in the vote (in alphabetical order) were: Alexander Albon, Pierre Gasly, Antonio Giovinazzi, Romain Grosjean, Daniil Kvyat, Nicholas Latifi, Kevin Magnussen, Lando Norris, Esteban Ocon, Sergio Perez, Daniel Ricciardo, George Russell, Carlos Sainz, Lance Stroll, Max Verstappen.