Opinion
EXCLUSIVE: The Top 10 F1 drivers of 2019 - as chosen by the drivers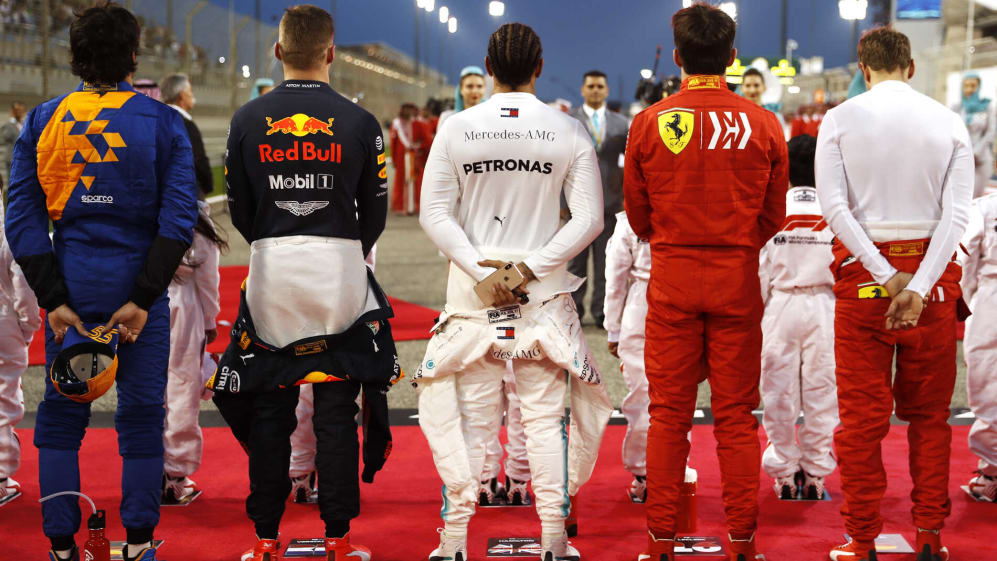 Lewis Hamilton earned the praise of F1's team principals for his performance this year – and now he has the respect of his peers too, after the Mercedes driver came out on top in an exclusive poll of his fellow drivers…
In the second running of our Drivers' Driver of the Year poll, we asked this year's field to assess their rivals' performance across the 21 Grands Prix by ranking their top 10 drivers.
Drivers were allowed to vote for themselves – though intriguingly, not all of them did – and their lists were submitted on the condition of anonymity.
READ MORE: F1's team bosses choose their Top 10 drivers of 2019
Scores were based on the current F1 points system, with the top driver on each list earning 25 points down to one point for the driver in 10th. The lists were then combined to create an overall top 10.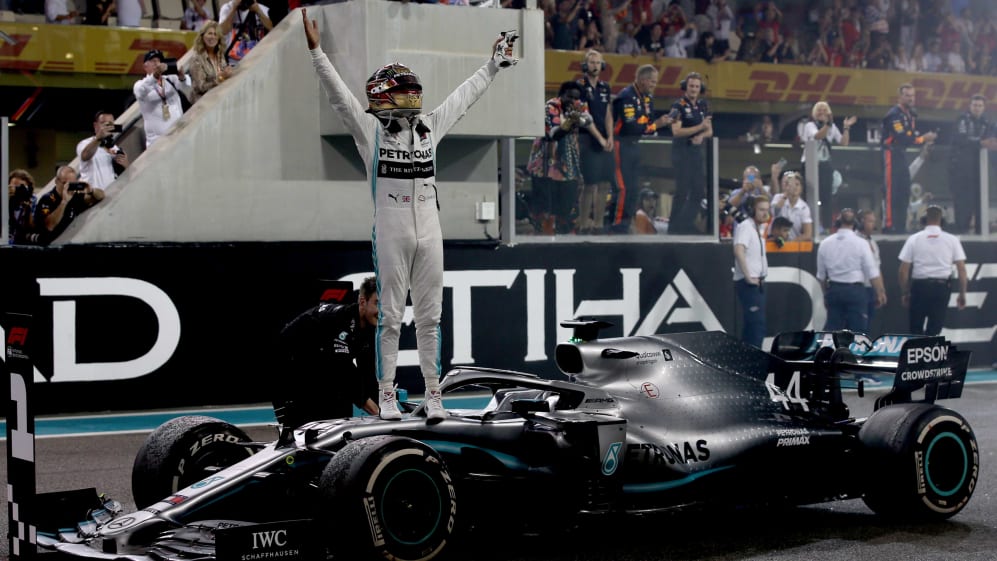 The drivers' top three echoes that of the team principals', with Max Verstappen and Charles Leclerc completing the podium spots behind Hamilton.
Carlos Sainz is three places higher up in this poll, however, the Brazilian Grand Prix podium scorer and F1.com columnist slotting into an impressive fourth, ahead of 2019 runner-up Valtteri Bottas.
WATCH: Valentino Rossi and Lewis Hamilton trade machinery
Daniel Ricciardo is sixth, ahead of Lando Norris, the drivers feeling that those two pulled off a better season relative to their machinery than Ferrari's Sebastian Vettel, who managed just one triumph in 2019 – in Singapore.
George Russell – who failed to score a point but comfortably outperformed his Williams team mate Robert Kubica – was ninth in the drivers' poll, with Pierre Gasly, who took his first podium in Brazil, rounding out the top 10.
HOW THEY RANKED
| POSITION | DRIVER |
| --- | --- |
| 1 | Lewis Hamilton |
| 2 | Max Verstappen |
| 3 | Charles Leclerc |
| 4 | Carlos Sainz |
| 5 | Valtteri Bottas |
| 6 | Daniel Ricciardo |
| 7 | Lando Norris |
| 8 | Sebastian Vettel |
| 9 | George Russell |
| 10 | Pierre Gasly |
The drivers who took part in the vote (in alphabetical order) were: Alexander Albon, Pierre Gasly, Antonio Giovinazzi, Romain Grosjean, Nico Hulkenberg, Robert Kubica, Daniil Kvyat, Kevin Magnussen, Lando Norris, Sergio Perez, Daniel Ricciardo, George Russell, Carlos Sainz, Lance Stroll, Max Verstappen.
READ MORE: We asked you to vote for your top drivers too... see who came out on top in our 2019 Fan Power Rankings