Feature
F1 2019: Our writers' predictions and hot takes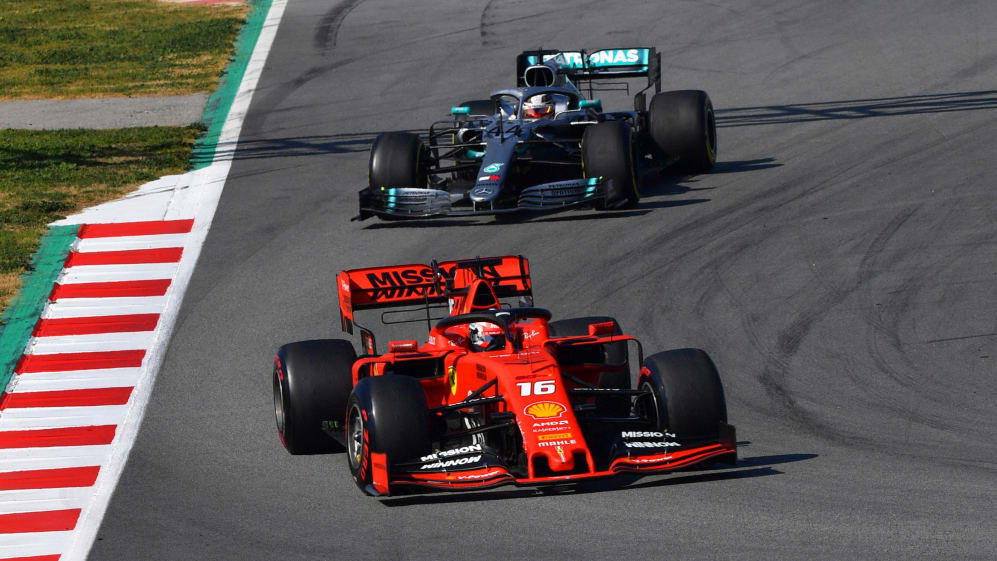 The time for testing is over and the racing season is almost upon us. Who is going to shine brightly? And who is going to cause a scene? F1 journalists David Tremayne, Mark Hughes and Will Buxton, F1 Senior Writer Lawrence Barretto and F1 Staff Writer Greg Stuart put their necks on the line with some bold predictions...
I'm most looking forward to….
Lawrence Barretto: …seeing if Honda can impress in their new marriage with Red Bull. The Japanese manufacturer had a miserable time with McLaren but showed shoots of progress last year with Toro Rosso. From speaking to people at Red Bull and Honda during an impressive showing at testing, there's a genuine belief the engine is an improvement. How much? Well F1 motorsport chief Ross Brawn reckons they have made a "big step".
Will Buxton: The human stories of 2019. Vettel versus Leclerc, Gasly versus Verstappen, how will Hulkenberg deal with the incoming Ricciardo? Is Stroll as fast as we think? Will Kubica's return be the Hollywood story we hope? How will Albon, Russell and Giovinazzi fare in their first full seasons? How will Kvyat cope with his return? What can a relaxed Kimi do? Can Bottas get back to winning ways and save his seat? Can Hamilton win a sixth? There's so much bubbling away.
David Tremayne: The past two years have had great moments of sport and theatre in equal measure, but Ferrari's late-season problems created something of an anti-climax on both occasions. So this year I am looking forward not just to a sustained attack from The Reds, but also to Red Bull Honda getting in on the act on more than the odd occasion, so that we have the three top teams in sustained battle for the world championship throughout the 21 races.
Greg Stuart: Seeing the midfield close up to the top three. Kevin Magnussen was unequivocal after pre-season testing about how much easier the new front wings had made it to follow other cars. Okay, that was around one circuit and under test conditions, but the fantasy I have for 2019 is of Haases, Renaults, McLarens and the like all swarming around any stragglers from the top teams and picking them off. More generally, I love the brawnier rear wings on the cars this year, so just watching everyone flying into Turn 1 in Melbourne will do me for starters.
Mark Hughes: The smell of the parkland grass at Melbourne which somehow sends all those subliminal messages into my brain that the season has begun and now it all gets serious and real. As you walk across the park toward the track, probably having been woken by the V10 two-seater Minardi, you hear the paddock sounds of support race machinery, muffled by the grass. It gets me simultaneously nostalgic and excited about the future.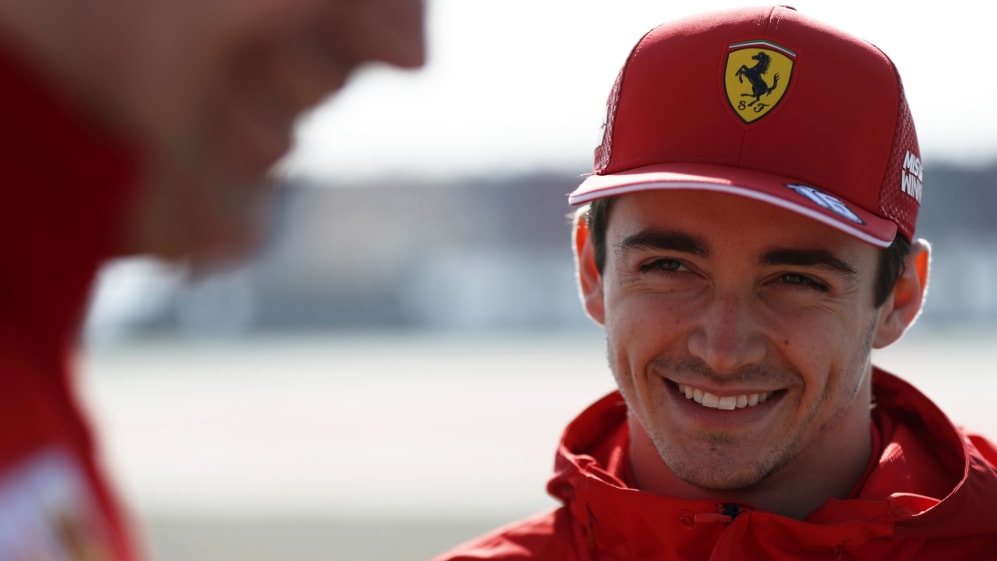 Who will cause the biggest surprise?
DT: It hardly qualifies as a surprise that Charles Leclerc will be quick, but I do think the big surprise he is going to spring is how quickly he will get up to speed in races, how consistent he will be, and just how much competition he is going to give Sebastian Vettel. Mattia Binotto says early preference may be given to Vettel, but I'll be fascinated to see how little time Leclerc needs to put his vaunted team-mate under compelling pressure.
MH: Well, by definition I get this one wrong - otherwise it's not a surprise, right? But if a team were to break through from that tight midfield pack, for example, my money would be on Alfa Romeo. That's not just wishful thinking for a great link with the sport's past but because there's something about this team that was apparent in its Sauber guise last year; its technical department seems increasingly original, bold and confident.
LB: He may have been beaten Renault team mate Nico Hulkenberg, but Carlos Sainz is the real deal. He has the speed. He has the application. He has the commitment – he moved to the UK to be near the factory and has been in there for much of the winter. The MCL34 is not a world-beater, but Sainz will get the most out of it – and when an opportunity presents itself, he can be relied on to take it. Expect some Spanish magic.
GS: Alexander Albon. As nice a guy as Brendon Hartley is, I always questioned the wisdom of pulling him back into Toro Rosso. On the face of it, Albon seems to be a similar move – a slightly desperate rummage through the Red Bull Junior Team parts bin to find another stop-gap – but he impressed me with both his pace and maturity during pre-season testing. Driving what appears to be a very decent, majorly Red Bull-derived Toro Rosso STR14, I think Albon could produce some eye-catching results.
WB: I've got a feeling the majority opinion here will be Alfa Romeo, and I'd agree. But I'll opt for something else to keep it interesting and say Honda. Winter testing has proven their 2019 PU to be nigh on bulletproof. If it is as powerful as it is reliable, and if it can deliver the extra kick in qualifying required to compete for the front row, then there's no reason why it shouldn't be behind a Grand Prix victory. Maybe even fight for the title.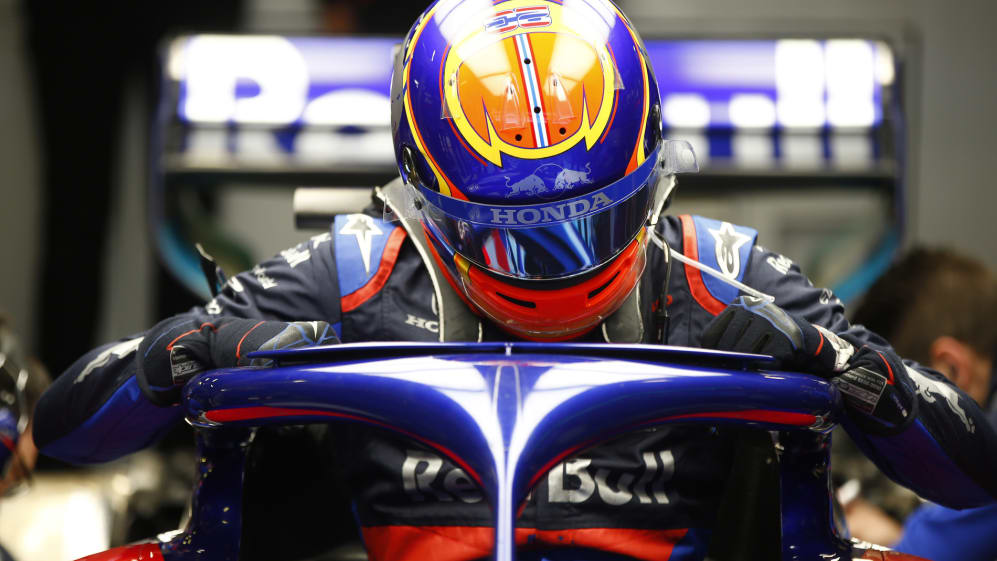 Which under the radar driver deserves more attention?
WB: Alex Albon. This is a kid who has been on an incredible journey. Back in his karting days he was the one that all the drivers we've deified as having the future of the sport in their hands, aspired towards. He was their benchmark. He's not had it easy, dropped from both the Red Bull and Renault programmes. In 2018 he didn't have the budget to see out the F2 season when it began. But he nearly won the title. Seeing him make his F1 debut proves that good guys really can prosper. He's a proper talent, and I hope he gets the chance to shine in the series he always seemed destined for.
GS: Kevin Magnussen. Occasionally the Dane does stuff on track that makes you question his spatial awareness and moral fibre in equal measure – although his stroppiness after the fact is usually a joy to report on! But Magnussen has admitted he's on a journey to find his limits. I hope he gets to the destination in 2019, because the Haas VF-19 looks good, Magnussen appears very content in the team, and when he gets it right, he's a racer I really rate.
MH: I'm very interested in watching and enjoying the progress of the rookies Lando Norris, George Russell and Alex Albon. The first two arrive with pretty formidable reputations already, but Albon by comparison is seen as a bit of an outlier. Yet in their very junior careers, he was absolutely The Man. Will be fascinating to see how he grabs this out-of-the-blue F1 opportunity.
DT: The name that springs most readily to mind is Sergio Perez's. It's past time he was in a topline seat, but I fear that train left the station when McLaren dropped him. So he has to make the most of what he has, and I hope that will be another pretty competitive car from Racing Point. Testing didn't look great, but with the full update on the RP19, and a less intense intra-team fight, I expect him to reach full maturity in 2019.
LB: I spent some time with George Russell during testing and was incredibly impressed by his attitude and maturity. He's clearly quick, but crucially, he understands that speed alone is not enough to succeed in F1. He's already well-embedded in Williams and is doing everything right to hit the ground on debut. Unfortunately, he is unlikely to have a car to impress, but his antics this year are worth keeping an eye on.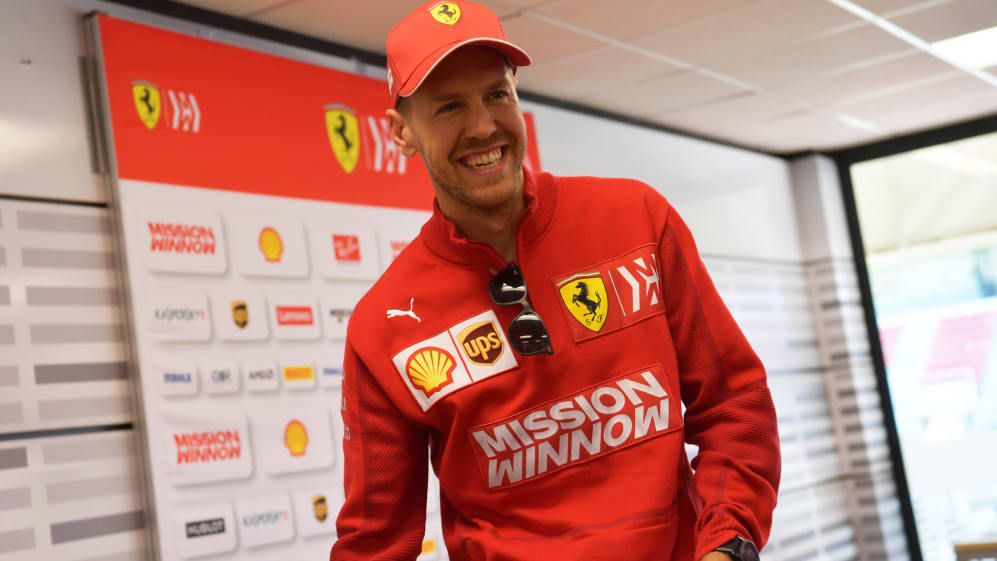 Who is most likely to stop Mercedes winning it all again?
MH: In championship terms, logically it's Ferrari and Sebastian Vettel. They've had a two-year build-up to it, the team has made what should be a very positive managerial change to give a calmer atmosphere to the race team where the talent of all can flow better. And the new car has looked great in early testing. Leclerc I'm sure will be tough internal competition but Vettel's an extraordinary competitor and will bounce back hard.
LB: Ferrari are Mercedes' greatest threat. But perhaps controversially, I think it will be Red Bull who will ultimately stop Mercedes. By that, I don't mean the Honda-powered cars will win the championship, but I think they will be in a position to race – and take points off the Silver Arrows. If Ferrari transfer their testing pace to grand prix racing, and get out in front, Red Bull could prove to be a useful, albeit unintentional, ally.
WB: Oddly enough, perhaps Mercedes themselves. Testing talk seemed to focus quite heavily on the team being on the backfoot and off the pace in both spec 1 and spec 2 configuration. Interestingly, while many outfits have taken influence from the Ferrari concepts which paddock opinion now seems to suggest are the optimal direction for the new regulations, Mercedes has stayed true to the core design concept which has seen it rack up so much recent success. Will sticking to its guns prove to be the solid foundation for the continued victory they hope, or will their undoing come to be viewed as a stubborn refusal to acknowledge and adapt to a superior concept?
GS: Ferrari, obviously, look to be the ones to beat ahead of the season start, and there was a very different vibe at the team during testing now that the classy, softly spoken Mattia Binotto has been installed as Team Principal. But for all that gentleness, the Swiss is probably going to need to show a bit of steel as well if he's to prevent the driver relationship between Sebastian Vettel and Charles Leclerc from registering on the old Geiger counter…
DT: The obvious answer, of course, is Ferrari. They looked very competent for much of testing, a couple of reliability issues aside, and the SF90 is very quick, very stable and seems to do everything the drivers want of it. But that was the case in 2017 and '18. What's new is having Mattia Binotto in charge. I see in him a leader with the wisdom, judgement and team-honing confidence they need to get the job done this time around.
Who will create the most headlines?
GS: I'm curious to see how Valtteri Bottas comes back from what was, at times, a pretty humiliating 2018. He's been saying all the right things so far this year. But if he really begins to assert himself – if, for example, he starts ignoring James Vowles' calls not to attack Lewis Hamilton – Mercedes' 'happy family' mask might start to slip. Seriously rebelling would be a tough call for Bottas, with Esteban Ocon hovering in the wings. But personally, I hope the Finn's a little bit naughtier in 2019.
WB: Ferrari. They always do. There's a feeling that this could be their year, and they will undoubtedly enter the season as favourites. And yet, there remain questions over who will lead their charge. It seems incredible it should even need asking, yet such is the anticipation which surrounds Charles Leclerc, that it wouldn't feel strange or in any way out of sorts to see him crowned champion at season's end. Perhaps an intra team rivalry will allow Ferrari's rivals into the mix. Or perhaps Vettel will obliterate the field, including his young team-mate. Either way, I expect the sports pages to be decked in red for much of 2019.
MH: As usual, I think this status will belong to that crazy high-wire act Max Verstappen. His total belief in his immense talent, his uncompromising approach to racecraft - even Hamilton admits he's never sure what he's about to do next - hopefully allied to a race-winning potential Red Bull will give us some rich, red meat moments.
DT: Lewis Hamilton and Mercedes will be headliners even if they aren't winning, ditto Sebastian Vettel and Ferrari. But at the top level I also expect Charles Leclerc to be highly newsworthy and, of course Max Verstappen, Red Bull and Honda to be there or thereabouts. But what's great about 2019 is that there are three British rookies to keep an eye on too: Lando Norris, George Russell and Alex Albon. Plus the comebacks of Robert Kubica and Daniil Kvyat.
LB: That's easy. Max Verstappen. It's arguably more newsworthy if Verstappen hasn't done anything that warrants him topping the headlines. His performances – both on and off track - late year were nothing short of sensational. Now rid of the Renault engine he despised and free of a team mate that posed a great threat, expect the Red Bull prodigy to cause even more of a scene in 2019…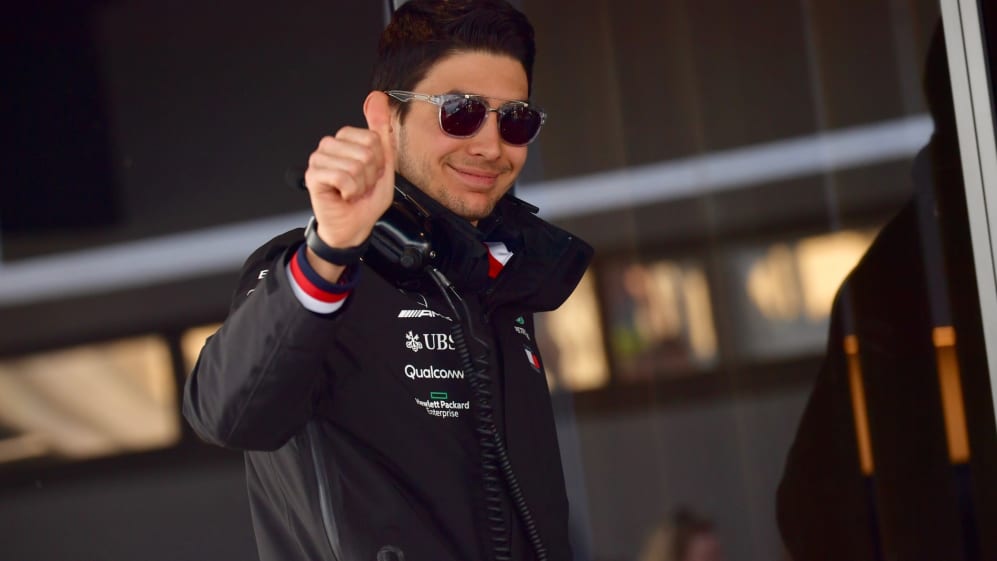 Make one bold prediction for this season…
WB: I've made it before and I won't shy away from it now: I predict Esteban Ocon will contest a Grand Prix in 2019. Whether the Stroll and Perez battle becomes as fierce as was that between the Mexican and the Frenchman and Checo is benched for a round (well they're not going to sub the boss' son, are they?), the fairytale of Kubica's return proves to be one step too far or Bottas's performance proves too lacking in ensuring his long-term survival, something in my gut tells me Ocon will race.
LB: I'm jumping on the Charles Leclerc bandwagon. This kid is good, so good in fact he will win not one, not two but three races – or more – this season. Do that and he could find himself in the title fight - and what a tantalising prospect that would be.
DT: I have a feeling we are going to see something similar to the rise of Lewis Hamilton chez McLaren, in his rookie season against Fernando Alonso in 2007, when Leclerc gets into it with team-mate Sebastian Vettel. After years of Kimi Raikkonen having to ride shotgun to Seb, it will be exactly the shot in the arm Ferrari need.
MH: Daniil Kvyat will finally emerge as the superb driver he looked capable of being before his premature promotion to the Red Bull senior team. Tougher and annealed by experience, his confidence will blossom.
GS: I hereby predict that there will be at least five podiums in 2019 for 'midfield' teams...
You've heard what our writers think - now it's time to put your neck on the line. To be in with a chance of winning some amazing prizes – or simply earning bragging rights over your mates – head to F1 Fantasy now and make your 2019 picks!