F1 comeback going 'better than expected' says Alonso, as he reveals key struggle with Alpine
Fernando Alonso has been open about the fact that his return to Formula 1 this season has not been without its challenges. But despite having been outperformed in recent races by Alpine team mate Esteban Ocon, Alonso said his comeback was going "better than expected" after the first five Grands Prix, as he revealed that Saturdays were now his main area of focus for improvements.
While Ocon is currently on a run of four points finishes, Alonso has scored just twice this season, while at Monaco – a track he won at in 2006 and 2007 – the Spaniard was eliminated in the Q1 segment of qualifying, the only driver who wasn't making their Monaco debut to be knocked out.
READ MORE: 'You don't always say the best things' – Hamilton admits regrets over Mercedes criticism in Monaco
And unsurprisingly, Alonso said ahead of the Azerbaijan Grand Prix weekend that it was qualifying where he is now targeting an improvement – while admitting that his performances had actually been better than he thought they would have been by this point in the season.
"I'm happy with Sundays, not happy with Saturdays," said Alonso. "Obviously, there are a couple of things we need to keep working on, especially with tyre preparation. It's hard to switch on the tyres, especially on Saturdays.
"On Sundays I'm more or less happy with the performance with the races. I've been in the points two times, and the three times I wasn't in the points, we've finished a few tenths off the points because we were in that group in the last couple of cars between 10th and 13th.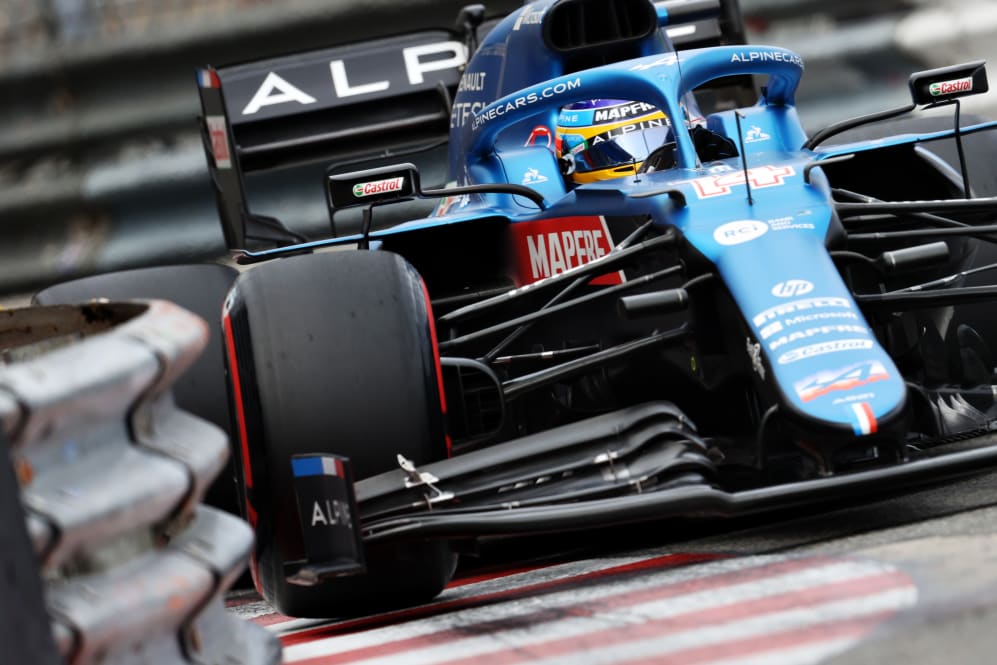 "I think it's a matter of time," he added. "[We're putting] things in the right place and in that aspect, I'm not too worried in terms of performance. And in terms of happiness, or how I feel coming back, it's better than expected, honestly. I'm enjoying so much every weekend, enjoying driving so much and even the weekends when we don't have racing, I miss the Grand Prix. So now that we have three races, France and two Austrias, I will enjoy because I like the back-to-back."
Alonso is famously returning to Formula 1 following a hiatus he took at the end of the 2018 season – having won Le Mans for a second time and competed at Dakar in the intervening years. And the two-time F1 champ admitted that his years away from the championship had allowed him to be in a better place mentally for his return.
READ MORE: Bottas admits 'mental strength has been tested' in worst start to season in Mercedes career
"The two years out of the sport was needed for me after 18 seasons in Formula 1 non-stop," said Alonso. "The full dedication, it was too demanding at one point. And I had in my head other challenges, with Le Mans, with Daytona, with the World Endurance Championship etcetera.
"I had to do those in a way and tick those boxes to be happy and to be free to come back and enjoy. I was not doing those challenges, and I felt that I was losing time in F1 some of the last seasons before '18. So once those challenges were completed, I'm freer in a way to enjoy every weekend here."