Podcast
F1 EXPLAINS: Live at the United States Grand Prix with David Coulthard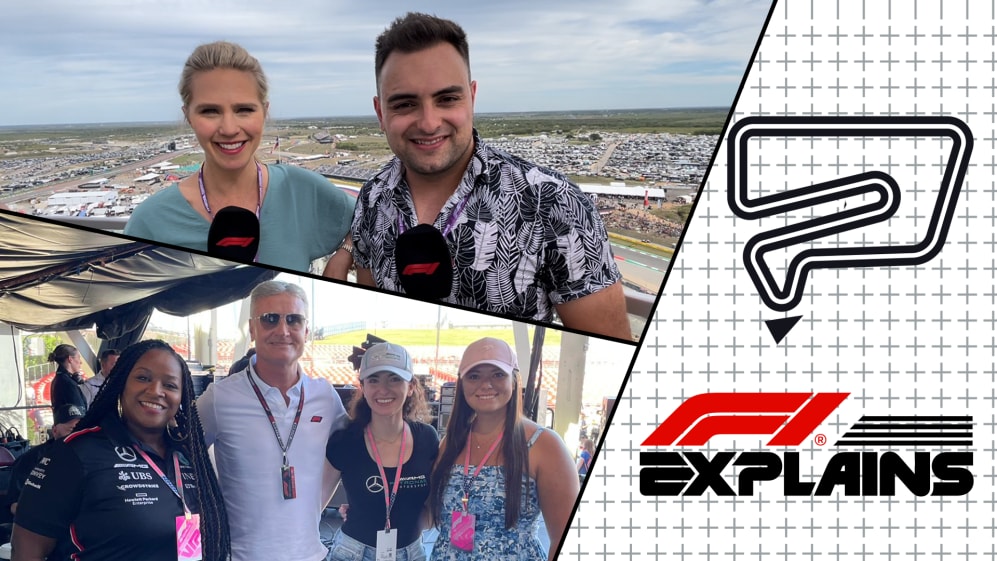 A Formula 1 legend, F1 fans with questions and a loud Texas crowd - this week's F1 Explains is a very special episode.
New-for-2023, F1 Explains is hosted by Katie Osborne and Christian Hewgill and sees the pair answering a different set of questions each week, with the aim of giving fans the inside line about how F1 really works.
F1 EXPLAINS: The incredible logistics of F1 and how the sport moves more sustainably than ever around the world
This time around the podcast took to the stage at the Circuit of The Americas in Austin for the gang's first ever live show.
Osborne and Hewgill welcomed former McLaren, Red Bull and Williams driver David Coulthard to COTA's Amphitheatre stage as well as F1 Explains listeners Crystal, from New York, Sammi from Massachusetts, and Amanda from Tennessee.
They brought their questions about F1 team mates, reaction times, training and much more.
F1 EXPLAINS: How F1 tracks are designed and the work that goes into building the perfect circuit
You'll also hear why the backsides of the F1 drivers are so important and discover Coulthard's hidden talent for singing…
To listen to the latest F1 Explains click the audio player above or click here to listen on your preferred platform.