Feature
F1 Fantasy: Last year's champion picks his team for Melbourne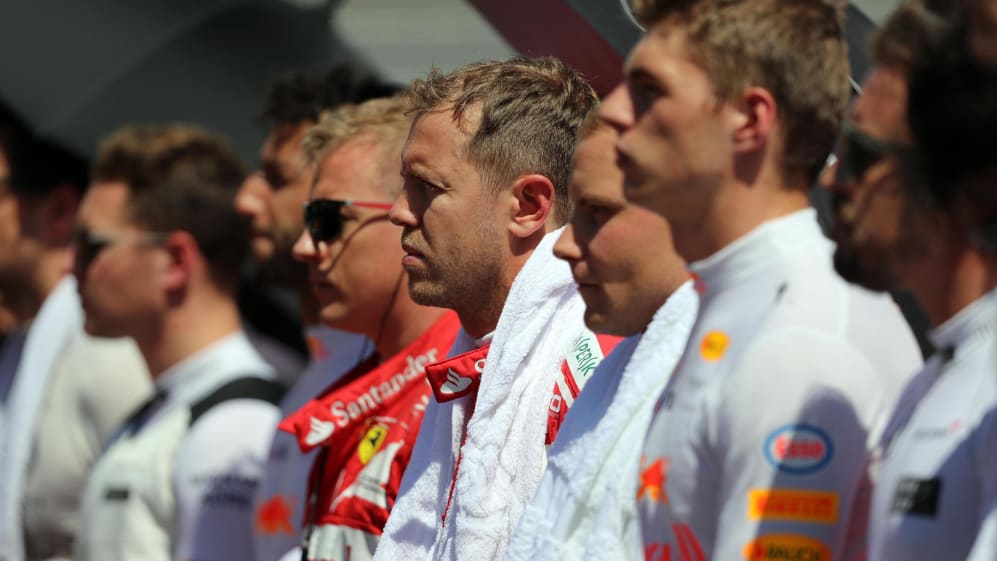 In 2018, Dutch F1 fan Jochem Boender beat hundreds of thousands of people to be crowned champion of that season's F1 Fantasy. He'll be back playing again for 2019 of course – and ahead of the season start, he's revealed the team he's (likely) to select for Melbourne...
Before we get started, Jochem wants to make one thing clear – the below team could change. One of the central tenets of his F1 Fantasy success last year, Jochem believes, was that he always picked his team after Free Practice 3 – and he won't be changing that strategy for 2019.
F1 Fantasy – Who are the top picks for 2019 so far?
"I would advise everyone to do that," he tells us. "Anything can happen in a practice session. People can crash, engines can blow up, you can have a failure. So if you have a driver in your team who will need to start from the pit lane, or a driver who's not putting in the laps in practice and who's not having a really good weekend, you have to gamble a bit.
"To pick this team, I've looked at the results from last year, the track layout and the current driver and team forms. In this case, that form is from pre-season testing, and that's really inconsistent if you ask me – I don't really trust that too much. But I've had a go at it anyway."
So, caveat stated, here's who Jochem has provisionally picked to star for him at the 2019 Australian Grand Prix.
CONSTRUCTOR
Haas ($9.5 million)
"I was thinking of putting Ferrari as my constructor, since they are really solid in Australia and have won many races there. But I've been experimenting with having Sebastian Vettel and Lewis Hamilton in my team, so I went with Haas instead so I have some money left for my drivers. I really think Haas can get both cars in the top 10, and they're really cheap as well."
DRIVERS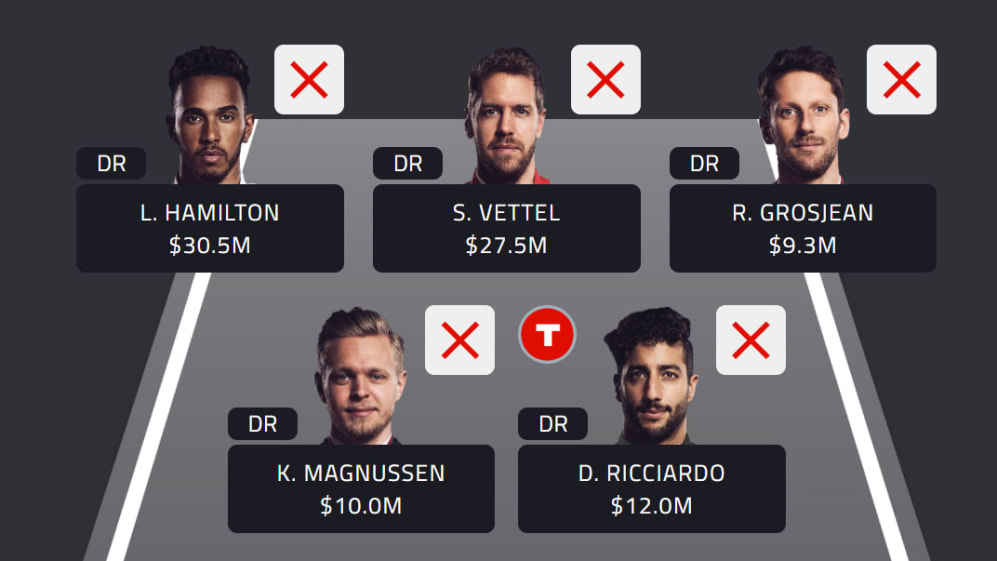 Lewis Hamilton ($30.5 million)
"Like I said, I want both Hamilton and Vettel to be in my team, since they are both really consistent drivers in Melbourne, and I really feel like they could take a one-two finish between them."
Sebastian Vettel ($27.5 million)
"I went for Vettel over Charles Leclerc as I feel that he's going to be faster than Leclerc for the time being – and if he isn't, I also think team orders at Ferrari might come into play. Leclerc is also in a new car which is so much faster than his Sauber last year, and I just don't trust him yet."
Romain Grosjean ($9.3 million)
"Grosjean was really inconsistent last year – he was crashing a lot. But when he wasn't, he was often the top driver for his price range in F1 Fantasy, and claimed a number of sixth and seventh place finishes – and even fourth in Austria."
F1 Fantasy: How to play - the essential guide
Kevin Magnussen ($10.0 million)
"I would advise people never to put both drivers and their constructor in the team, because if one of your drivers fails, you're going to lose points for the constructor as well. So this strategy is very risky, but as I said before, I really think Haas can get a double points finish in Australia."
Daniel Ricciardo ($12.0 million) – Turbo Driver
"I feel like Ricciardo's going to have a good year. The Renault will be slower than the Red Bull, probably, but I believe that he'll really want to prove himself in his new car. At $12 million, I think Ricciardo is good value, and a great option for a turbo driver to finish my team, I think.
"Of course, at the first race of the season, even on the first lap, anything could happen, and all these picks could turn out to be wrong! But that's what I love about racing."
Budget spent: $98.8 million
Disagree with Jochem? Head to F1 Fantasy and pick your own dream team ahead of the start of qualifying for the Australian Grand Prix.