Feature
F1 Fantasy: Rob Smedley picks his Australian GP squad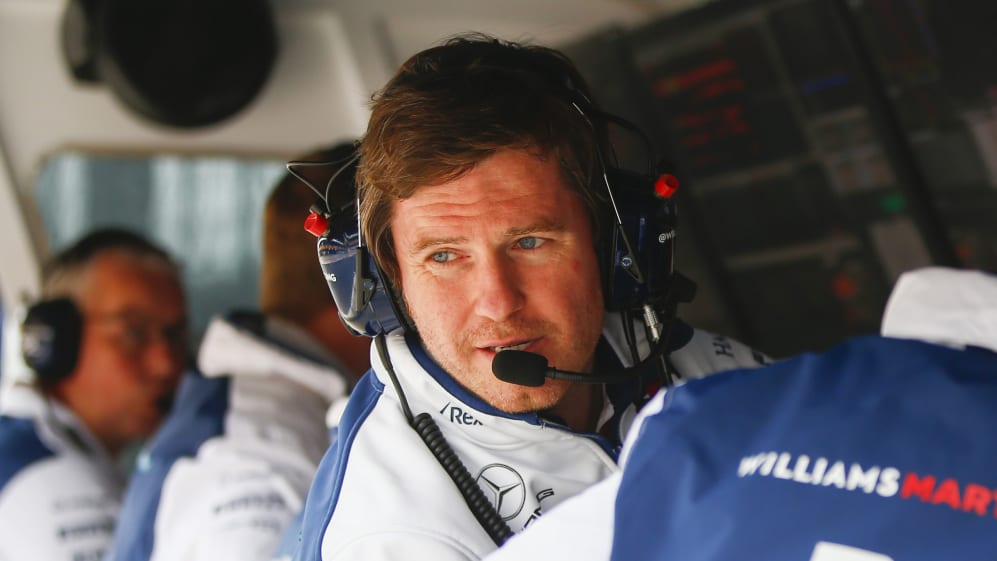 Over the years, Rob Smedley has used his tactical nous to give an on-track advantage to the likes of Jordan, Williams and Ferrari. Now, he's used it to select his F1 Fantasy team for 2019 – and it's clear that he's given the matter some careful consideration.
Rob, now working with Formula 1 as a technical consultant, will be lining up in the Experts League on F1 Fantasy this year, alongside the likes of David Coulthard, Pat Symonds and his old Ferrari colleague Ross Brawn. And ahead of the season start, he's chosen the team who he thinks will do the business for him at the 2019 Australian Grand Prix.
F1 Fantasy: Last year's champion picks his team for Melbourne
Check out who Rob's gone for and why below – and if his choices have inspired you (or you think you can do better) head to F1 Fantasy to pick your own super squad for 2019.
CONSTRUCTOR
Ferrari ($29.0 million)
"I think it will be nip and tuck between Ferrari and Mercedes all year. If you think about tactical scoring in the streaks, over the last three years, those two were always in the top 10, and this year too they'll probably go through long periods of time with both drivers in the top 10 too, so there's some good scoring that we can do with them. And as they are $3 million cheaper than Mercedes, Ferrari probably offer the best value for money."
DRIVERS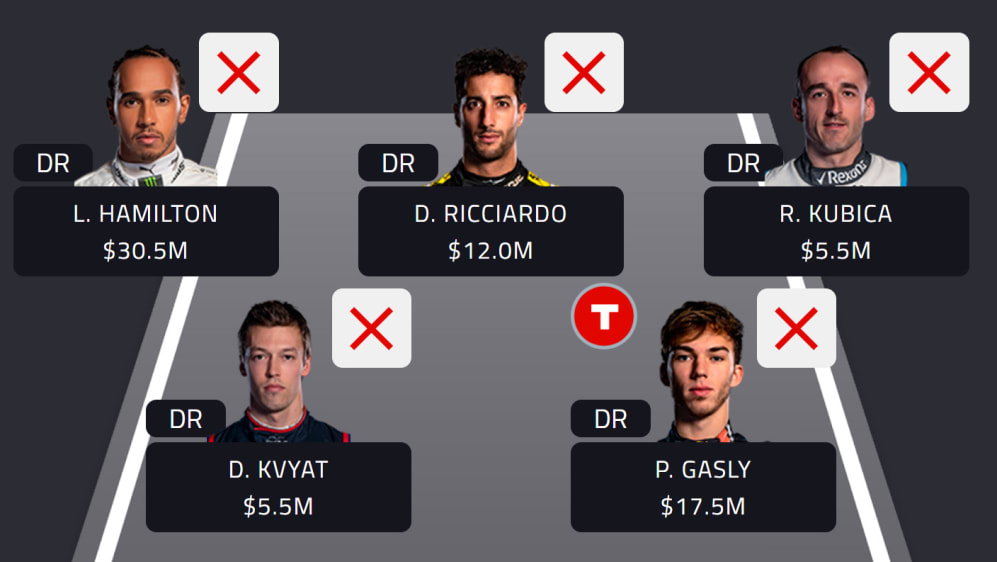 Lewis Hamilton ($30.5 million)
"Hamilton's obvious. You need probably either him or Sebastian Vettel because with all the scoring streaks there, they're going to be the two drivers that are constantly hitting upon that. But you also need to think about who's more guaranteed to beat his team mate, because there's quite good scoring that you can get off that, and in that case, Hamilton offers the best value for money, I think. He's $3 million more expensive than Sebastian, but will probably come out on top of that team mate battle."
Daniel Ricciardo ($12.0 million)
"Daniel will be a popular pick. He's a little bit less expensive because he's in the Renault but he's such a good racer that you can expect him to do great things. Will the Renault be able to get on the back of those top three teams this year? Difficult, I would say, looking at winter testing times, especially at the start of the season, but it will be interesting to see where they develop to. But definitely, they'll be starting the season well inside the top 10 and getting good points every single race. And he's such a consistent driver and a great racer that I'd hope to be getting streaks with him as well."
F1 Fantasy: Golf star and F1 fanatic Ian Poulter reveals his squad for Melbourne
Robert Kubica ($5.5 million)
"Robert I chose because he's one of my mates, so why not? If you can't pick your mates, who can you pick!"
Daniil Kvyat ($5.5 million)
"I think that Toro Rosso, now it's got the full works backing from the senior team, could turn out to be quite a good midfield challenger, and at the price that he's cost me, that could offer really good value, because I'm sure that if that car is as good as it potentially can be, then he's going to be getting in the top 10 on quite a few occasions.
"He's got quite a lot of experience, he'll definitely be getting out of Q1 with that car and on occasions he'll be getting into Q3, so that's good points. Kvyat's got quite a lot of experience of racing cars now, a healthy amount of experience of Formula 1 at different levels, so there'll be a good opportunity there for him to get me points. He'll probably beat his team mate as well, because Alexander Albon is a rookie."
Pierre Gasly ($17.5 million) – Turbo Driver
"Gasly's a good buy at $17.5 million because he's just inside the threshold for the turbo driver. To be honest, whether or not Red Bull can battle with Ferrari and Mercedes – which they'll be hoping to do – they will undoubtedly have the third fastest car at least. That means that all Gasly has to do is spend the season coming fifth and sixth, and if you double those points up, that's going to be a really good score."
Budget spent: $100.0 million
Think you can do better than Rob's pick? Head to F1 Fantasy and choose your own dream team ahead of the start of qualifying for the Australian Grand Prix.