Rob Smedley to work alongside Formula 1 as expert consultant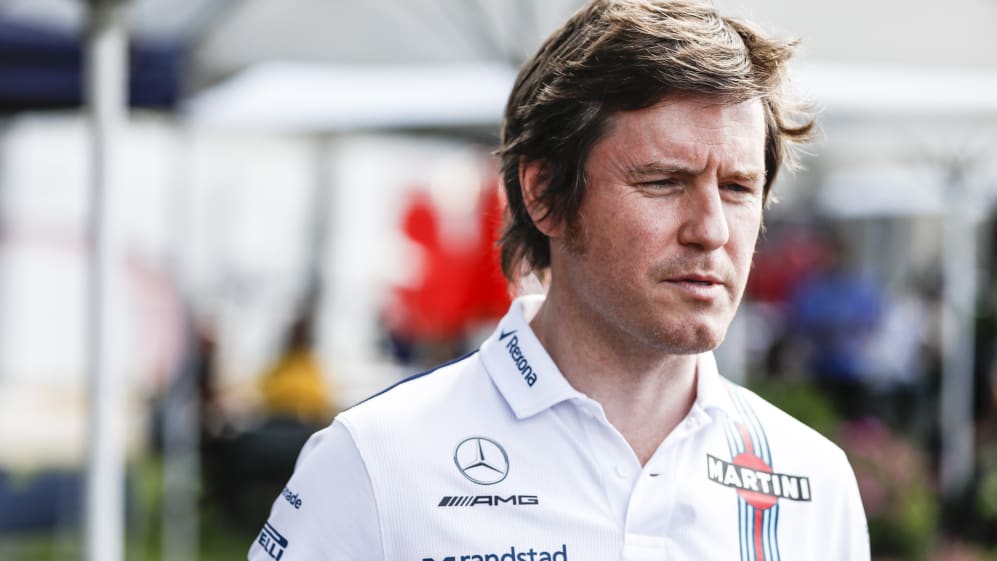 He's one of the most recognisable faces in the F1 paddock – and now it's been confirmed that, following his departure from Williams, Rob Smedley will work with Formula 1 as an expert technical consultant.
Smedley, who's most well-known for his enduring race engineer relationship with Felipe Massa, will use his 20 years' worth of experience in the sport to add an expert voice to Formula 1's coverage across all of its platforms.
"It's about trying to get a coherent message in terms of the technical side of Formula 1," said Smedley, who began his F1 career at Stewart Grand Prix in 1999. "How the events unfolded, why people have made certain decisions, and putting that out across the various different platforms, and hopefully telling a better story of Formula 1. It's about really bringing the inner beauty of Formula 1 to the viewer, to the fan."
A mechanical engineering graduate, Smedley first came to public attention in his role as Massa's race engineer at Ferrari, largely thanks to the no-nonsense radio messages relayed to his driver and subsequently broadcast to F1 fans around the world, including his most famous instruction to the Brazilian: "Felipe, baby, stay cool." Prior to being paired up with Massa, Smedley worked at close quarters with seven-time world champion Michael Schumacher as part of the Scuderia's test team, while in 2014, he joined with Massa in moving from Ferrari to Williams.
After announcing in late 2018 that he planned to leave his role as Williams' Head of Vehicle Performance, Smedley made the decision to move away from a team environment for the first time in his career, eventually agreeing to take on a consultancy role with Formula 1 following initial conversations with his former Ferrari colleague Ross Brawn, now Formula 1's Managing Director of Motorsports.
"In conversations with Ross," said Smedley, "we were both of the opinion that there's this really rich seam of technical content, of data, of the way that teams operate, that actually never gets told. And it's part of the whole story that underpins Formula 1, which actually the paying public, the Formula 1 fan, never ever gets to see – or they get to see very little of it. So there's an opportunity in front of us to put that together at some level.
"It's well documented that I'd taken a decision to have a little bit of time away from the coalface in the teams," Smedley added. "But I still have a huge burning passion for Formula 1 and I hope that this is a way of me giving a little bit back to the sport, to explain what I've learnt over the last 20 years in Formula 1 as an engineer to the viewer; not only the technical side or the operational side, but the human side as well – of what it takes for all those women and men who work in Formula 1 and commit their lives to it."