Podcast
F1 NATION: Clarkson, Pinkham and Hill answer your questions in our 'Ask the Nation' summer special podcast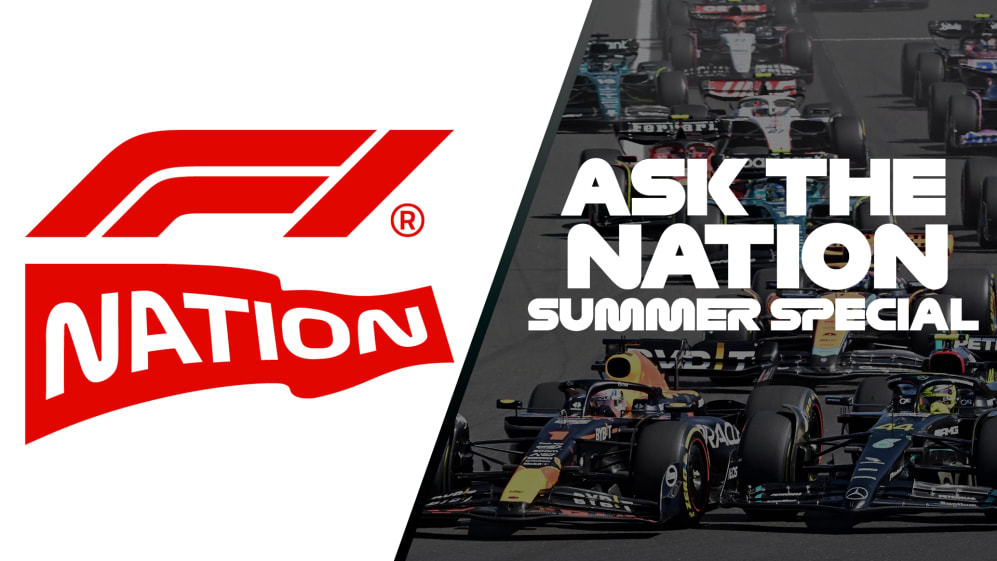 The F1 teams and drivers may be taking a summer break but fear not, the F1 Nation podcast is still here for your weekly Formula 1 fix.
In this episode, Tom Clarkson, Natalie Pinkham and 1996 World Champion Damon Hill answer your questions about Grand Prix racing and the season so far.
READ MORE: Our writers look back on 2023 so far and predict what's to come in the second half of the season
Will Red Bull complete a clean sweep this season? Who can stop their record-breaking winning streak? Which team has made the most progress in 2023? Who will be Brazil's next Formula 1 star? What's it like to work at the pinnacle of motorsport?
All those questions and more are put to the team – plus there's a few to test Damon's memory of his own career, including a particularly technical one about his 1994 Williams car…
To listen, simply hit go on the audio player below – or click here to listen via your preferred podcasting provider.
And to have your question answered on a future episode, send a voice note or an email to F1Nation@F1.com.