Feature
Our writers look back on 2023 so far and predict what's to come in the second half of the season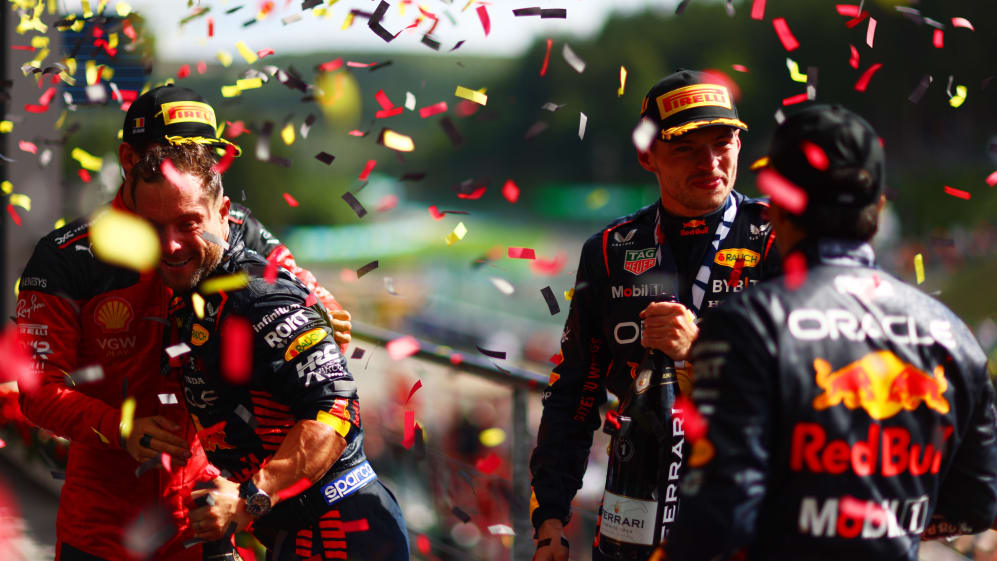 We're halfway through the 2023 Formula 1 World Championship and there's no better time than now to grill our experts on what we've seen so far – as well as getting some hot takes on what we can expect in the second half of the season. Will Buxton, Lawrence Barretto, Chris Medland and David Tremayne are all put on the spot as they reflect and predict what could happen at the upcoming races.
What was your favourite on-track moment of the first half of the season?
Will Buxton (F1 Digital Presenter): Qualifying for the Monaco Grand Prix was hands down not only my favourite on track moment of the first half of the season, but one of my favourite moments of the decade so far. The crescendo towards the end of the session as lap after lap the drivers wrestled for top spot, the risks taken, the perfection exhibited, the ability of those rare few to dig deep and find something magical and in that rarest one to overcome the seemingly insurmountable in a matter of a few corners. It was one of the most exhilarating qualifying sessions I've ever seen and an absolute driving masterclass. Esteban Ocon, Charles Leclerc, Fernando Alonso, they were all magnificent. But Verstappen just found that something even more special. I'm getting goosebumps just remembering it.
Lawrence Barretto (F1 Correspondent & Presenter): Hungarian Grand Prix qualifying was among the finest track sessions I've seen in years. Three drivers from three different teams were separated by just 0.083s in the fight for pole. What more could you ask for? It was also a reminder from seven-time world champion Lewis Hamilton that he's still more than capable of fighting at the sharp end as he took a stunning pole.
BARRETTO: McLaren's turnaround has been spectacular – but can they now push on to challenge Red Bull?
Chris Medland (Special Contributor): When Lando Norris took the lead of the British Grand Prix. It was a weekend that had cemented McLaren's major step forward after a strong Austria, but Max Verstappen was obviously still a heavy favourite and for Norris to get the jump off the line at his home race got the crowd on its feet. The lead didn't last long, but the fact he converted it into second place backed up the excitement it delivered.
David Tremayne (Hall of Fame F1 Journalist): It would be grossly unfair not to praise Red Bull for what they and Max are achieving with that beautiful RB19, but I'm not sure all those dominant wins have been my favourite even though I like record breakers. In purely romantic terms, the thing that got me buzzing the most was Lewis's 104th pole position, set in Hungary. That W14 had its wheels driven off.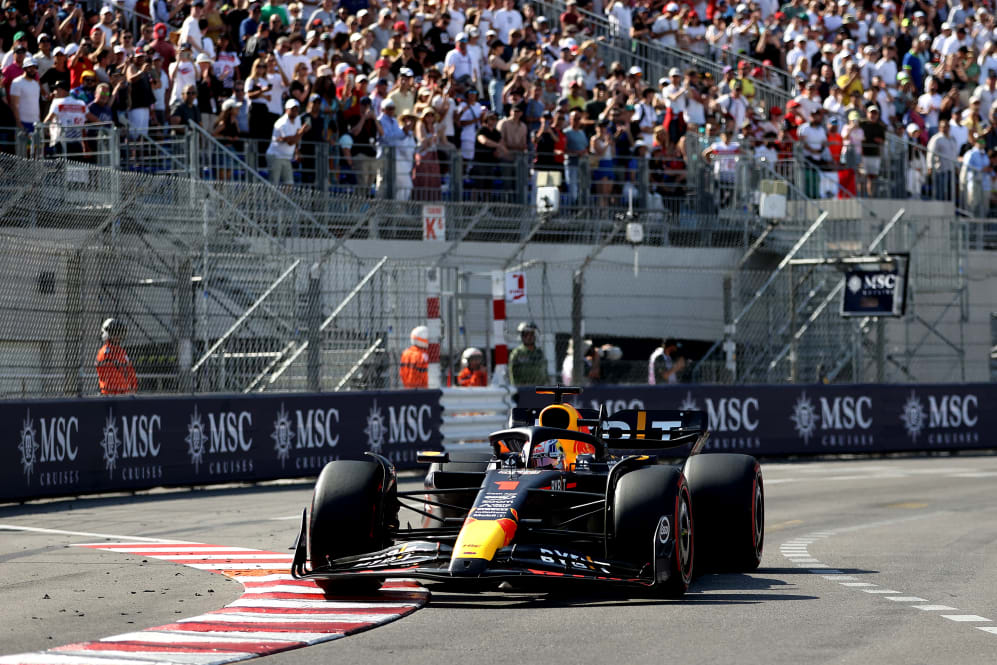 Who were your top 3 drivers from the first half of the season?
WB: Verstappen, Alonso, Hamilton. I can't imagine many will veer too wide of these three. It's a close run thing between Hamilton and Alonso with the Aston Martin driver just edging it for his swashbuckling form against expectations in the early part of the season. But nobody can hold a candle to Verstappen this year with each passing race ever closer to perfection.
LB: Obviously Max Verstappen tops this list, having won 10 out of 12 races so far. Fernando Alonso has been back at his menacing best, so he takes P2. And then it's a close fight between Alex Albon and Yuki Tsunoda for me, with Albon just edging it. He's doing wonders with that Williams.
READ MORE: Max Verstappen on pressure, breaking records, and the search for perfection
CM: Max Verstappen obviously tops this list, and you only have to see how Sergio Perez has struggled at times to understand how good his performances have been, even if he is in the best car. Oscar Piastri certainly gets himself in here too after some massively impressive drives in what was originally an uncompetitive car, but now looking at home near the front as well. And then I'd go for Fernando Alonso, who was relentlessly consistent when the Aston Martin offered podiums and always seems to maximise every opportunity.
DT: It's tempting to say Max, Max and Max. It's not his fault he has the best car and is making such fantastic use of it. Undoubtedly, he tops the list, not just because he's so quick, but because he's a lot more relaxed these days and can think so broadly about all the other factors over and above the pure physics involved, and make it all seem so effortless. Lewis and Fernando next, but shout outs to Lando and Charles, too.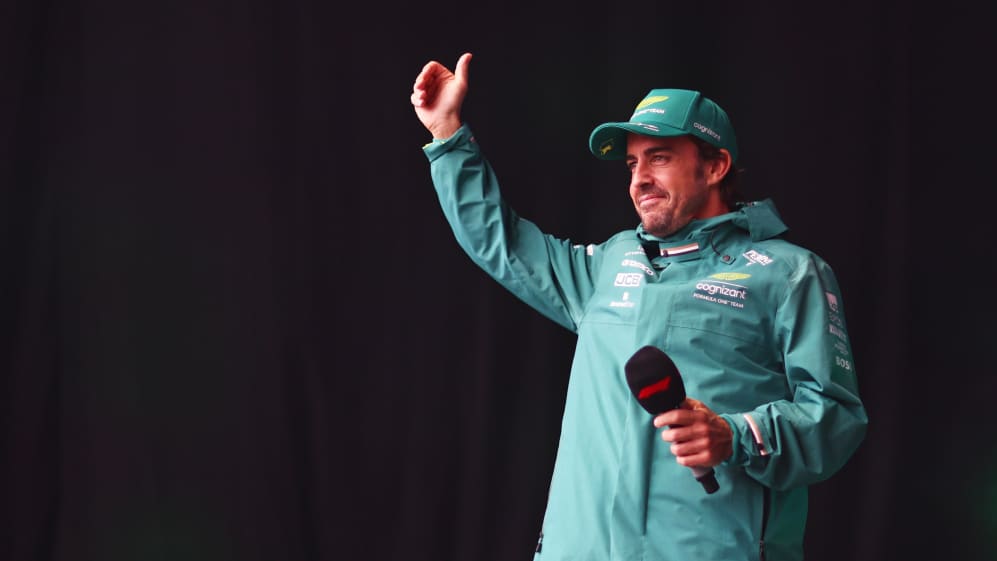 Will Red Bull lockout the season? Or can another team claim a victory?
WB: Another team can but only, I'd wager, thanks to a Red Bull DNF. The RB19 is too good and in Verstappen's hands utterly unbeatable. Perez has had too many weekends where he has failed to live up to expectations and should anything befall his team leader it would be inexcusable for the team to lose their streak should he fail to be ready to pick up the pieces.
LB: So long is the season, I think Red Bull will struggle to win every race. I reckon Mercedes or McLaren will nab a win before the year is out.
READ MORE: Horner admits championship challenge likely 'out of reach' for Perez in 2023
CM: I said from very early on that Red Bull won't win every race and I'm going to stand by it to the end. Partly because it would show just how incredible an achievement that would be. So much can go wrong with weather, incidents, pit stops, reliability – to go through a whole year without tripping up once would be remarkable. Plus there's a huge chasing pack that is desperate to end the run, so I'm going for at least one win for another team.
DT: It will almost certainly take some sort of reliability issue to derail the Red Bull train, and right now it looks bulletproof. That's a fantastic testament to the job they and Honda are doing, and something that commands complete respect. They haven't lost a race since Brazil last year… So I'd only see someone else winning if they luck in, and Red Bull luck out.
Who will finish runner-up in the drivers' and constructors' standings?
WB: You'd think a 40-point margin with 10 races to go, and with a car as good as the RB19, would be a safe enough gap from P2 to P3 but I'm not convinced – and I don't even think the P3 man is the danger for Perez. I'd say Hamilton P2 and Mercedes P2 come the season's end as the upgrades take hold and being consistent pace.
LB: Such is Red Bull's advantage over the rest of the pack, I expect Sergio Perez to finish second in the drivers' standings, even if he's not able to consistently fire on all cylinders. While Aston Martin started strongly, I expect Mercedes to accelerate away into a very comfortable P2 in the constructors' championship, ending the campaign strongly as they did last year.
READ MORE: Hamilton gives his verdict on whether Mercedes can win a race before the end of the season
CM: Sergio Perez will get runner-up in the drivers' standings, he might be struggling at times compared to Max Verstappen but is still doing plenty enough against the chasing pack that keeps ebbing and flowing. Mercedes will wrap up second in the constructors', with Lewis Hamilton looking in really strong form right now but also that car the most consistent of the challengers. The team that is second quickest each weekend changes between multiple outfits, but Mercedes often seems to be third fastest at worst.
DT: Sergio Perez should do it standing on his head, or any other part of his anatomy, given the brilliance of the Red Bull RB19. But whether he does is another matter altogether. I think Lewis and Mercedes would be more deserving, given his current form and their mutual never-give-up attitudes. Or Fernando, for the magic he weaves at Aston Martin.
Which driver and team will be under the most scrutiny in the second half of the season?
WB: Perez is under pressure and his seat is in danger. He knows it, everyone knows it. And the more Christian Horner tries to tell the world he isn't the more it reinforces that he is. If he wasn't, there'd be no need to even discuss it. The minimum expectation for the RB19 is second place and Checo failed to achieve that in 58% of the races in the first half of the season. He must do better in the final ten. Team wise Alpine will have a magnifying glass on them. They were very impressive in 2022 as logical planning and effective and consistent regular upgrades, working within the constraints of the budget cap, marked them as a team on the rise but their growth has been stunted. It will be fascinating to see what Alpine's much vaunted grand plan turns out to be.
LB: Red Bull demand a lot of their drivers, so pressure comes with the territory. It'll hang heaviest on Perez's shoulders, even if he does have a contract for next year and is able to stitch together a more consistent back end of the season because the gap to team mate Verstappen is so vast. On the team side, Aston Martin will attract a lot of attention, having started the year as the second-best team but they've since faded to the fourth or fifth quickest.
READ MORE: Alpine in 'no hurry' to secure new Team Principal after sweeping management changes
CM: I still think Daniel Ricciardo is under most scrutiny because of the whole cause of his comeback. He's the one who has to prove to Red Bull that he can consistently deliver the form needed to return to the team one day. If he fails to do that, his F1 career is likely to be over.
DT: Again, surely it has to be Sergio. Once upon a time in 2023 he was a point behind Max. Now the gap is 125! How can that be, given the car he has been given to drive? It simply doesn't make sense. He says he doesn't want to miss another podium for the rest of the year. He jolly well shouldn't. And if Mercedes want to attack in 2024, they'd better start getting a consistent handle on their ongoing problems.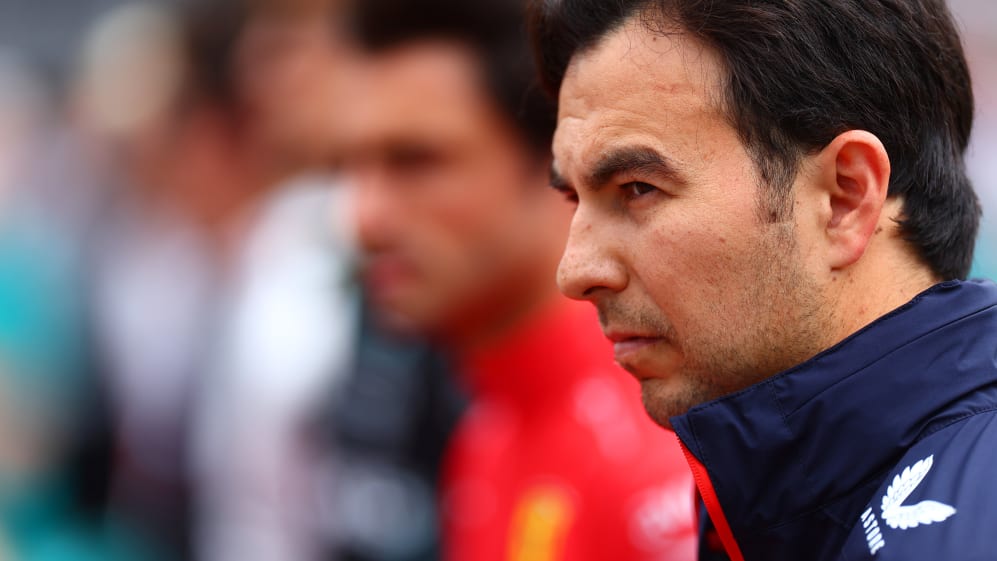 Make one bold prediction for the second half of the season…
WB: Red Bull to win every race and I'd wager Verstappen to stand on the top step of the podium for them all. And if he does, or if they do, we really do have to celebrate the achievement. It's the golden chalice. Not since the world championship was created has a team won every round of the season. It would be the stuff of legend and the absolute zenith for a team. The perfect season. It's never been done.
LB: Lando Norris will win his (overdue) first Grand Prix.
READ MORE: Webber heaps praise on Piastri for 'phenomenal' first half of rookie F1 season
CM: There won't just be one team other than Red Bull that wins a race, but two. We've got some venues that might throw in some curveballs with weather and conditions – I'm thinking Japan, Brazil and even the cold night time race in Las Vegas – and I think if two opportunities open up for a different winner it's unlikely to be the same team each time.
DT: Oscar Piastri will score a podium finish. I'm not in the camp that saw him going for the inside line at La Source as rash – if anyone was to blame there it was Checo for weaving all over the place and forcing others to react – and his pace and calm demeanour suggest it is highly realistic to expect great things to come from him.