Podcast
F1 NATION: 'Max just wants to beat Lewis fair and square' – the Dutch view on Verstappen vs Hamilton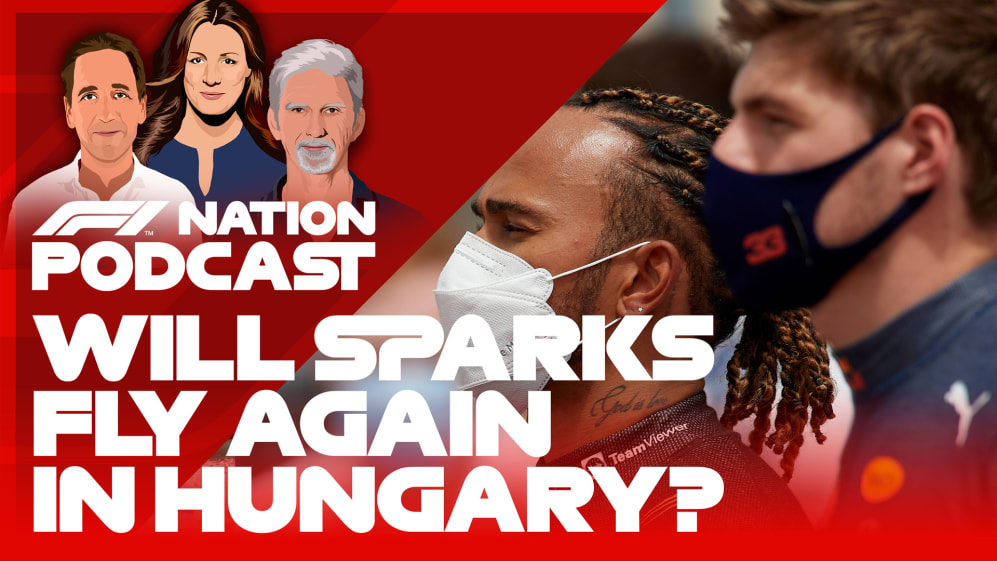 On this week's F1 Nation podcast Damon Hill and Tom Clarkson discuss the fallout from Lewis Hamilton's Silverstone clash with Max Verstappen – with Jack Plooij from Dutch broadcaster Ziggo Sport giving us the view on the controversial incident from The Netherlands.
We've seen a war of words erupt after Verstappen crashed out of the British Grand Prix after contact with Hamilton, and Plooij is on hand to explain how it is being viewed from the Dutch point of view.
READ MORE: More Hamilton-Verstappen contact inevitable as 'generational' battle plays out, says Rosberg
"I think the main thing is Max, although he is very young, is not impressed by all the stuff surrounding it," says Plooij. "He only wants to beat fair and square, Lewis Hamilton, on track; that is his main goal.
"He has nothing to do with all these people who are shouting, all these other things..."
The Ziggo broadcaster also reveals Verstappen's physical scars from the crash, plus the Dutchman's mental state – and how the championship leader will approach this weekend's Hungarian Grand Prix.
Plus, 1996 champion Hill shows just how sour things can turn as he reveals how he faced death threats from a stranger during his F1 career! Ask Damon returns too, and you can join in by sending a voice note to AskDamonHill@gmail.com.
Listen to the full podcast for much more on the Hamilton-Verstappen clash, plus the Hungarian GP preview, in the player above, on Spotify, or Apple Podcasts.