More Hamilton-Verstappen contact inevitable as 'generational' battle plays out, says Rosberg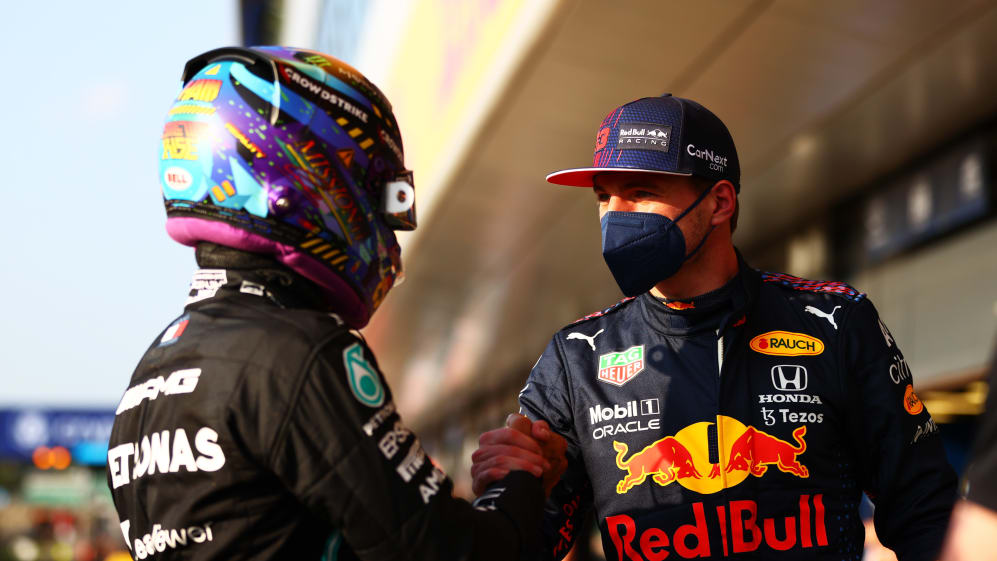 Nico Rosberg is no stranger to wheel-to-wheel battles with Lewis Hamilton, and the ex-Mercedes racer and 2016 world champion says Hamilton's Silverstone clash with Max Verstappen won't be the last time the two rivals make contact this season as their "generational" title battle plays out.
Rosberg and Hamilton clashed on a number of occasions as team mates at Mercedes, most infamously in 2016 when they crashed on the opening lap of the Spanish Grand Prix – only for Verstappen to capitalise for his maiden F1 win, in his very first race with Red Bull.
READ MORE: Hamilton 'has met his match' in Verstappen, says Horner ahead of crucial Hungary showdown
And asked for his take on the Hamilton-Verstappen clash at Silverstone, the German driver told Sky Sports F1: "Well, it's not a 100% obvious one. It was a close-fought battle throughout all the corners after the start, and then there it was just a little bit over the edge and then they touched.
"That's why there's different opinions as well and I like to call it a racing incident as well. Of course you can put a little bit more blame on one or the other but in the end it's the battle of the generations; both will not leave the other even a centimetre and we've seen that already in previous races.
"I mean it's not the first time they had contact – they already had contact in Imola, Turn 1 – and we're going to see more, I'm sure. And it's this generational battle, you know? The best guy of the last generation or even at the moment, and the best guy of the next generation. It's really reminding [me] also of the Senna-Schumacher, Schumacher-Alonso, Alonso… Vettel maybe?"
But Rosberg said he didn't believe Hamilton had been more aggressive going into Copse at Silverstone because he was trailing Verstappen in the championship fight. Rather, he said that the aggression between the two has been there from the start – and maintained that it will continue all season long.
READ MORE: From Mario Andretti to Lewis Hamilton – 5 dynasty-ending championship wins
"Yes, his [Hamilton's] title was slipping away because Max just had a quicker car, was quicker, unstoppable. I don't think he would think too much about it. It's just: 'I want to win Silverstone… this is my race,' and both of them just continuing their level of aggression really, both of them not yielding at all.
"And this is going to play out for the rest of the season," he added.
Battle between the two title rivals will resume at this weekend's Hungarian Grand Prix, with Hamilton now just eight points behind Verstappen in the standings.