Podcast
F1 Nation: Technical Director Jody Egginton opens up on the secrets of AlphaTauri's success in 2020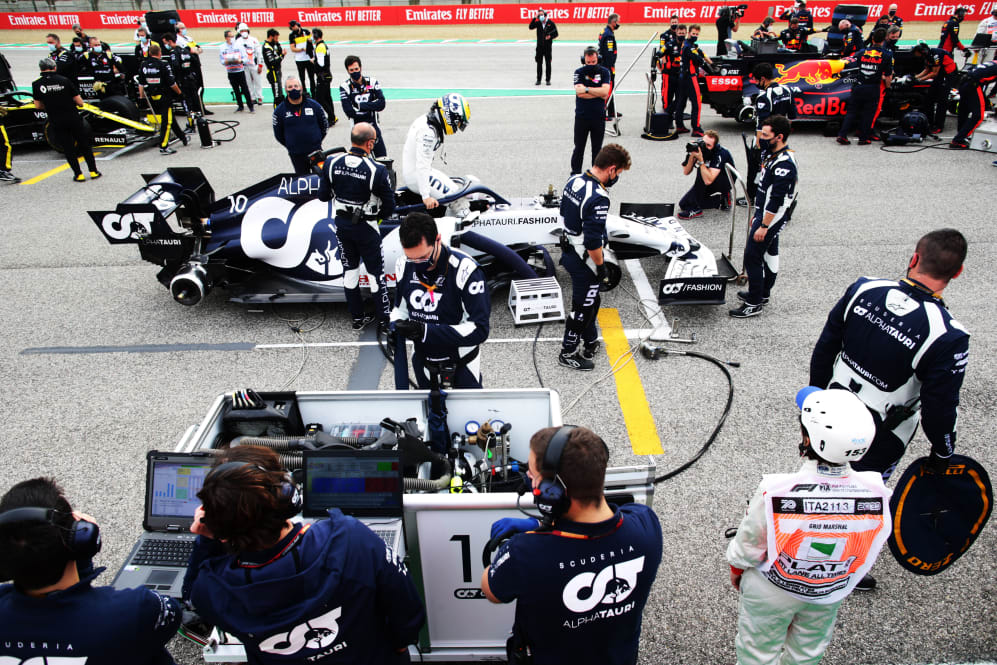 AlphaTauri may be a 'new' entity in F1 – but taken with the history of their Toro Rosso predecessors, the team are enjoying their most successful season ever, with 89 points to their name as of the Emilia Romagna Grand Prix, and with Pierre Gasly having even secured a win at Monza. And according to Technical Director Jody Egginton, the key to the team's success has been a near-constant stream of updates coming to their AT01 challenger.
Such have been the contrasting fortunes of Formula 1's two Italian teams this season that AlphaTauri find themselves locked in a battle with Ferrari for sixth place in the constructors' championship, with AlphaTauri currently trailing the F1 titans by just 14 points.
READ MORE: Kvyat sad to miss 'cherry on the cake' podium after scintillating restart helps him to fourth at Imola
And with the Faenza-based team having already scored more points in 13 races than Toro Rosso managed in 21 last year, Egginton – speaking on our F1 Nation podcast after the race at Imola, which saw Gasly qualify fourth on the grid, while team mate Daniil Kvyat then stormed to P4 in the Grand Prix – revealed the secret to their success.
"It's a combination of a lot of factors really," he explained to host Tom Clarkson. "Probably for two seasons now, our development process has been sort of a rolling development. We're turning up with something at pretty much every event – some events bigger updates, some events smaller, and we've carried on that process.
"But also aligned with that, we're also optimising the car for all of the set-ups… We're just constantly working away at the car trying to optimise everything really. Each event, we're learning more and getting a bit more out of the car, and here [at Imola] we've managed to get the car really working well at this circuit, in these temperatures and on both sides of the garage, which is really encouraging."
Despite Kvyat's strong showing at Imola, it's Gasly who's really starred for AlphaTauri in 2020, winning the Italian Grand Prix at Monza, while having scored 63 of the team's 89 points, he currently sits just two points adrift of Alex Albon – the driver who replaced him at Red Bull midway through 2019 – in the championship standings.
READ MORE: Gasly admits he was 'surprised' not to be considered for Red Bull, as Kvyat forced to wait on future
And Egginton discussed Gasly's stellar performance in 2020 – as well as giving a fascinating insight into why the stable rear end of the AlphaTauri AT01 might be offering Gasly more confidence than he was able to find in Red Bull's more tail-happy machines.
"We've been working hard to get rear axle stability into the car," said Egginton, "and that's allowed the drivers to push it and get some confidence. The car's got a reasonable operating window, and our main area of focus at nearly every event has been rear axle and getting the rear axle to work properly.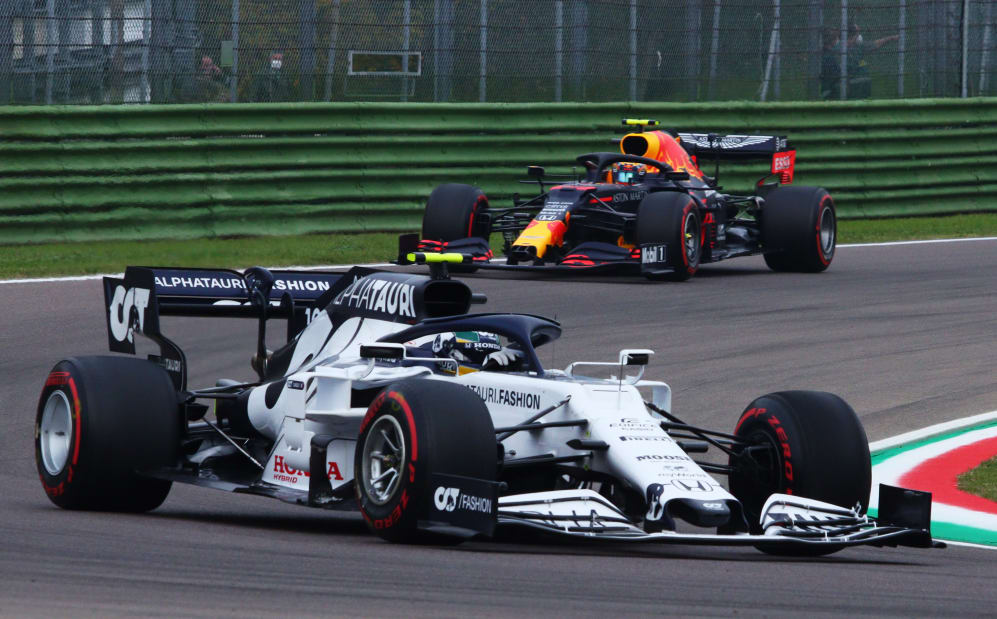 "[Pierre's] certainly driving really well, he's settled in the team, regardless of all the discussion outside about what his future might be, he's putting in good performances, working with the engineers and he's really motivated, the guys around him are motivated and he's clicking with the car very quickly at every event. Long may it continue."
Hear more from Jody Egginton in this week's episode of F1 Nation – along with a discussion on whether Nico Rosberg's departure from Mercedes created the conditions for the team to go on to take their seven constructors' titles, while Tom Clarkson also reveals the rude word Daniel Ricciardo called the F1 press pack after his podium at Imola. To listen to all that, simply tune into the episode in the player above, or head to Apple Podcasts, Spotify, or your favourite podcasting platform.