Gasly admits he was 'surprised' not to be considered for Red Bull, as Kvyat forced to wait on future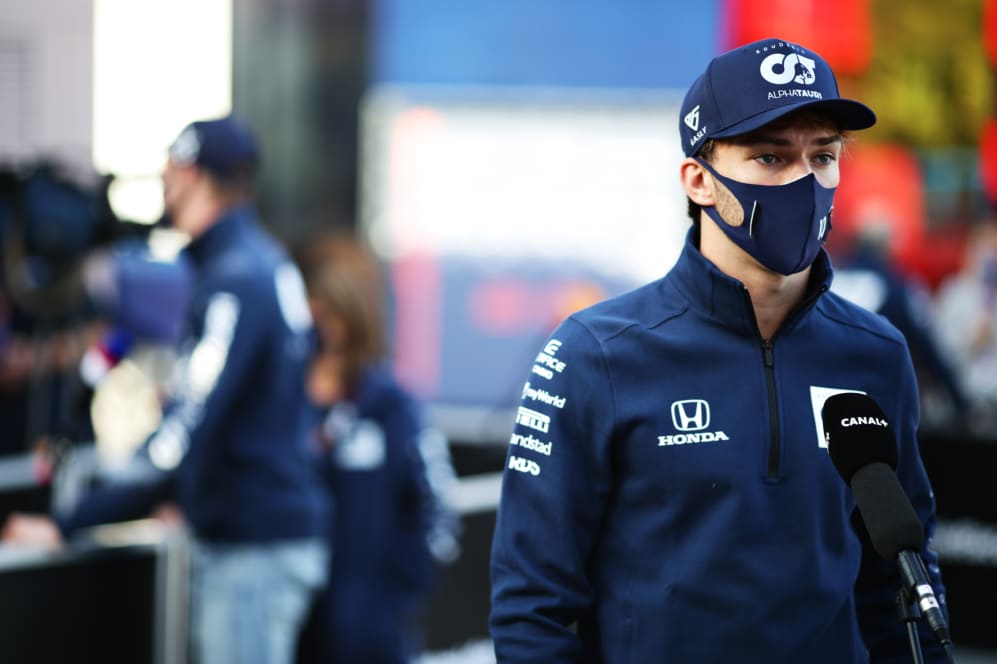 Pierre Gasly has declared himself "very happy" to be continuing on with the AlphaTauri team for 2021. But despite retaining his seat with the Italian squad, the Frenchman couldn't hide his surprise at not having been considered for a return to the Red Bull team that he was demoted from in 2019, when asked about the situation ahead of the Emilia Romagna Grand Prix.
Gasly has been one of the star performers of the 2020 season, scoring his first Formula 1 victory at the Italian Grand Prix, while his points tally of 63 to date – compared to team mate Daniil Kvyat's 14 – is the highest ever amassed by a Toro Rosso/AlphaTauri driver.
ANALYSIS: Why hasn't Gasly been promoted to Red Bull – and what now for Albon, Kvyat and Tsunoda?
But with Red Bull seemingly not having even considered Gasly for a move back to the team where he lost his drive to Alex Albon midway through 2019, following a disappointing first 12 races, Gasly admitted their decision had left him bemused.
"I would say I'm not disappointed, I will say I'm just surprised," said Gasly. "Seb [Vettel] won a race with Toro Rosso, I'm the only other driver who won a race [with them]. Seb got promoted to Red Bull and won four titles with the team.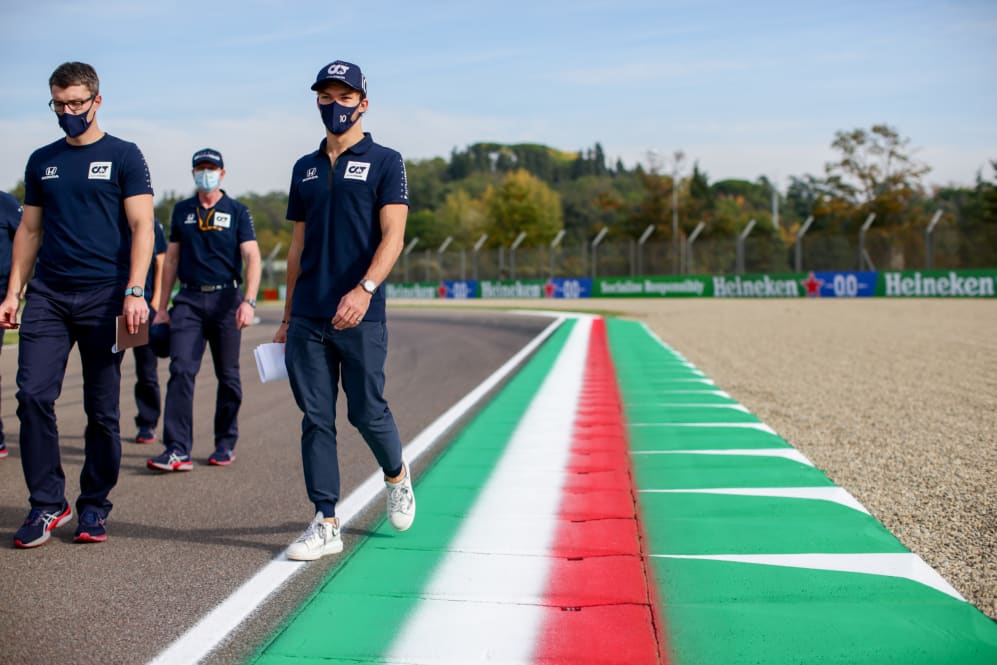 "So I must say I'm just surprised I wasn't really considered. I had two podiums with Toro Rosso, I think this season is going alright, so on my side, the only thing I can do is try to put some strong performances [together] to give me opportunities in the future. That's the only thing I can do after everything is sorted.
"I don't really want to think about this anymore, I want to perform as much as I can for AlphaTauri, I'm happy to be here and just focussed on this weekend and trying to get the best result I can for this team."
READ MORE: Magnussen says he had options to stay in F1 after leaving Haas – but says 'I miss winning'
Meanwhile, asked whether Dr Helmut Marko, Red Bull's motorsports adviser, had clarified his thinking regarding not re-promoting him back to the Red Bull squad, Gasly replied: "They have their strategy, it's up to them. I think if you want a better answer, I think it's better to ask them straight away.
"But on my side, I think it's been clear to me that I would continue already since quite a while with this team, and as I say, I'm not disappointed. I think we're performing on a great level. I'm able to show my potential, I'm able to show my speed, my skills.
"I'm 24 years old, and obviously my goal in Formula 1 is to fight at the top and one day to fight for a championship. But at the moment, I just need to perform, and do the best job I can in the team I'm in."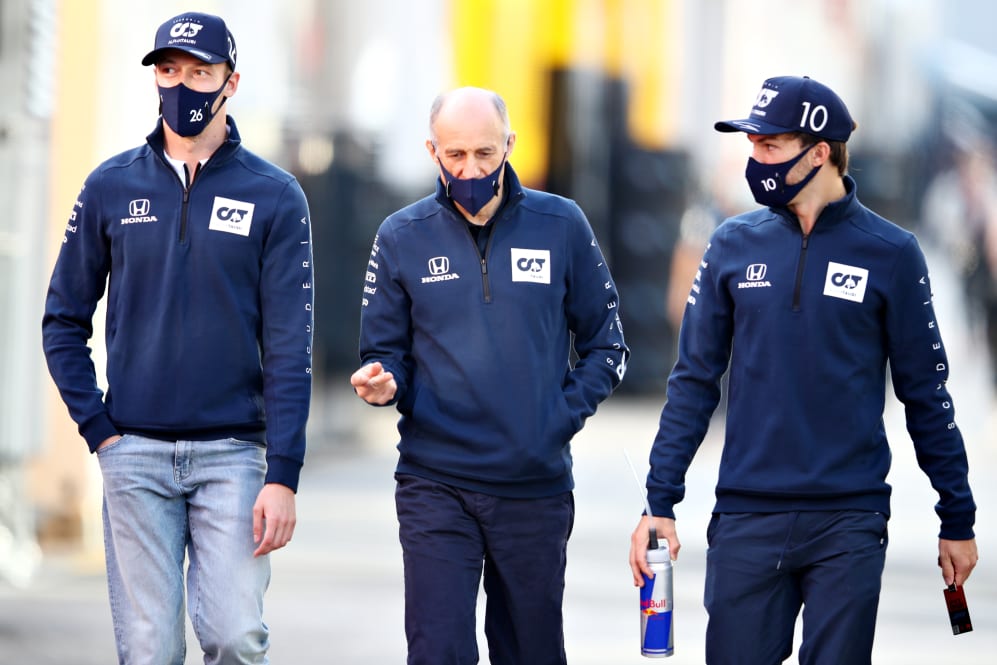 Gasly has at least shored up his 2021 plans, while team mate Kvyat now waits to hear what his fate will be, with Japanese F2 racer Yuki Tsunoda set to test for AlphaTauri in the coming weeks to allow the team to evaluate his potential – while it's also been mooted that Albon's struggles with Red Bull this year could see him demoted to partner Gasly for 2021, should Red Bull opt to make a play for an experienced hand like Nico Hulkenberg or Sergio Perez in his stead.
DRIVER MARKET: Who will drive for AlphaTauri in 2021? All the key contenders' chances rated
Asked how his 2021 was shaping up, Kvyat replied: "I have no news regarding that, from my side.
"At the moment, like before, I'm focused on a race-by-race basis, I'm trying to do my best job possible for the team… I just intend to keep doing my best job possible until the end of the year and every race, and then we will see.
Meanwhile, asked whether he'd been surprised that AlphaTauri had only announced a contract extension for Gasly and not for him, a steely-eyed Kvyat replied simply: "No."