Podcast
F1 NATION: Verstappen goes for a third title, the battle for second and the possible return of Ricciardo – it's our Qatar GP preview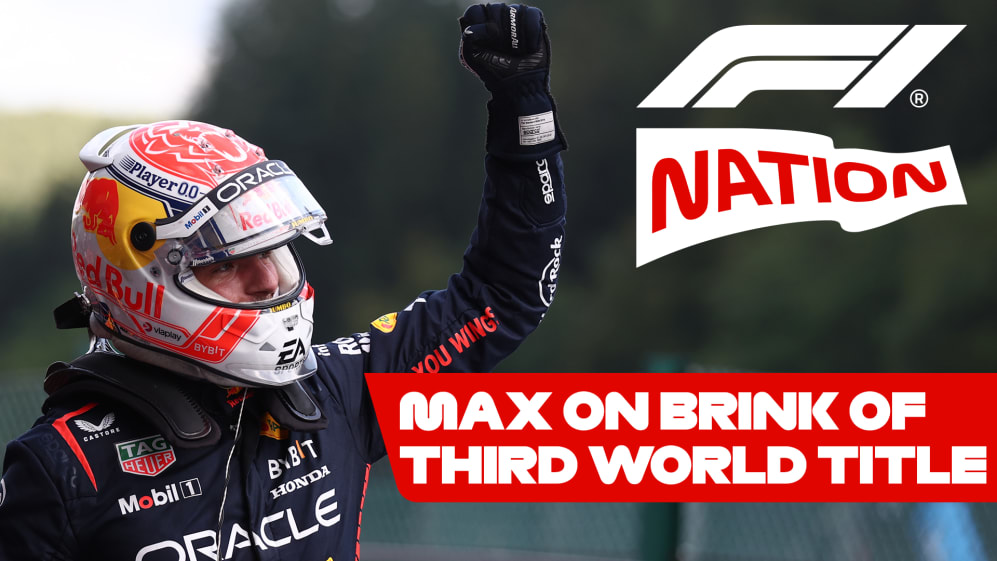 After a short break, the drivers are all set to get going again at this weekend's Qatar Grand Prix, where Max Verstappen could seal his third consecutive world title, and the F1 Nation crew are here to preview it all.
Our usual suspects of Tom Clarkson and Natalie Pinkham are joined this week by Aston Martin's brand ambassador, Pedro de la Rosa, as they look ahead to the weekend explaining how the Dutch driver could make yet more history, starting in the F1 Sprint.
IT'S RACE WEEK: 5 storylines we're excited about ahead of the 2023 Qatar Grand Prix
Also on the agenda on this week's episode is the battle for second in the drivers' championship where Sergio Perez is coming under pressure from Lewis Hamilton. Just 33 points ahead of the Mercedes driver, the trio discuss whether he can expect any help from his team mate, Verstappen, in the battle.
Hamilton also comes up when the crew discuss the competition between he and team mate, George Russell, after quite a fiery contest between the pair last time out in Japan. Was this a sign of things to come down at Mercedes?
Also, up for discussion is a possible Daniel Ricciardo comeback, as he continues to recover from the broken hand he suffered at Zandvoort back in August, and they look at what we could expect from the Australian if he returns to the cockpit.
While also previewing this weekend's action, they look ahead to the 2024 season. With Red Bull having sealed this year's constructors' title, they give their verdict on which one of the teams behind them could give them a run for their money next year.
Tune into the Qatar Grand Prix preview episode of F1 Nation by hitting go on the audio player above – or by clicking here to listen via your preferred podcasting provider.
Want to get your question answered by the F1 Nation gang on a future episode? Simply record it as a voice note and email it to F1Nation@F1.com.