Feature
F1 Pre-Season Testing: Everything you need to know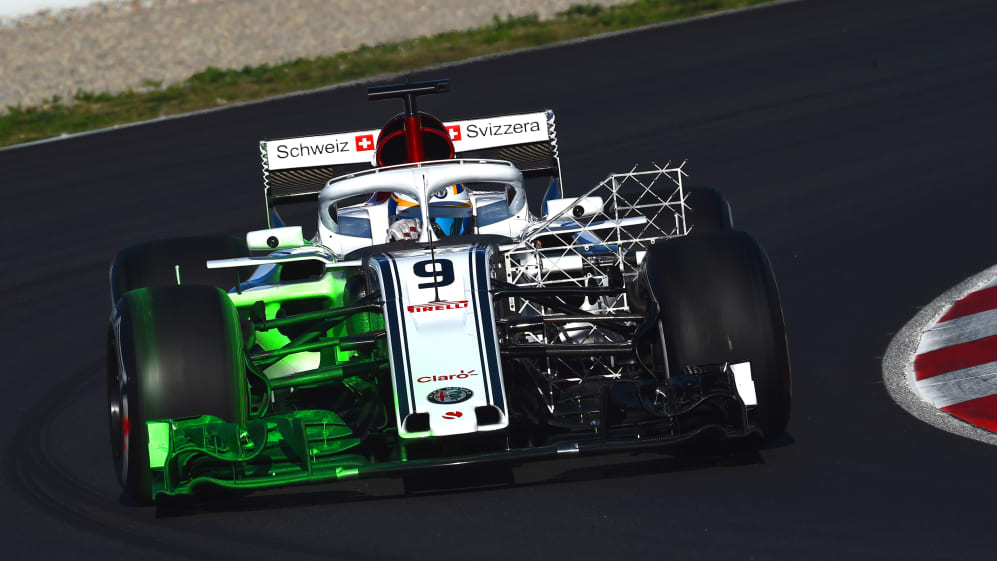 Everyone gets excited about F1 winter testing – and after a long, race-less lay-off, who can blame them? But when the teams head back out on track to try their new cars, what are they actually doing? Who is allowed to drive? And what the hell is an aero rake? To help you out, here's an answer to (probably) everything you've ever wanted to know about F1 winter testing but were too afraid to ask...
Why do teams use screens?
Put simply because, unlike at races, they can. With the advent of digital photography, it's true that the screens teams sometimes use to cover their cars are a bit old hat - but secrecy is still a big part of the game. Now, screens are mainly used to hide the cars when they've been running flow-vis paint (see below), given that the patterns created can provide crucial information about how a car is working. Screens are also useful if the team take off bodywork and want to keep the innards of their cars away from prying eyes.
Why can't teams run two cars instead of just one?
Cost, basically. 15 years ago, when testing was pretty much ungoverned, it's said that one top team would sometimes have five cars a week running at three different locations around the world, testing different aspects of the car. Having just one car, and eight days of winter testing, is now in the rules for cost reasons, which means the smaller teams are less disadvantaged over the bigger ones.
All the latest news from the 2019 car launches
Is there a limit on the number of tyres used?
There isn't a limit for testing, but teams have 110 sets of tyres to see them through a whole season, including the winter tests, so they can't go totally crazy.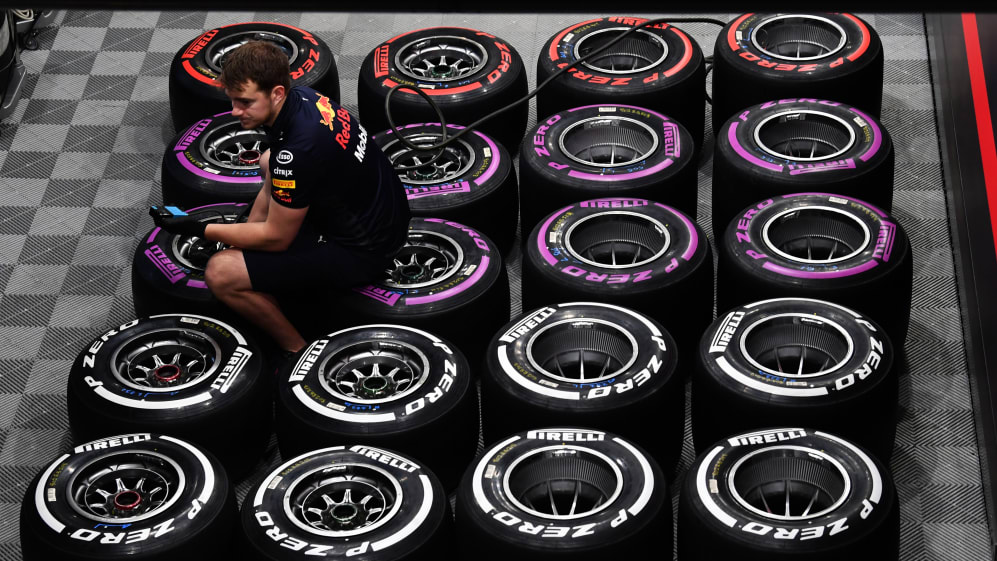 Why do they always go to Barcelona?
Mainly for reasons of cost, climate and logistics. Barcelona is usually temperate enough to allow the teams can get some fairly representative running in – although it's not unheard of for the cooler temperatures at winter testing to throw a car's development off course by providing the team with unrepresentative data – while its proximity to all the teams' bases means that getting new parts out to the circuit is feasible both by road and by air.
Is there a limit on how many laps they can do?
Nope. The drivers can go round and round for the eight days until they're dizzy. The only limit is time, with the track opening at 9am and not shutting again until 6pm, although sometimes sessions will be interrupted by red flags for major incidents. Or, in the case of 2018, snow!
What special 'bits' can the teams use on their cars?
There are two main ones you'll see during testing. The first is flow visualisation paint, better known as 'flow-vis', a fluorescent powder the teams mix with a light oil like paraffin, and then daub onto the car to show air flow patterns.
The second are aero rakes, a scaffold-like series of 'pitot tube' sensors which measure dynamic pressure and can then paint a picture of the flow structures coming off things like the front wing, the front tyres and so on.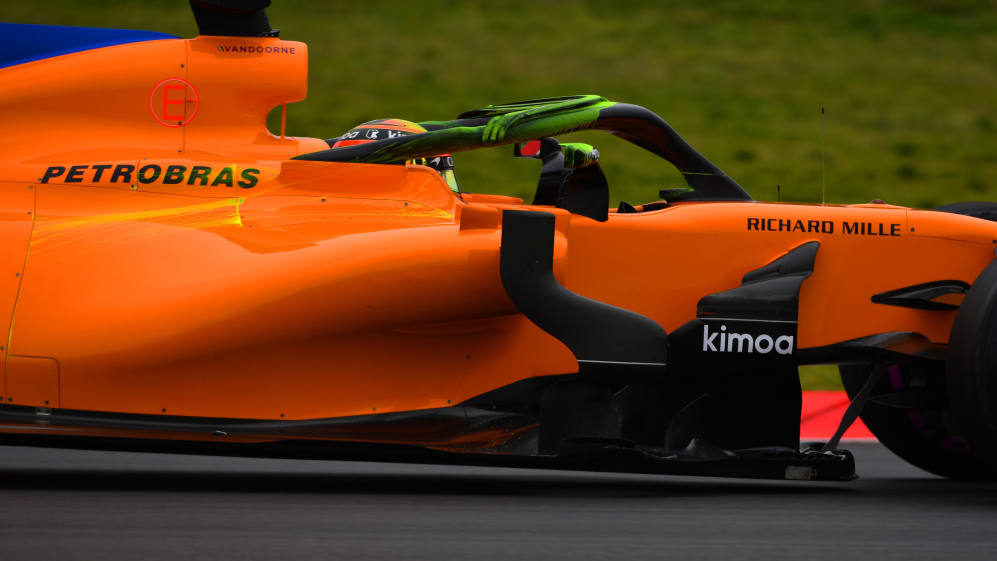 Who's allowed to drive in the tests?
Teams can use a maximum of four drivers in their cars over the course of the year, including at tests of the current car. Those drivers have to hold a minimum of an International A racing licence.
What's that green light you sometimes see on the back of a car?
For the drivers who just have an International A licence but don't yet have an FIA Super Licence, their cars are required to have a green light illuminated on the back of the car during their running.
Will the fastest car in testing usually win the title that year?
Not necessarily. Firstly, Barcelona is actually a fairly unrepresentative track, requiring teams to run near-Monaco levels of downforce on their cars. That can sometimes mean that cars which aren't actually that hooked up look good in Barcelona when they've had a load of downforce put on them, but will then struggle at more 'normal' circuits, which will highlight the car's inherent weaknesses.
Secondly, tyres have a major impact on times, and not every team runs the softest ones. It's worth noting that Lewis Hamilton claimed his fifth championship in 2018, and yet he was Mercedes' fastest runner across all the days of last year's winter testing... in eighth place!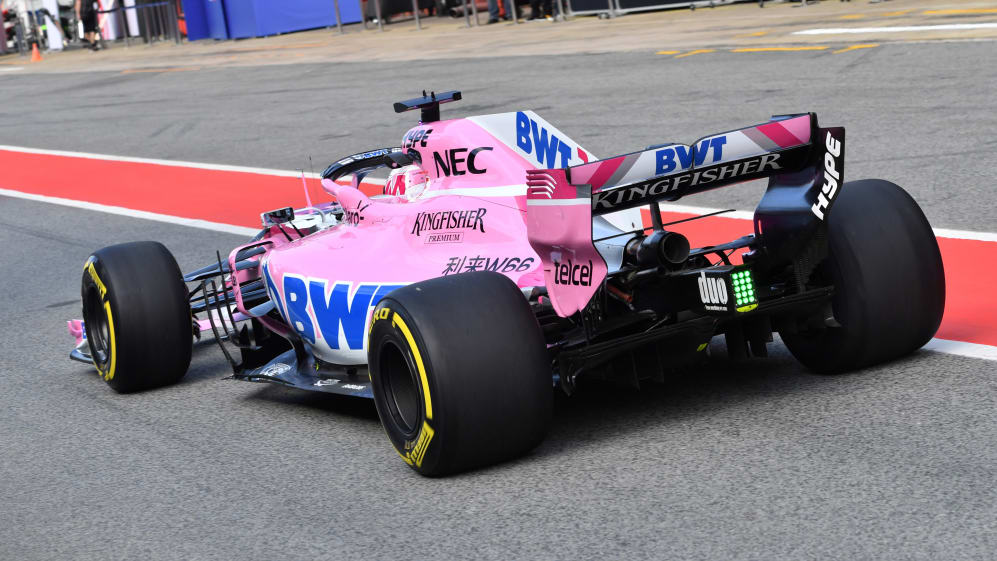 What happens if the team need a new part?
Teams tend to use as much time as possible to develop their cars, meaning that they often don't have an 'operational quantity' of parts for winter testing – essentially, five of each of things like front wings, rear wings etc. If one of those parts breaks and the team don't have a spare, a replacement part will either be chucked on a plane once it's ready and delivered to Barcelona's El Prat airport, or it will get driven out there in the back of a van.
Do the teams and drivers have to attend?
Nope – non-attendance has no consequences for the teams. But with testing so limited these days, the squads miss a day of running at their peril.
Do drivers get bored with testing?
The honest answer is yes. With only one car per team, at least one driver is always on the side-lines, while if the team have issues with their car, that can mean long hours for the driver to wait while it's fixed. Even if everything's running perfectly, drivers can then have their patience tested just by the constant lapping of Barcelona. Sebastian Vettel did 643 laps there last year – and that could drive anyone a little cuckoo…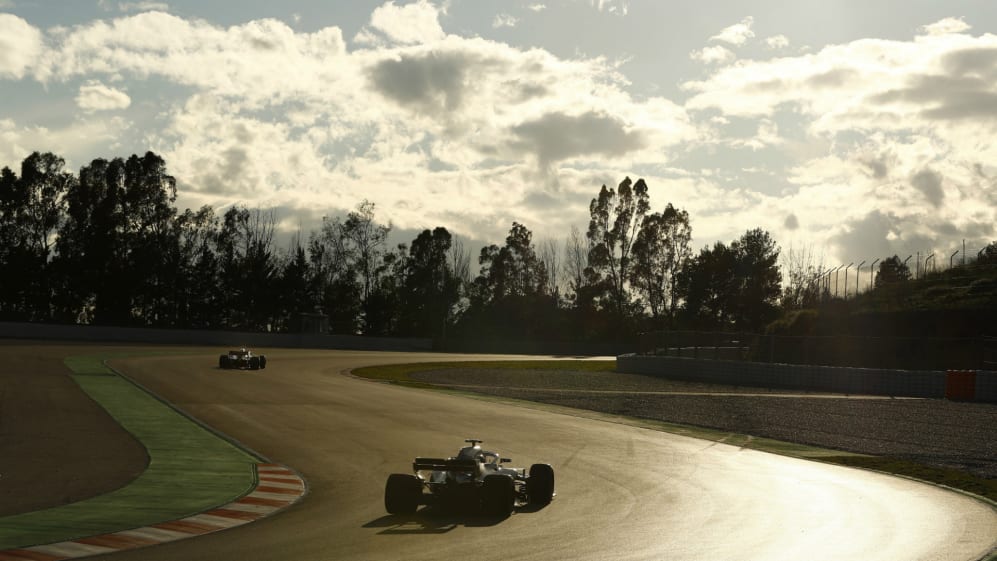 Can I go and watch?
Yes! The track is open every day, with would-be spectators able to buy tickets from the circuit website.
Who is driving and when?
Many teams release a schedule in advance, but these are subject to change at the last minute - and often during the course of the day, depending on what's happening. Our daily live blog will have all the latest details.
How do I follow the action?
You can watch live coverage of week 1 of pre-season testing on F1 TV. Formula1.com will also be providing extensive live coverage from Barcelona, including a daily live blog, breaking news and video content and live timing.