Feature
Russia preview - can Kvyat find home race redemption?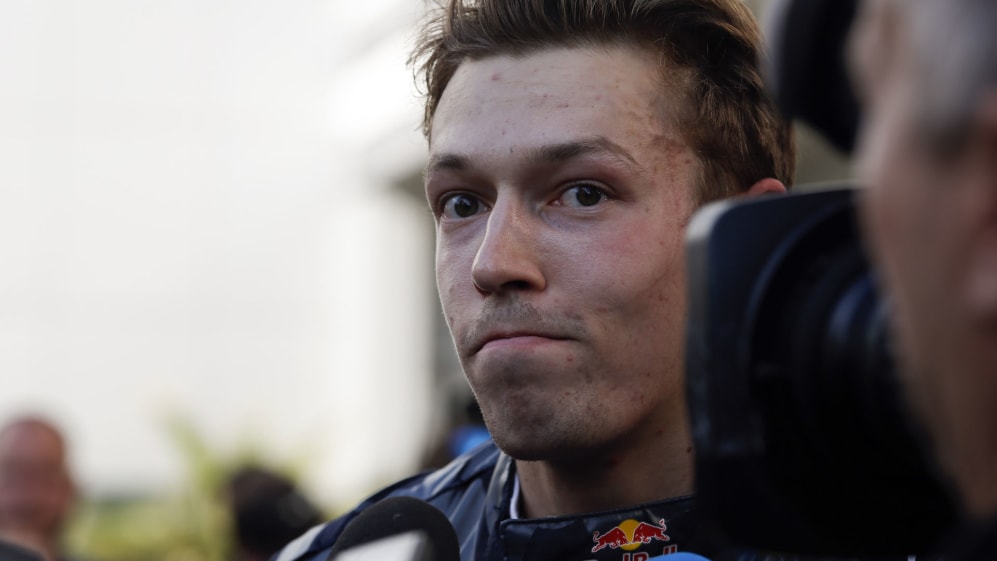 One year on from his infamous collision with Sebastian Vettel, can Russia's Daniil Kvyat turn his home fortunes around this weekend? It's just one of several talking points in Sochi, where Mercedes arrive optimistic that Bahrain testing has helped them unlock the secrets needed to jump back ahead of Ferrari...
Has Bahrain test handed Mercedes the advantage?
Lewis Hamilton was adamant that the post-race test in Bahrain would be crucial in helping Mercedes to get the best out of Pirelli's 2017 tyres – and with compounds and temperatures in Russia expected to favour Ferrari, those two days of testing couldn't have come at a better time for the Silver Arrows.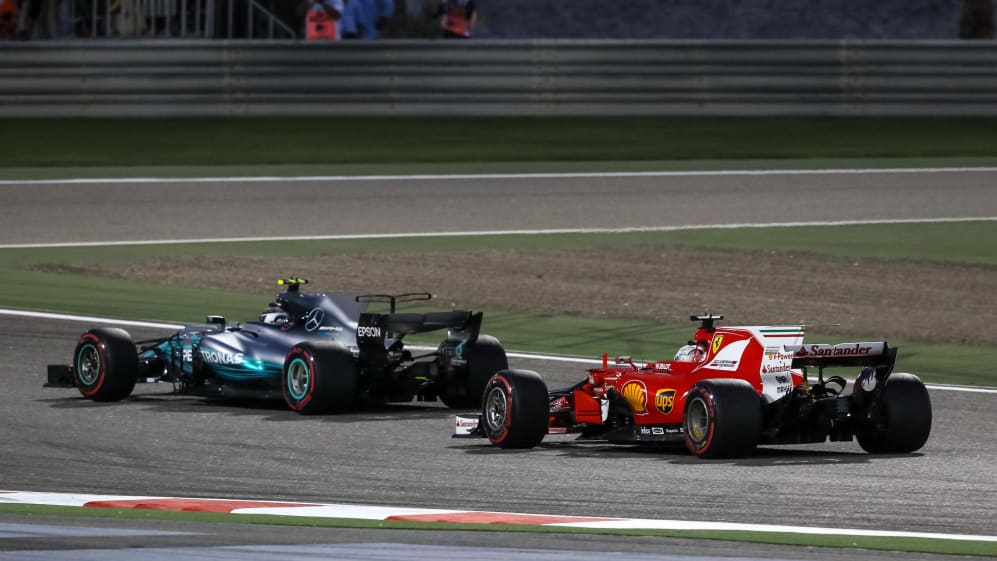 The good news for the team and their fans is that they seemed to make progress. "We came with a specific goal, so it was positive to get on top of that," was Hamilton's assessment. "Our focus was on advancing our understanding of the tyres and also the rear of the car so that we can improve our long runs - particularly during the race and on the supersoft compound."
Team mate Valtteri Bottas was equally enthused, as he and Hamilton ensured Mercedes topped both days in Sakhir. "[Testing] was very good," the Finn reflected. "We did some interesting tests to try and improve both the tyre life and the race pace - we were focusing all-day on the long-run pace, which was a bit of a problem for us on Sunday [in Bahrain] compared to Ferrari…"
Both men are now hopeful that Mercedes' apparent advantage over single-lap runs can be translated across a race distance too – which could prove decisive in the round four of what is shaping up to a very tight 2017 FIA Formula One World Championship…
WATCH: RE-LIVE LAST YEAR'S RACE IN SOCHI
Redemption for Kvyat?
Russia's home hero came unstuck last year in Sochi, unceremoniously punting Vettel out of the race after double contact at the start. That proved the precursor to Red Bull promoting Max Verstappen and placing Kvyat back at Toro Rosso, with Kvyat admitting he was struggling to find his mojo. One year on though, the Russian cuts a very different figure.
"The first thing that comes to my mind when I think about Russia is Sebastian… As in Sebastian Vettel," he joked. "I like to torpedo Sebastian, it's my hobby…Okay, c'mon, you all know I'm joking! Let's get serious now… Maybe the first word that comes to mind should be 'braking' into Turn 1!"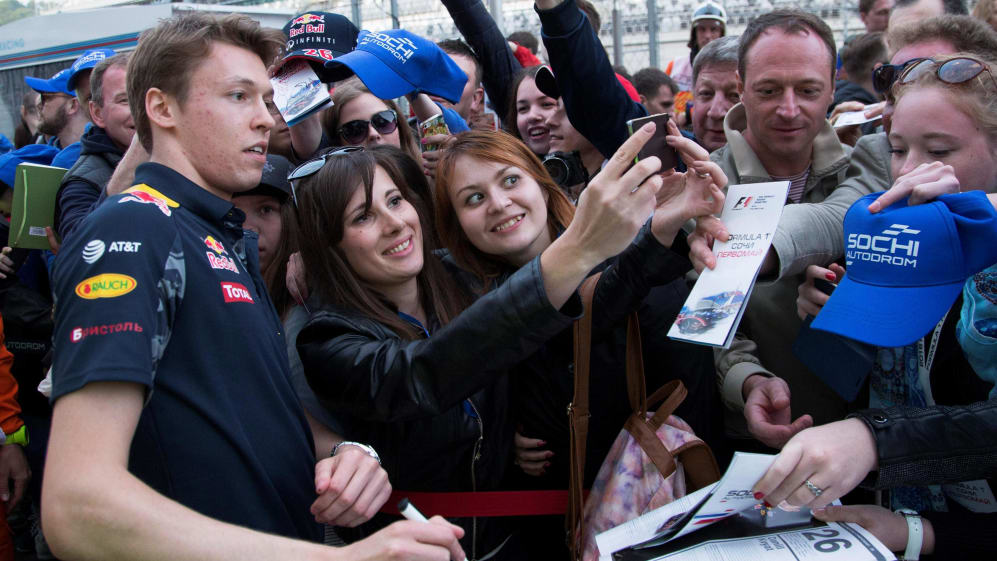 Kvyat's upbeat mood is reflected in his form – he has made Q3 on two occasions this year (in Bahrain he started 11th), and has scored two points.
The attention now turns to Russia, where he cracked the top five in 2015, but has otherwise struggled to make an impression. "Hopefully in my home Grand Prix we can fight for more points, because that's what we need and we have a car that can do it."
Raikkonen desperate for signs of improvement
Kimi Raikkonen is getting impatient for a decent result – even a podium would do, after he's had to watch team mate Sebastian Vettel take two wins and a second for Ferrari from the opening three races.
Thus far the Finn's complaints have centred around understeer and engine response, as he's struggled to get the SF70H working as well as his team mate. It shouldn't be forgotten that Raikkonen turned the tide against Vettel in the latter half of 2016 of course – but thus far the four-time champion has decisively had the upper hand.
Inevitably Raikkonen is under increasing pressure – indeed Ferrari CEO Sergio Marchionne has openly talked about the need for him to up his game.
"We're supposed to get it right straight away, and obviously, we haven't," Raikkonen admitted in Shanghai. "There are a lot of reasons for that, but it didn't help in the last race, not driving the first day. When you're going through some issues, you want to get track time.
"It's just the small things now. In the big picture we are pretty much where we want to be - it's just that we need to fine-tune a few things."
The good news for Raikkonen is that he has previous at Sochi – he was on the podium here last year, and could have been again in 2015 but for a last-lap collision with Bottas.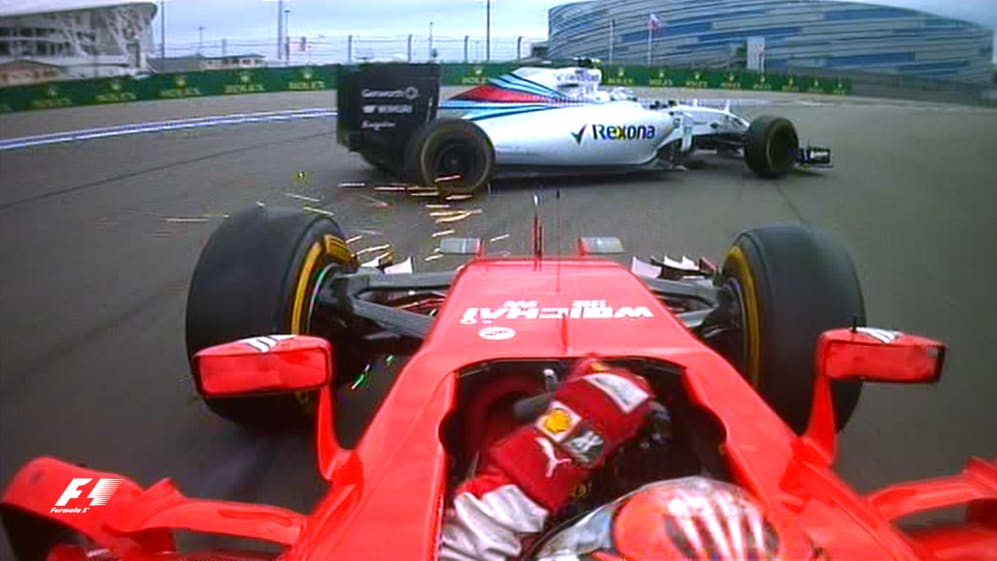 Force India in the midst of best ever run
Finishing with both cars in the points in all three races thus far this season is one reason for force India to be happy. Another is that they are fourth in the world championship for constructors. A third, that they've achieved all of that with a less than fully optimised VJM10.
What's more, the team have now scored points in 15 consecutive races, while Sergio Perez has scored in 13 straight - the best runs the team and driver have ever put together.
Deputy team principal Bob Fernley is determined to continue that form and is confident that this will be their last outing struggling aerodynamically before a big upgrade is due in Barcelona. That will include a new floor, which he is confident will address the problem of inconsistent airflow behaviour that has dogged the car since its introduction.
"I said after Bahrain that I was very proud of my team," Sergio Perez says. "We never gave up and dug deep to recover a great result. It was even more special because we continued our run of races in the points – it's now 13 consecutive races. When we qualified in P18, I thought it would be hard to do it, but we delivered a perfect race and really deserved that result.
"I have good memories from Sochi and our podium in 2015 shows that anything is possible. I think every driver enjoys Turn Four because it's an unusual corner that puts high energies through the car. The rest of the lap is similar to a street circuit. Overtaking has never been easy so there's extra pressure on getting high up the grid in qualifying."
Fernley says the team have identified the cause of their aero problem. "Andy Green and the team have determined that there's a correlation issue, between wind tunnel and track. We knew that in Barcelona testing. The effects were identified, and solutions put in place and it's just a production process and it will hopefully bolt on in Barcelona and we can go toe-to-toe again, as opposed to having to defend.
"But I'm hopeful that we can alleviate the problem this weekend in Sochi, after things we learned in the Bahrain test."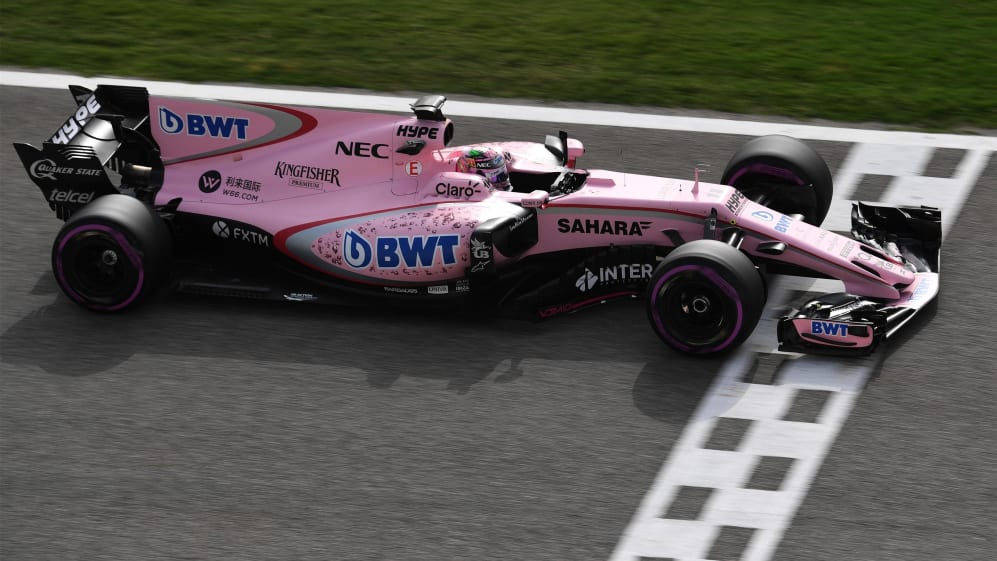 Light at the end of the tunnel for McLaren?
There is an air of quiet hope within McLaren, following events in the Bahrain test which went some way to assuaging harsh memories of engine and MGU-H failures during the race itself.
However, Honda are bringing what they describe as a reliability update to Russia. This will be an interim version of the counter-measures which were introduced successfully enough in the test to enable Stoffel Vandoorne to complete 81 laps and set the day's fourth fastest time.
"The past few races for us have been more unpredictable than we had hoped or imagined," says racing director Eric Boullier. "We haven't yet managed to put together a trouble-free weekend on either side of the garage, which is the first step in order to be able to work on performance. Honda are working hard to find solutions to the MGU-H issue we have been suffering with, and on the McLaren side it's important we make sure all of our operational processes and procedures are bulletproof all the way down the line, so that we can at least see the chequered flag with both cars.
"Following the test, we're working hard on bringing more new parts to Sochi, and chassis-wise we are confident in the development path we are taking and constantly working to find extra performance wherever we can. Both drivers report positively on the feeling inside the car, so it's important we continue to build on this as the season progresses."
Alonso says a positive result for the team would be to finish both cars, after all the recent reliability problems.
"I followed the test in Bahrain and I'm pleased that we were able to secure a lot of valuable data from both the car and the power unit, and I know everyone at McLaren-Honda is working hard to put that to good use to aid our progress as quickly as possible. The season is long, but there isn't much time between races – especially flyaways – for development, so the laps we managed on the final day of the test were a big positive for us and hopefully will be beneficial to us."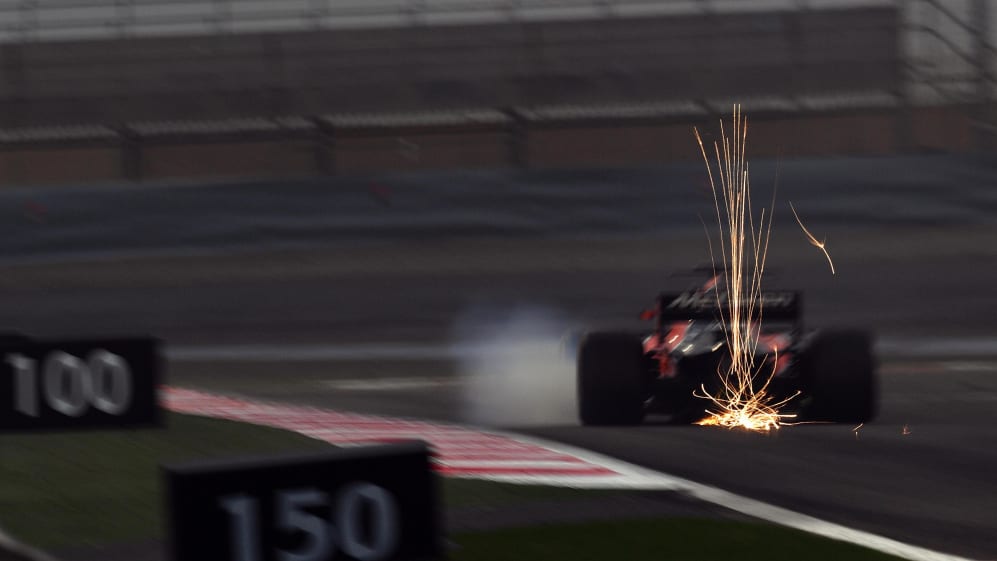 Pirelli go soft
Pirelli are bringing their three softest tyre compounds to Sochi, the P Zero yellow soft, the red supersoft and the purple ultrasoft.
Sochi Autodrom is so smooth that degradation levels are among the lowest seen all season, as it imposes limited demands on tyres. It's the right front that does the most work here. As the weather is usually mild, thermal degradation is usually pretty contained.
Turns 2 and 13 require the heaviest braking, while the final sector places a high premium on traction and braking, not unlike Abu Dhabi. The most demanding corner meanwhile is Turn 3, the multi-apex left-hander.
With very high full-throttle time, the race sees the highest fuel consumption of the year.
The weekend's outlook
Conditions are forecast to be sunny all weekend, with temperatures peaking at 21 degrees Celsius on Friday, 22 for Saturday and 23 for raceday on Sunday.
The 53-lap race gets underway at 1500 local time, or 1200 GMT.