Feature
F1's racing restart – How will events differ and 14 other key questions answered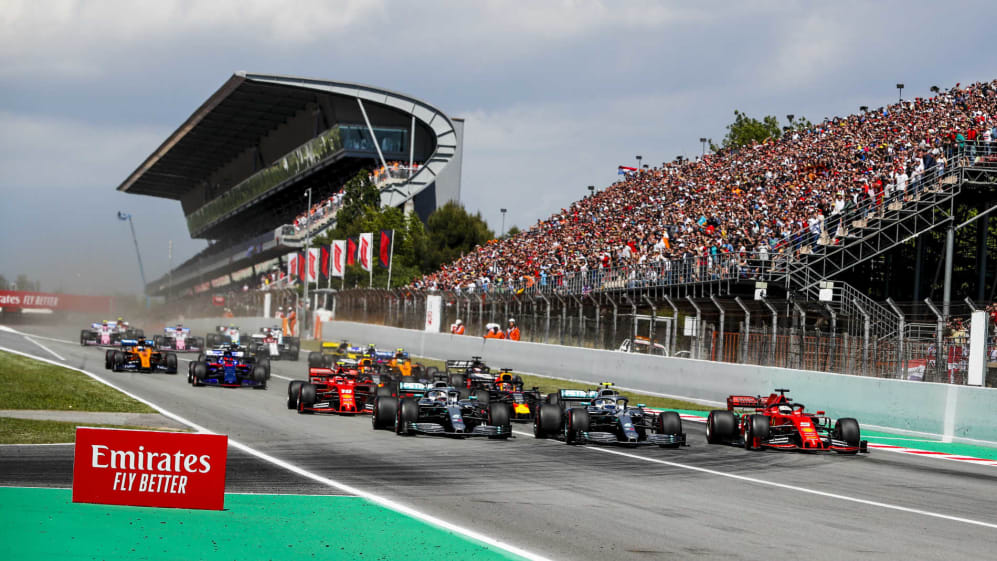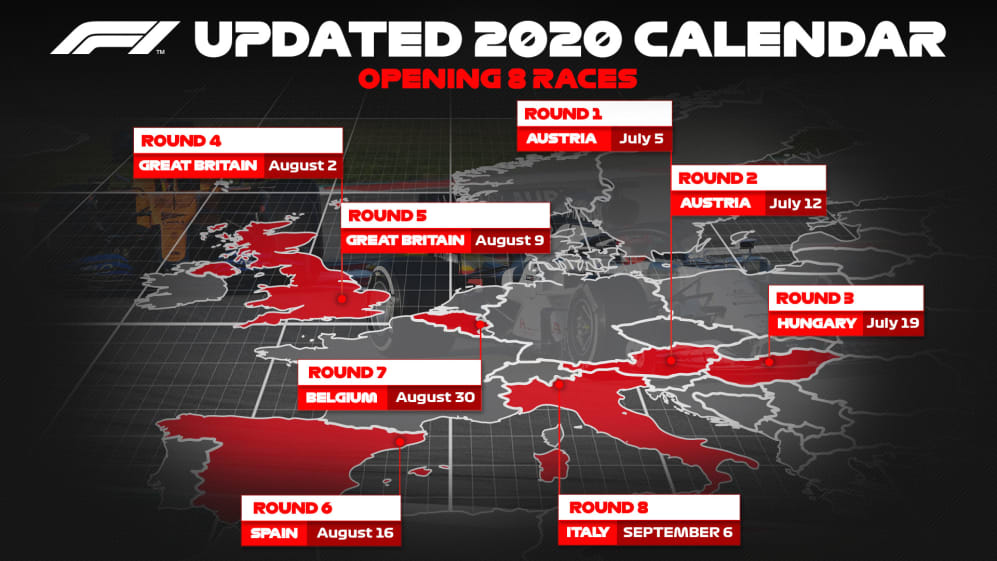 2. What about criticism that it's too soon to be racing again?
While the global situation is fluid, F1 are confident their plans to restart in Europe in July are the right ones. They will not take any risks and we have the best safety, testing, travel and logistics plans and procedures in place to allow us to operate safely.
Millions of people, including governments, around the world are keen to see live TV sport return as it will be a boost morale amongst fans and society. F1 believes the season can be re-started safely alongside other sports.
3. Does everyone support the restart within F1?
Yes. F1's planning has included the FIA, teams, drivers, promoters, all our partners and governments.
They fully support F1's detailed plan and have confidence in all the measures that are being taken for a safe return to the sport we all love.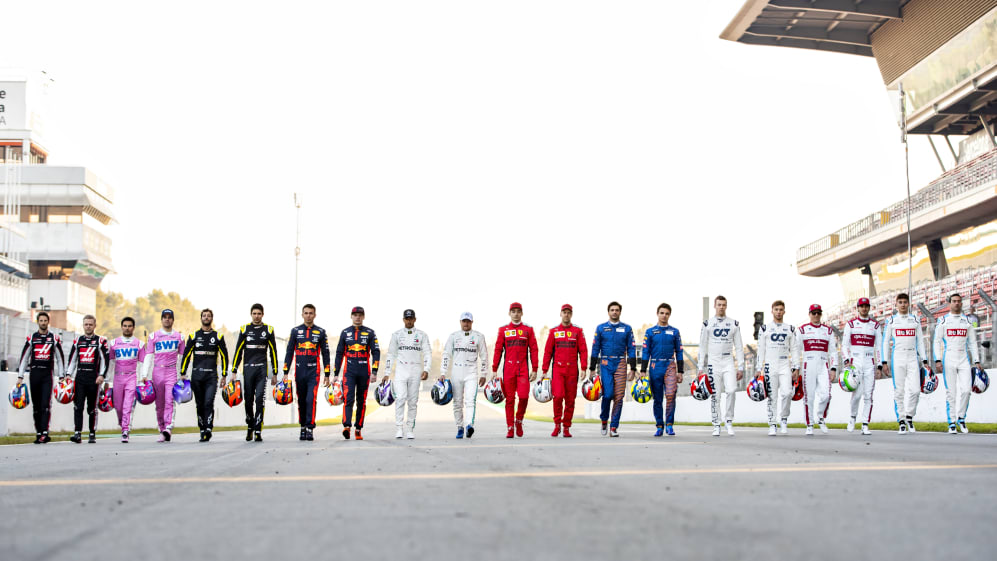 4. Do all the drivers support the restart plan?
Yes. In May, Formula 1 and the FIA provided a detailed briefing for the Grand Prix Drivers Association (GPDA). This meeting was very positive and there was full support and confidence in the plans.
The GPDA, as the lead body for the drivers, has debriefed the drivers about the measures F1 have in place and the drivers support the plans.
5. Do national governments support F1's plans?
F1 has the support of the governments where we will race in Europe – it simply wouldn't be possible to start the season if all parties were not confident in our plans.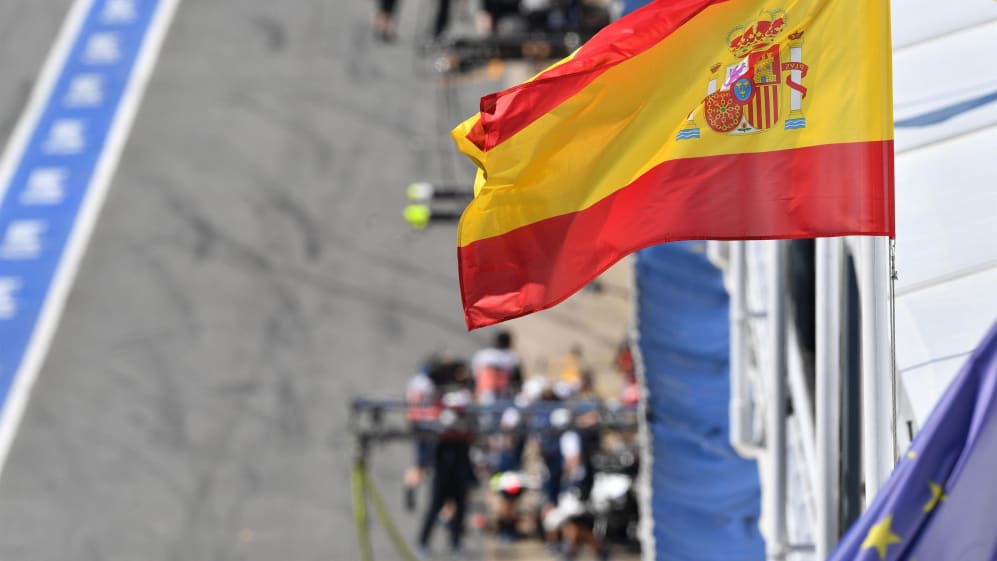 6. Can F1 guarantee everyone's safety?
The measures F1 have set out mean that all personnel at races (including local personnel such as marshals, medical teams and security) will be tested and cleared before a race weekend, with regular testing continuing to take place over the weekend.
This, alongside teams operating in bubbles and following local government guidelines such as social distancing, will ensure F1 minimises contact with the wider local community. F1 also has the capability to provide extra screening and testing if necessary.
READ MORE: 5 steps F1 is taking to ensure racing is as safe as possible when the 2020 season starts
Privately sourced PPE and hygiene materials will need to be provided by the race promoter for local personnel to mitigate any risks, if for example a marshal is required to assist a driver.
Local personnel engaged by the race promoter will be located at specific parts of the circuit for their duties and will be asked to remain at their posts and observe social distancing.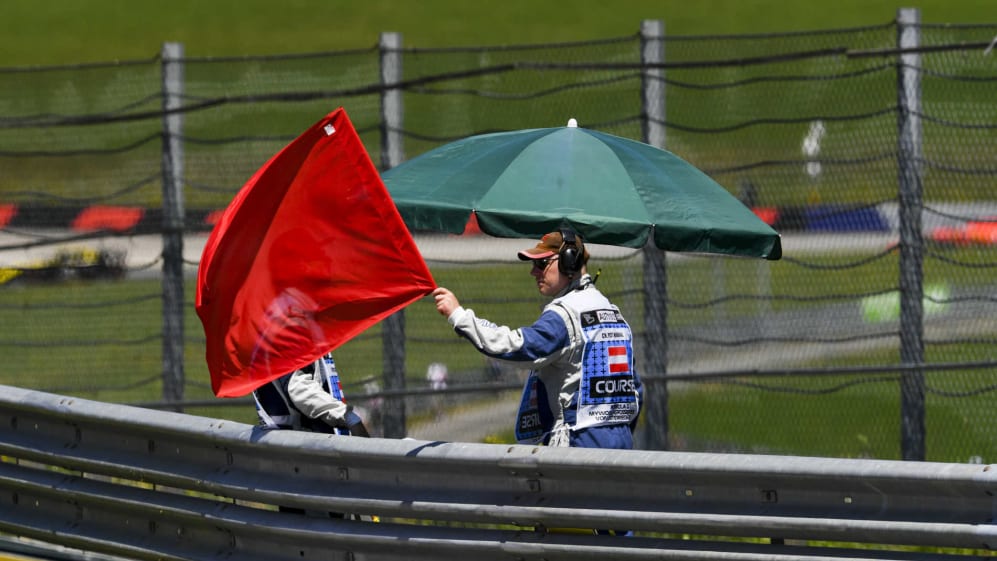 7. How will F1 enforce social distancing?
F1 will follow all local country guidelines and procedures. Teams will isolate from each other and any moving around non-race critical areas such as the paddock will have the 2m social distance implemented.
All procedures and rules will be strictly enforced at race venues as well as for travel and accommodation, with F1 saying breaches of procedures will be dealt with immediately.
8. How will events differ as a spectacle?
With only essential personnel in attendance, the atmosphere will be very different, but the on-track action will be as fierce as always.
With safety the number one priority, there's a need to alter the usual formalities, but the broadcast spectacle will be as interesting and exciting as always. The usual pre and post-race ceremonies will be significantly altered to ensure social distancing is upheld and the tone of the event is right.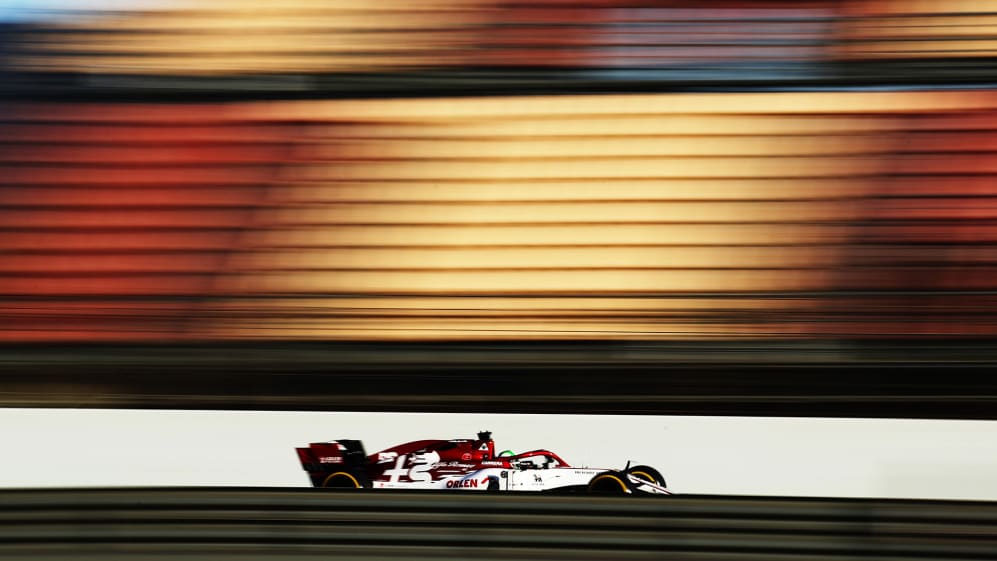 9. What if someone tests positive in the paddock – will the race be cancelled?
F1 has learnt a lot since Australia and procedures and safeguards are now in place to reduce the chances of anyone infected travelling to a race.
New procedures, such as pre-testing, regular testing, screening, sealed travel and social distancing will make this a less likely scenario and F1 are confident their plans will manage this risk. However, there is a robust infection response plan in place, if required, like many other returning sports competitions.
In the event of a positive case F1 are fully confident that the procedures and team segregation will allow swift and effective contact tracing across a small group and rapid testing will be provided to determine the risk of infection and isolate it immediately.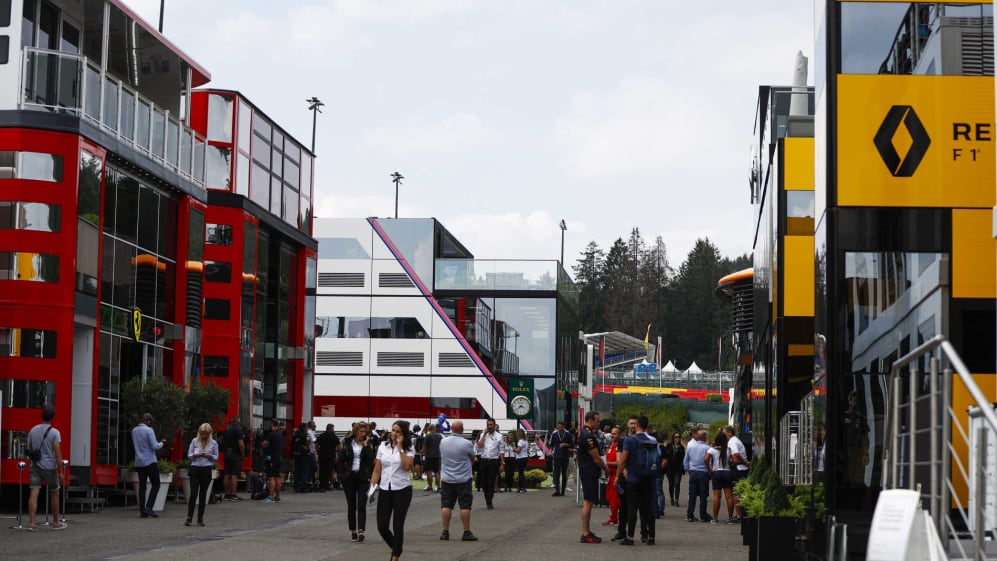 10. What happens if there is a spike in cases at the race destination?
The situation remains fluid around the world and F1 will continue to maintain dialogue with promoters and authorities. If there is a need to adapt the calendar, F1 has the contingencies in place – such as other venues willing to host events – to do so.
11. Why has F1 not just cancelled the season?
F1, the FIA and the teams believe that if it's possible to return to racing safely then they should.
There are thousands of jobs directly and indirectly linked to Formula 1 globally and they believe it is important to support those livelihoods if they can. A cancellation of the season would also put huge pressures on the teams, and F1 wants to ensure they are able to operate.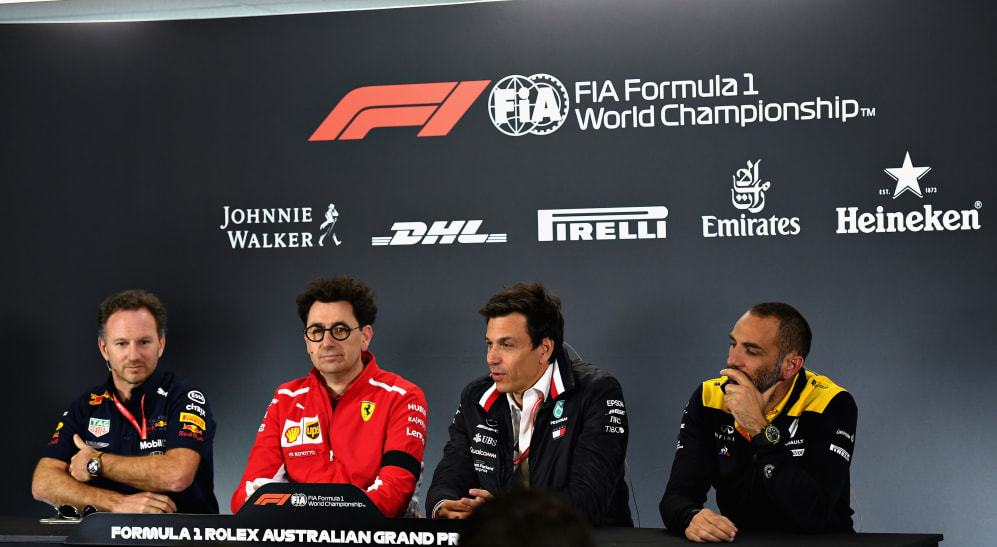 12. Why have iconic races like Monaco disappeared from the calendar this year?
F1 has worked tirelessly with all promoters during this global pandemic. Unfortunately, some of the planned races are not able to go ahead this year.
The reasons for each of those depend on individual circumstances. Monaco, for example, is a street circuit and requires the closing of the city – it became impossible for this to be done outside of the usual weekend when the event takes place.
In other cases timings and weather play a part and it is important to recognise that four months of the 2020 season have been lost and dates have had to move – sometimes it just hasn't been possible to reschedule races.
13. Can F1 really race with fans this year?
It's hoped fans can attend races later in the year if the situation globally permits, but F1 will not take any chances. Instead they will be guided by on the ground information, local authorities and the guiding principle of safety.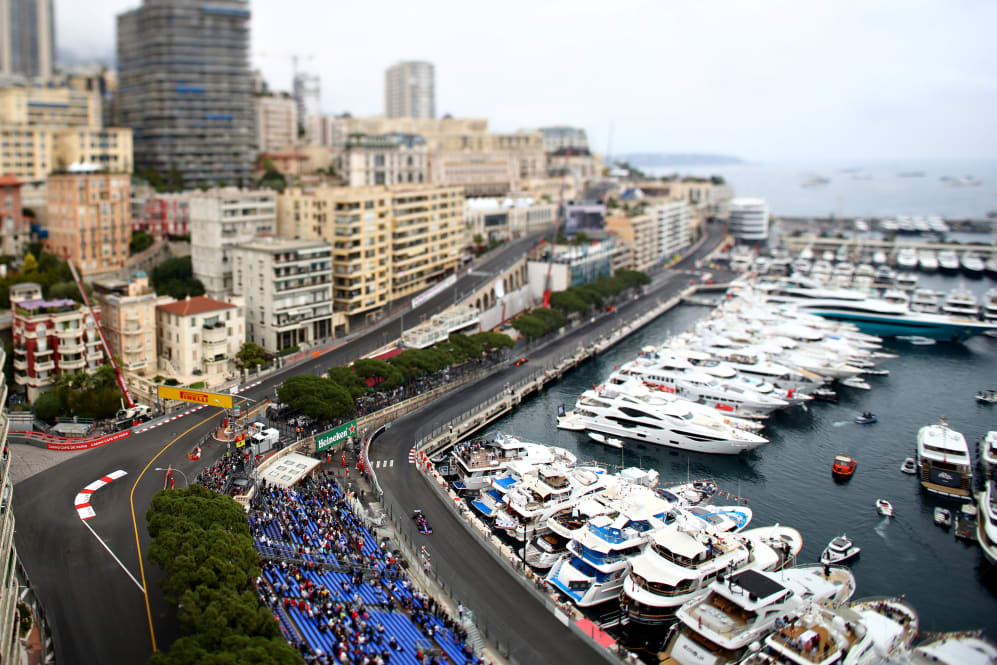 14. How can F1 justify 2,000 staff at a race when other sports need a fraction of this?
Sports have different logistical arrangements. F1 will dramatically reduce the number of people at closed events to ensure safety and social distancing while ensuring races are conducted safely and competitively.
This is how F1's plans compare to a normal open event:
• Zero spectators compared to on average 150,000 spectators over a three-day event
• Zero guests in the F1 Paddock compared to the usual 3,000
• 1,200 essential personnel in total compared to a usual range of 3,000 – 5,000 including 80 personnel per Formula 1 team compared to 130 for usual events
• 60 broadcast personnel compared to the usual 250+, made possible due to F1's plans to operate a remote broadcast operation
15. Will F1 allow some races to be available on Free-To-Air TV?
F1 has existing contracts in place for broadcast and it is right we honour those commitments with our long-term partners.
Silverstone will host two events, with one of those events available live as Free-to-air (FTA) within the UK. Each market situation is different and has comprehensive highlight packages to complement the live broadcast of the races.