Podcast
F2 PODCAST: Mick Schumacher on living up to the family name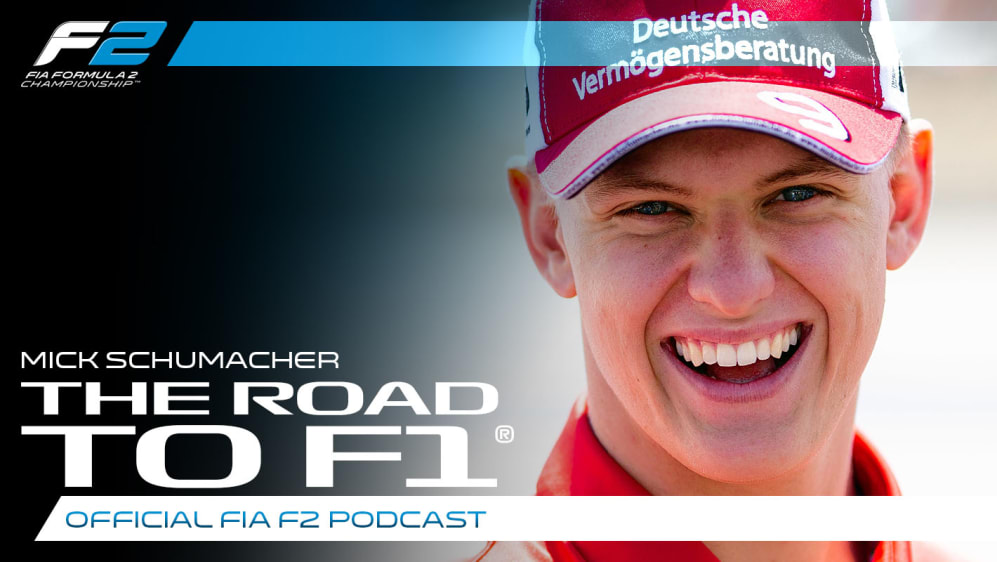 Wednesday's episode of F1's official podcast Beyond The Grid featured a fascinating chat with Ralf Schumacher as he spoke about his F1 career, rivalry with brother Michael and much more. And as a wonderful follow-on to that chat, our sister podcast F2: The Road to F1 has another Schumacher in the hot seat – Michael's son, and Ralf's nephew – Mick...
Looking to get beyond that famous surname, the episode delves into the personality of a racing driver with the weight of the motorsport world on his shoulders. Mick Schumacher is a fiercely competitive and unfalteringly dedicated competitor, whose determination to get to the very top of his craft is intense and captivating.
Currently driving for PREMA Racing, in his debut Formula 2 season, Alex Jacques and Rosanna Tennant give you half an hour with the man with the most famous name in motorsport.
The Ferrari protege discusses his passions away from the track, the part his dog plays in supporting his relentless training regime, and of course, the strong influences of his legendary father, Michael Schumacher, who won seven Formula 1 world titles.
Listen to the full episode via the player below or using your favourite podcast app.
To make sure you never miss an episode, subscribe to F2: The Road To F1 on Apple Podcasts, Spotify, or your favourite podcast app.