Report
F3: Hauger bounces back by dominating Race 3 in Barcelona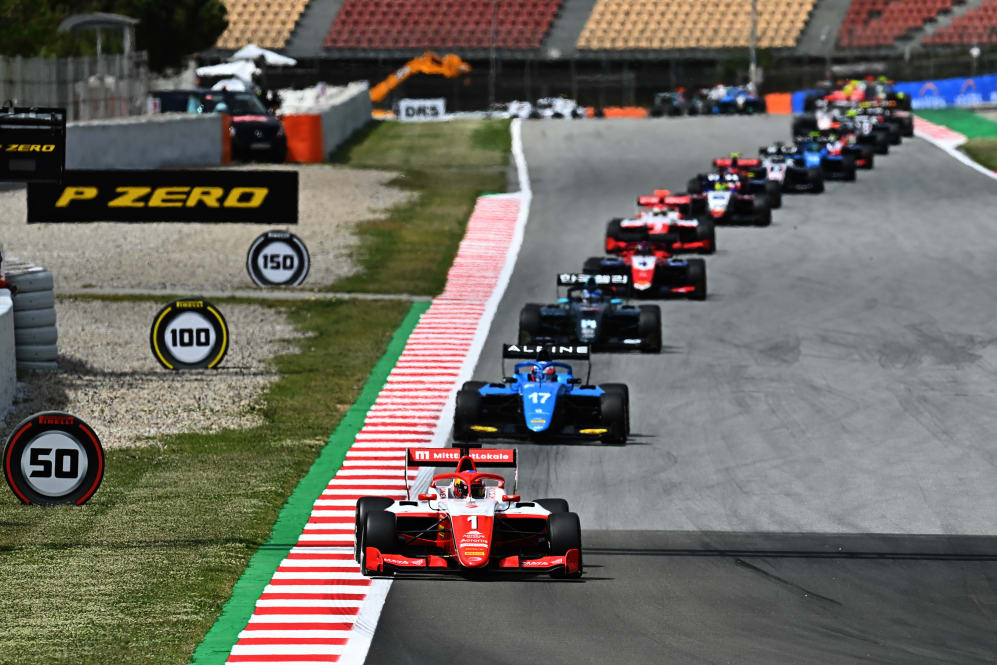 Red Bull junior Dennis Hauger clinched a controlled lights-to-flag win in the third Formula 3 race of the weekend in Barcelona, making amends for a difficult Saturday.
Hauger collided with Matteo Nannini in a battle for the lead in Race 2 yesterday, but the Red Bull Academy driver had a chance to claw points back as he started from P1 in today's mid-day contest – having taken pole by 0.006s in qualifying.
The Norwegian's getaway was sluggish when the lights went out, but he batted off a four-wide challenge through Turn 1 to retain the lead and by the halfway point had amassed a three-second lead.
At one stage, it looked as if Nannini and Hauger would pick up their battle from Race 2, but the HWA RACELAB driver couldn't sustain his pace and dropped behind Trident's Jack Doohan to third.
Doohan couldn't keep in the DRS window of Hauger and ended up 3.700s off the PREMA driver by the chequered flag.
READ MORE: Meet Frederik Vesti, the Mercedes junior eyeing the F3 title – and then F1 glory with the Silver Arrows
Race 2 winner Olli Caldwell finished fourth for PREMA ahead of Victor Martins and Clement Novalak.
After three races in Spain, Hauger leads the Championship by two points over Caldwell and another four over Novalak, while PREMA have a 17-point buffer in the Teams' Championship.