'I definitely needed that one' says Leclerc, after taking first win in three months in Austrian Grand Prix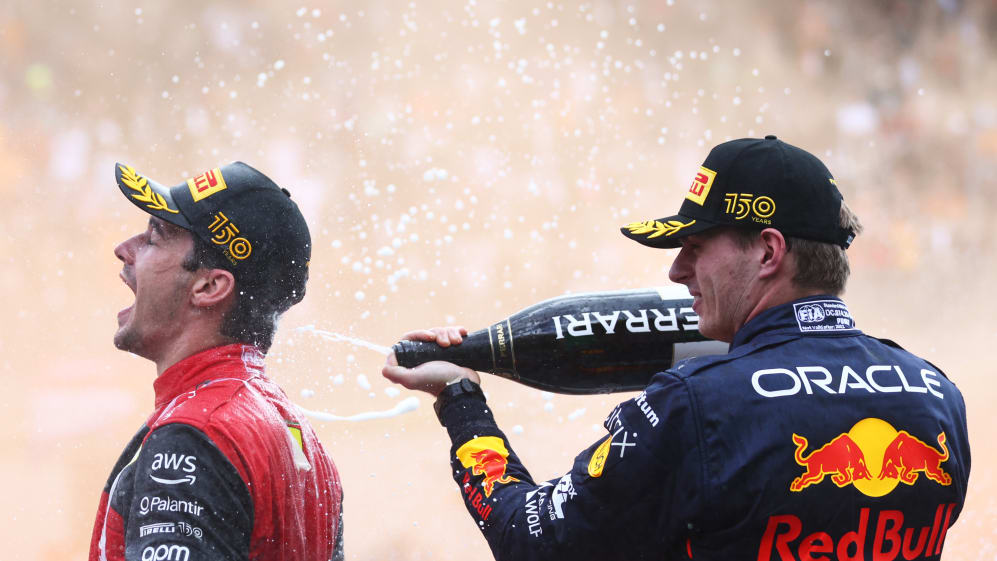 Charles Leclerc had to play second fiddle to Max Verstappen in Saturday's F1 Sprint at the Red Bull Ring. But the Monegasque turned the tables in the Austrian Grand Prix, showing supreme speed – and surviving a technical scare on his Ferrari F1-75 – to bring home his first victory since the Australian Grand Prix in April.
Leclerc started P2 to Verstappen – the grid set by yesterday's Sprint result – but from the off appeared to have demonstrably superior pace to his Dutch rival. That meant he was able to pass the Red Bull driver not once, not twice, but three times on track, Ferrari in a position to go bold with his strategy as Leclerc brought home the fifth win of his career – and his first since Melbourne, following a series of retirements and strategy missteps for the Monegasque.
READ MORE: Leclerc shrugs off late reliability scare to overhaul Verstappen for Austrian Grand Prix victory
"I definitely needed that one!" said Leclerc. "I mean, the last five races have been incredibly difficult for myself but also for the team obviously, and to finally show that we've got the pace in the car and that we can do it is incredible, so we need to push until the end [of the year].
"It was a really good race. The pace was there, at the beginning and we had some good fights with Max."
It wasn't all plain sailing however, as just moments after team mate Carlos Sainz had retired from the race's latter stages with flames licking around the sidepods of his Ferrari, Leclerc reported a throttle issue on his own F1-75 – which forced him to manage the problem before sweeping across the line for his third win of the year.
"The end was incredibly difficult," said Leclerc. "I had this problem with the throttle and it would get stuck at 20% or 30% throttle in the low-speed, so it was very tricky but we managed to make it stick until the end and I'm so, so happy.
DRIVER OF THE DAY: Schumacher's best F1 showing to date gets your vote
"Weirdly it was more or less at the same time [as Sainz retired] so of course I had it in my mind. I knew it was not a problem with the engine because it was really the pedal that was feeling weird, first at pick-up and then at the end it would not come back to zero. But luckily [the car] went until the end of the race."
The cherry on the cake for Leclerc was that, with Red Bull's Sergio Perez retiring from the race after contact with George Russell's Mercedes on Lap 1, Leclerc's 32-point haul from the weekend, compared to Perez's four, moves him back to P2 in the standings, 38 points adrift of Verstappen.