Feature
FACTS AND STATS: Verstappen's 13th season win means he could sprint to Qatar title glory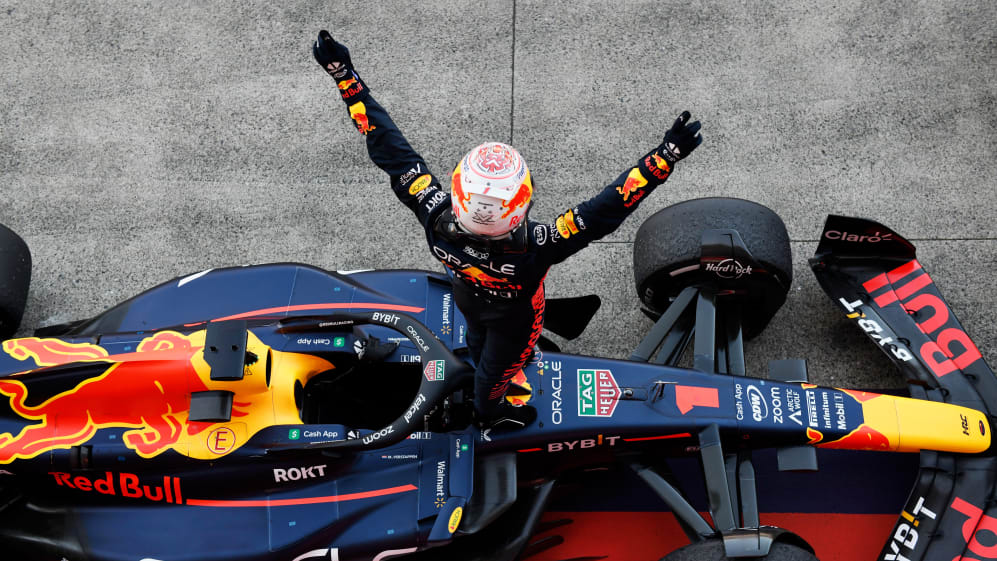 With two cars on the podium, it was McLaren generating plenty of fascinating figures in Japan. But neither Lando Norris nor Oscar Piastri could halt the imperious Max Verstappen, who could now wrap up the 2023 drivers' title in the F1 Sprint at the upcoming Qatar Grand Prix…
• Red Bull clinched their second consecutive constructors' championship, and their sixth overall.
• Today was the 13th consecutive time Verstappen has won when starting from pole position, beating Michael Schumacher's previous record.
REPORT: Verstappen dominates for Japanese GP victory as Red Bull secure back-to-back constructors' titles
• It was Verstappen's 13th win of the season, which is tied for the second-most in any season (with Michael Schumacher in 2004 and Sebastian Vettel in 2013).
• It was Verstappen's 28th win since the start of last season (his win tally in 2022-23 would be ninth on the all-time win list on its own).
• Verstappen had never previously led a lap at Suzuka in the dry.
• Today was Verstappen's 35th consecutive race finish – the second longest streak in F1 history, behind Lewis Hamilton's 48.
READ MORE: 'I'm very proud of everyone' – Verstappen overjoyed as Suzuka win seals constructors' crown for Red Bull
• Verstappen can now win the drivers' championship at the F1 Sprint at the next round in Qatar.
• Verstappen's fastest lap was 1.064s quicker than any other driver's.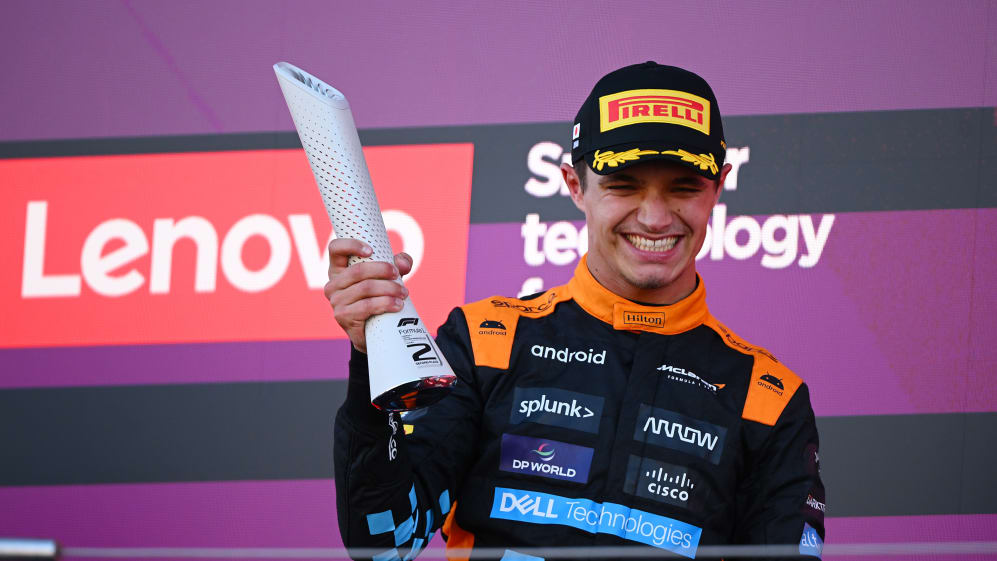 • McLaren's Lando Norris finished second for the fourth time in the last seven races.
• Norris now has 10 career podiums without a win. Only four other drivers have as many podiums without a victory – Nick Heidfeld, Stefan Johansson, Chris Amon and Romain Grosjean.
• McLaren team mate Oscar Piastri, who took P3, is the fifth driver to take a maiden F1 podium at Suzuka after Roberto Moreno, Aguri Suzuki (both 1990), Mika Hakkinen (1993), and Kamui Kobayashi (2012). Only Hakkinen went on to score another podium, but he won the world championship.
DRIVER OF THE DAY: Piastri impresses in Japan with first F1 podium
• Today was only the second time both McLarens have been on the podium since the end of 2014 (Daniel Ricciardo and Lando Norris finished one-two at Monza in 2021).
• Piastri joins Jack Brabham, Tim Schenken, Alan Jones, Mark Webber and Daniel Ricciardo as Australian F1 podium finishers.
• Norris moved ahead of Mercedes' George Russell into seventh in the drivers' championship, his highest position of the year.
• Piastri jumps from 11th to ninth in the drivers' championship (above Lance Stroll and Pierre Gasly.
• Piastri is the first rookie to score a podium finish since Lance Stroll in Azerbaijan in 2017.
• With P4, Ferrari's Charles Leclerc has finished fourth in the last three consecutive races.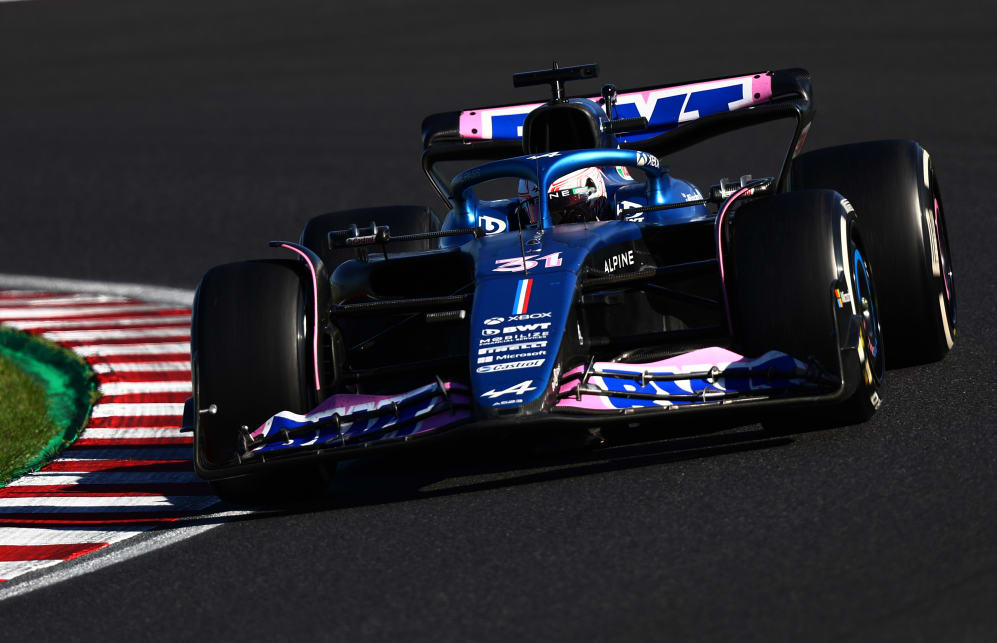 • Lewis Hamilton took P5 for Mercedes – he has always finished in the top five whenever he's reached the chequered flag at Suzuka.
• Hamilton is now only 33 points behind Sergio Perez in the battle for second in the world championship (Red Bull have never finished one-two in the drivers' championship).
• With Esteban Ocon in P9 and Pierre Gasly in P10, both Alpines finished in the points at Suzuka for the second year in a row.
• For Gasly, it was only his second points finish in five Suzuka starts (he finished seventh in 2019).
HIGHLIGHTS: Watch the action from an entertaining race in Japan as Verstappen takes a commanding victory
• At AlphaTauri, Liam Lawson took P11 – he has finished 11th or better at the last three consecutive races.
• Team mate Yuki Tsunoda finished in P12 after not completing a lap in either of the last two races.
• With Nico Hulkenberg in P14 and Kevin Magnussen P15, the Haas cars were the last two classified finishers for the second time in the last three races (it also happened at Monza).
• Williams suffered their first double retirement since Singapore 2022.
• Perez's retirement ended Red Bull's 100 percent finishing record in 2023.