Famin explains Alpine's 'phase two' reshuffle as he stresses changes will have 'no impact' on car development
Alpine's Interim Team Principal, Bruno Famin, has explained why the French outfit opted to make multiple managerial changes half way through the season – as he also discussed the team's upgrade plan for the second half of the year amid the reshuffle.
It has been a mixed bag of results for Alpine in the opening 12 races so far this year as, while Esteban Ocon did score their first podium since the 2021 Qatar Grand Prix in Monaco, they currently sit sixth in the constructors' standings.
MY UNTOLD STORY: Six inspirational people share their amazing journeys to working within Formula 1
This comes months after they finished fourth in the championship and set the expectation of closing the gap to the top three teams. But with McLaren and Aston Martin both leapfrogging them in the standings they have dropped down the pecking order.
This all led to Belgium where it was announced that Team Principal Otmar Szafnauer and long-time Sporting Director Alan Permane would be leaving Alpine – with Pat Fry leaving to join Williams as their Chief Technical Officer.
And explaining the reasons why at Spa-Francorchamps, Famin said: "At Alpine you know we have a fantastic project, brand project, to develop the brand, with new products. It's very ambitious.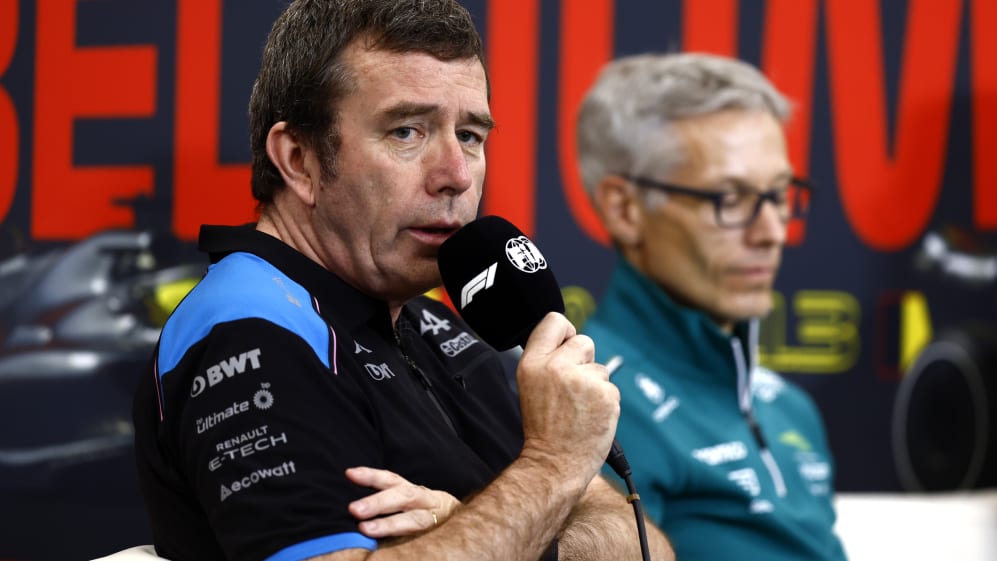 "And it's super fascinating for me, who is a motorsport guy, because the global strategy of Alpine is also based on motorsport programmes and mainly Formula 1, which is the main program. Two weeks ago, the top management decided to go to phase two of the brand project with some changes.
"Not to change the view, but to reinforce the project and to go faster deploying the brand. And then it was logical on the Formula 1 side where midseason it is clear that we are not where we expected to be.
READ MORE: Alpine in 'no hurry' to secure new Team Principal after sweeping management changes
"We also push forward in order to go faster and to have more possibilities, more chance to reach our goals."
Asked how he felt taking up the role as interim Team Principal for the time being, Famin said: "It's a super interesting challenge. What is interesting is the whole challenge.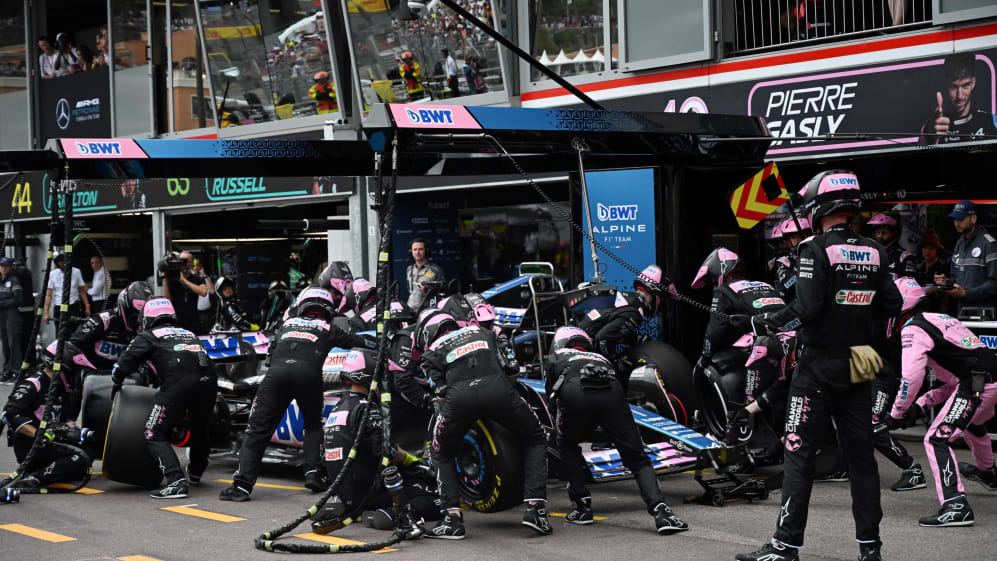 "It's not the role of Team Principal, what is super interesting is the project itself. The project of the brand and making a team which is good even better and even better to fight for the win."
ANALYSIS: Why Szafnauer, Permane and Fry departed Alpine on Friday at Spa – and could Mattia Binotto be part of the rebuilding process?
When questioned on whether the changes would impact the team's development plan going forward into the second half of the year, Famin replied: "There will be no impact at all.
"I think all the people in Enstone and in Viry know perfectly what they have to do. They are focused on improving the car at the level. We keep working on that, there will be no impact."