Fernando Alonso says Alfa Romeo's promotion of Guanyu Zhou is 'good for F1 and China'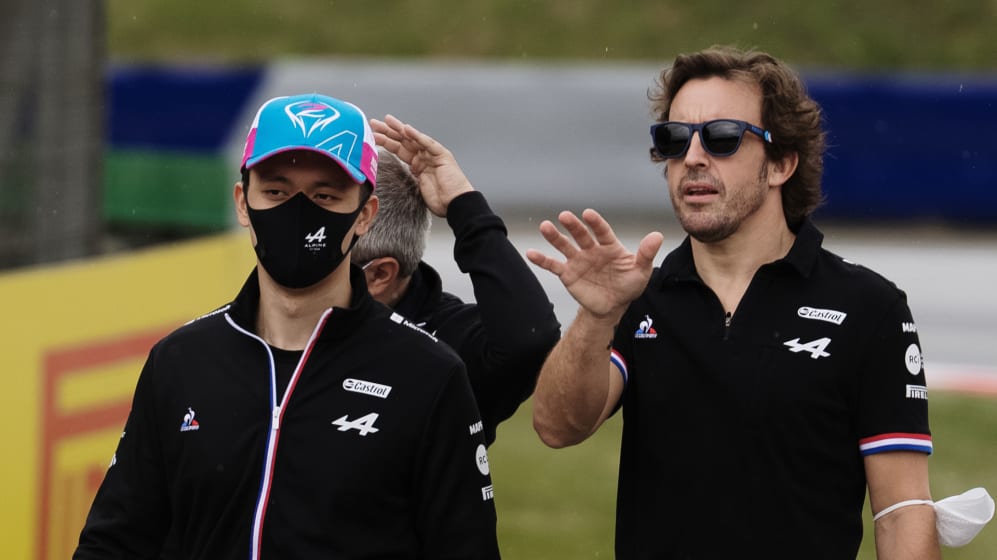 Two-time Formula 1 champion Fernando Alonso has spoken highly of Alfa Romeo's new recruit Guanyu Zhou, and said on Thursday that he's "looking forward to racing with him" in F1 next year.
Current Alpine development driver Zhou will become F1's first full-time driver from China when he joins Alfa Romeo alongside Valtteri Bottas in 2022. The F2 racer previously took over Alonso's car for first practice in Austria this season, leading the Spaniard to say that he executed the session "perfectly".
ANALYSIS: Why Alfa Romeo went for Zhou, how the deal came together – and who else was in contention for the seat
In Qatar, Alonso added: "Yes, yes I'm happy for him, he's a nice kid and we obviously had him in the [Alpine] Academy this year so I had a few days with him in testing. Also last year when I was testing the old Renault on my comeback to the sport, I shared with Zhou a couple of days in Bahrain and Abu Dhabi.
"We have a good relationship, as I said, happy for him with this opportunity."
Zhou's appointment means that current Alfa Romeo driver Antonio Giovinazzi will step out after three full seasons in F1, the Italian having finished every race this year but scored only once – in Monaco.
"In the same way," continued Alonso, "Antonio is stepping out, which is always how it works in this sport but it's good for Formula 1 in general, I think For China, for Zhou.
FORM GUIDE: Who's in the groove as F1 prepares for the inaugural Qatar Grand Prix?
"We are all looking forward to racing with him and welcoming him as best as possible," he concluded.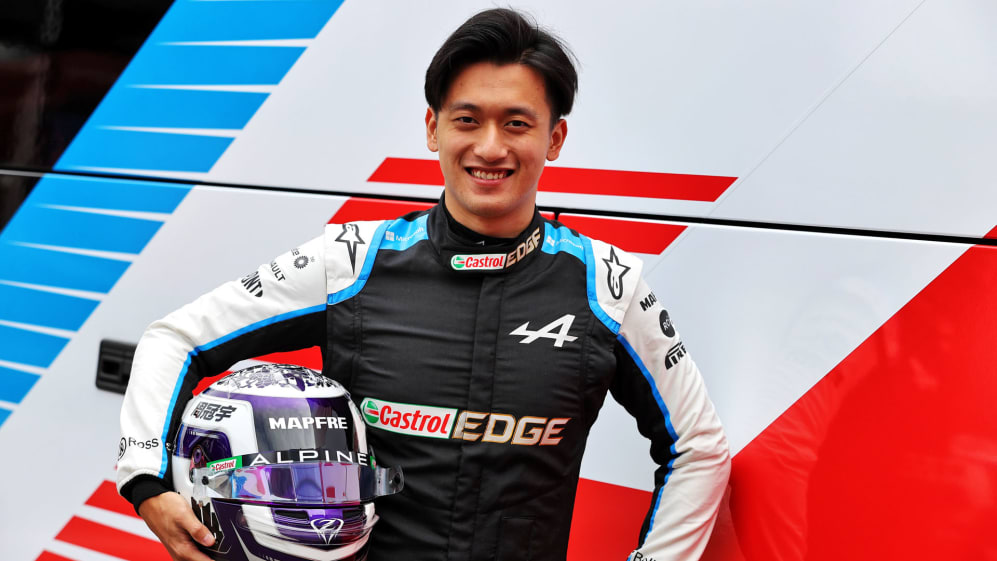 Alonso's team mate Esteban Ocon agreed, as he said: "Congratulations to Zhou. It's fantastic to see him getting to Formula 1, [I've] worked with him obviously quite a bit this year, shared FP1 with him in Austria as well and saw he was developing very fast in the F1 car.
"I don't think it will take him long to get up to speed and I wish him the best."
The Alpine drivers aren't so much focused on Alfa Romeo this weekend in Qatar, but AlphaTauri, with whom they are level on points in the fight for P5 in the constructors' championship.
READ MORE: Brazil was a 'mega team effort' says Ocon as Alpine just keep constructors' lead from AlphaTauri
As for Bottas, the driver who will leave Mercedes and join Alfa Romeo for a new chapter that begins in 2022, he had this to say: "I obviously welcome him [Zhou] to Alfa with me next year, looking forward to working with him. I don't know him that well yet as a person, not sure I've ever properly met him but I've obviously seen him around in F2, he's been there for some years and this year he's done some good races, good results, good consistency so I think second in the championship with some wins so he obviously knows how to drive.
"He's quite young but has had a good few years in single seaters so potential for sure is there, but you know, with any F1 team when you join, you have so many smart people there to guide you help you, me as a team mate trying to help him as well because we need to work well as a team and bring results and points and go in the right direction so yes, I'm looking forward to it."