Feature
ANALYSIS: Why Alfa Romeo went for Zhou, how the deal came together – and who else was in contention for the seat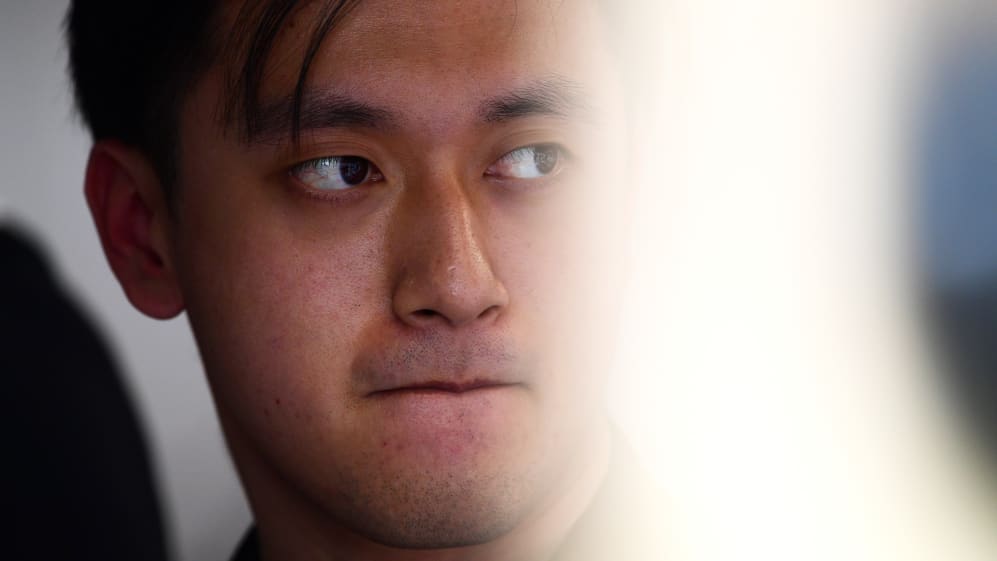 History will be made next season with Guanyu Zhou set to become China's first-ever full-time F1 driver when he lines up alongside 10-time race winner Valtteri Bottas at Alfa Romeo. F1's Senior Writer Lawrence Barretto explains how the deal came together…
READ MORE: Alfa Romeo announce Guanyu Zhou as Valtteri Bottas's team mate for 2022
Vasseur backs a line-up of youth and experience
Before the start of the season, it became clear internally that Alfa Romeo's future driver line-up was set for a shake-up. Kimi Raikkonen, the 2007 F1 world champion, had decided the 2021 campaign would be his last while simultaneously, the Swiss team had decided a new experienced face was needed to guide them forward. It worked out nicely.
Boss Fred Vasseur swooped to recruit his number one choice Valtteri Bottas from Mercedes, the Finn still highly motivated after what will be five seasons with the reigning world champions.
With Bottas' immense experience, Vasseur could focus on the second seat – and as has long been his preference, he wanted to blend youth with proven talent. In recent years, that driver has been from the Ferrari junior driver pool as part of an arrangement with their engine partner, with the Scuderia first placing Charles Leclerc there, then Antonio Giovinazzi. But that changed for this year.
Ferrari no longer control the second Alfa Romeo seat
When Alfa Romeo recommitted as the Sauber-run team's title sponsor on a multi-year deal, albeit with options at the end of each campaign, in July, it became clear Ferrari would no longer have a say in who sat in the second seat.
That helped stamp out speculation Mick Schumacher could take that seat – though I'm told that was never realistic and Ferrari always intended to keep him at Haas for a second season – and left Vasseur in a position to cast a wider net.
The Frenchman has an eye for spotting and blooding young talent, from his time working in junior formulae, and continues to keep abreast of who's hot and who's not in F4, F3 and F2.
F2 championship leader Oscar Piastri was a contender, but I understand he was always an outsider. Theo Pourchaire was considered, too, before it was decided promoting him to F1 for 2022 would be a year too early and he would benefit from completing his apprenticeship on the racing ladder.
READ MORE: Australian F2 racer Oscar Piastri named as Alpine's reserve driver for 2022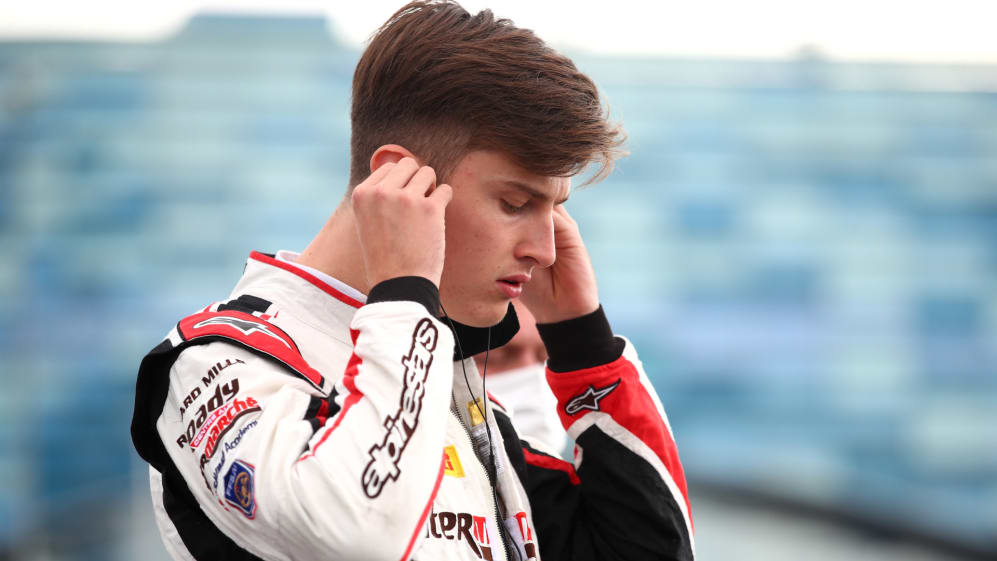 The team were impressed by Callum Ilott's efforts as reserve and the job he did during his FP1 appearances in Portugal and Austria this year, but ultimately, he never figured at the top of their shortlist.
It was then a two-horse race between incumbent Giovinazzi and Zhou, with the latter emerging as favourite in the summer. Vasseur had to decide whether to retain Giovinazzi for consistency into 2022 or go for youth in Zhou.
READ MORE: Alfa Romeo confirm Antonio Giovinazzi will leave the team at the end of the season
They gave Giovinazzi time to prove he deserved a fourth year, the Italian a popular member of the team – but he was unable to put a string of results together that was strong enough. And so Vasseur, together with the team's owners, decided Zhou was the one. It was just the small matter of nailing the contract details.
"We had a very good relationship with Antonio over the last years," said Vasseur. "He did a good job with us. In the end we had to take a decision. We had two good options. It's never easy, but we took the decision to sign Zhou."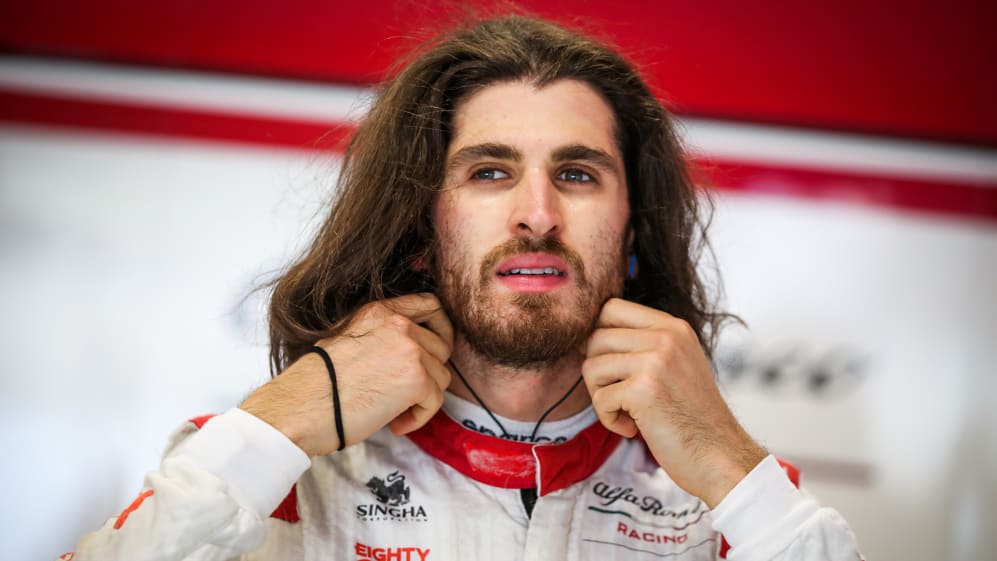 Andretti interest delayed discussions
When American IndyCar team owner Michael Andretti enquired about buying the operation, the owners paused talks with Zhou to listen. They have been open to offers and were aware that should a sale have gone through, Andretti was keen to run IndyCar star Colton Herta in the second seat.
After a few weeks, it became clear a deal would not happen – and that allowed the Zhou talks to restart. Ahead of the Brazilian Grand Prix, it was all done and dusted. Zhou would be China's first full-time F1 driver.
BUXTON: America's Got Talent – but when will we see the country's next F1 star?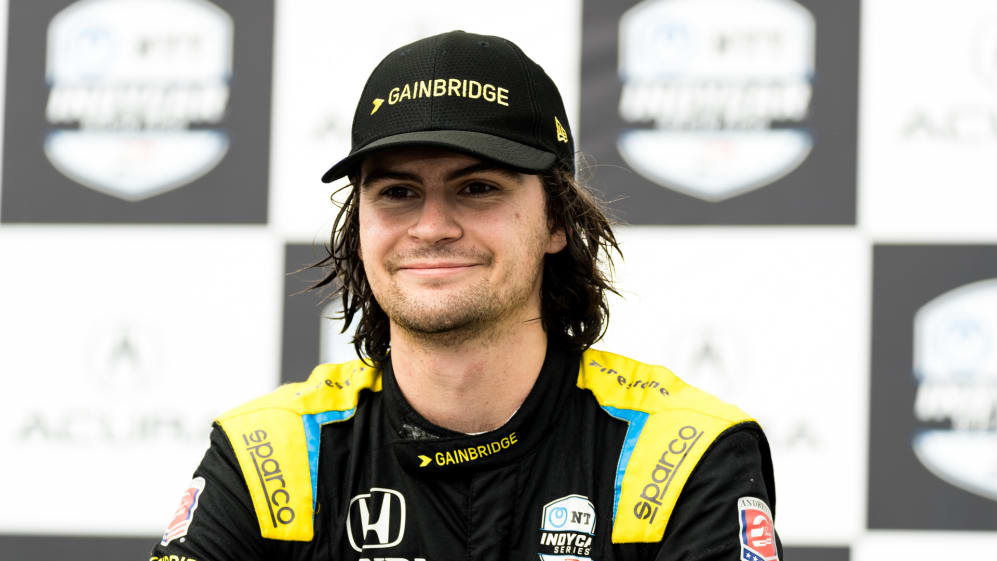 Zhou impressing in F2, has experience with Alpine
Zhou has been on F1's radar for several years now, first with the Ferrari Driver Academy, then with Renault/Alpine, whose programme he joined in 2019. Crucially, it involved substantial time in old-spec F1 machinery, which has allowed him to build-up an impressive amount of mileage for a rookie.
He's also matured through his time in F2, showing increasing maturity and race-craft, and that has yielded his first genuine title challenge this year. With two races to go (in Saudi Arabia and Abu Dhabi), he remains in contention to win the title, 36 points behind championship leader Piastri.
READ MORE: F2 and F3 calendars confirmed for 2022 with biggest-ever seasons for both F1 support championships
He did a solid job with Alpine when he got a chance to drive his hero Fernando Alonso's car in FP1 in Austria earlier this year. The team rated his work ethic, feedback and calm head. He also seamlessly settled into the team. In a perfect world, they would have retained him, but with Ocon signed to a long-term deal that expires at the end of 2024, Alonso contracted till the end of 2022 and no partner teams, Alpine had a logjam.
It's credit to Alpine that they are expected to release the Chinese driver early from his deal – which is understood to expire at the end of this year – to allow Zhou to run for Alfa Romeo at the end-of-season test in Abu Dhabi, following the season finale at Yas Island.
Zhou arrival has commercial upside, too
Zhou, like many drivers on the F1 grid, joins the team with financial support. Insiders say interest in backing Zhou from Chinese companies has grown in the last 18 months as he's improved in F2 and put himself on the F1 map with his enhanced his links with Alpine programme.
As a result it is anticipated that Zhou's arrival in F1 will allow Alfa Romeo – and the wider sport – to gain a commercial upside in that it will entice more Chinese sponsors into the championship over the coming years with sources saying there have already been multiple enquires.
READ MORE: F1 extends Chinese Grand Prix contract to 2025
As Alfa Romeo look to push up to the budget cap limit, additional income would be welcome but Vasseur says Zhou wouldn't be joining the team if he didn't have the talent to get the job done in F1.
"It's great on a sporting performance side and a commercial side," he said. "It's a huge opportunity, for the team and the sport.
"It will be a challenge [for him]. To start in F1 is never easy. We have limited number of test days. But he's talented, he's doing well in F2, he's still in contention for the title with Oscar. I think he has everything to be successful in F1. For the team and even for F1, it's a huge opportunity to have a Chinese driver onboard. I take it as an opportunity for everybody."