Feature
FORM GUIDE: Who's in the groove as F1 prepares for the inaugural Qatar Grand Prix?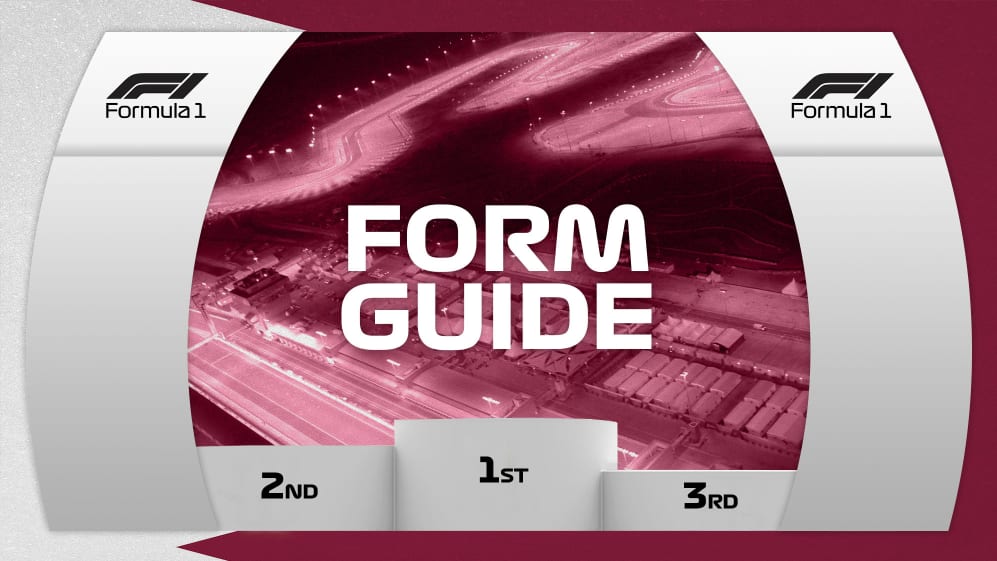 The Losail International Circuit may be familiar to fans of two-wheeled motorsport – but it's uncharted waters for F1. So, as we prepare for the very first Qatar Grand Prix, let's assess the in-form drivers looking to take pole, podiums, points and victory this weekend – while we also check in with how you've been voting on F1 Play, our awesome Grand Prix predictor game.
Vying for pole
So close have the margins been between Mercedes and Red Bull this year that pole could well come down to the team who arrive at the new-to-F1 Losail track the best prepared – assuming another team don't spring a surprise of course, McLaren and Ferrari having also scored poles this year.
Briefly, a bit of a skinny on the track. The Losail International Circuit stands at 5.38km, while tending character-wise towards the fast and the sweeping, given that it was originally opened as a motorcycling venue in 2004. Or as ex-F1 racer Karun Chandhok recently put it, think of Qatar as "a bit like a flat Mugello", the Italian circuit also a popular venue with our two-wheel loving friends.
READ MORE: The performance swing, Lap 48 fallout and a first F1 race at Losail – 5 storylines we're excited about ahead of the Qatar Grand Prix
Downforce levels are on the high side, while teams are readying themselves for an abrasive surface, with sand blown in from the desert also affecting grip levels.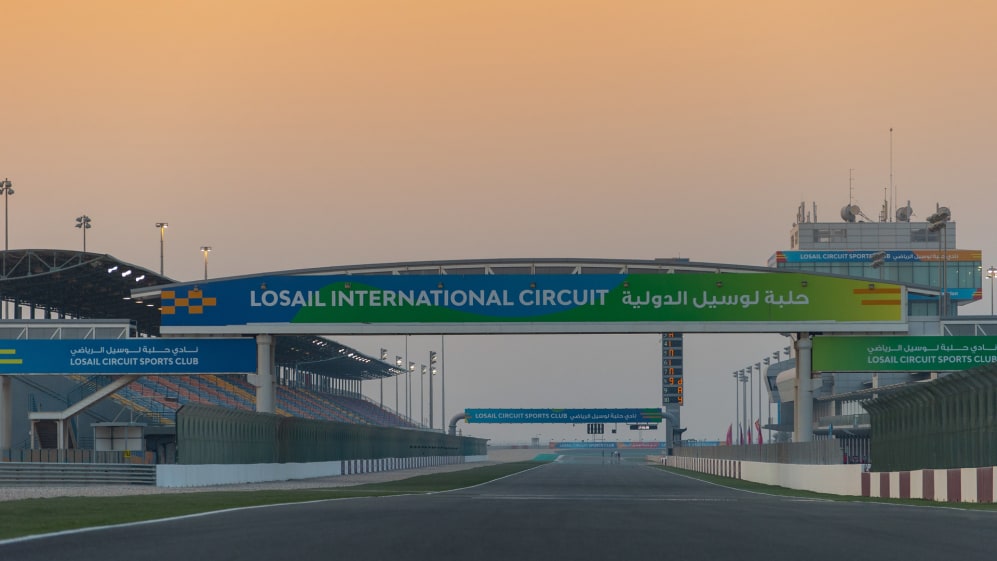 So, that's the track. As for pole, with no data for the teams to rely on, we look to see which team will hit the ground running in Losail. Form-wise, since Italy, it's Mercedes who have clearly had the upper hand in qualifying, the team fastest four times out of six (counting the Friday qualifying session from the Sprint weekends, although they finished first in both Sprints too).
PALMER: Has Verstappen and Hamilton's Interlagos battle redefined the rules of engagement?
Max Verstappen has only been fastest at Austin in that time, while Lewis Hamilton and Valtteri Bottas have been fastest twice each – Bottas in agonisingly good nick currently, now that his departure from Mercedes is assured. Hamilton, meanwhile, has got his one-race fresh engine to power him too this weekend if he so desires – although are Mercedes still worried about power unit gremlins with three rounds to go?
FAN VIEW: That change of engine appeared to work wonders for Lewis Hamilton at Interlagos – he used it brilliantly to win from P10 on the grid in Brazil. Not surprisingly, F1 Play gamers believe he'll be the fastest man over a single lap in Qatar this weekend too – he has a significant voting advantage over Max Verstappen.
In the mix for victory
Had Verstappen shown the kind of dominant Brazilian Grand Prix performance from two years ago last weekend and taken his third straight victory after the USA and Mexico, we'd doubtless be arriving in Qatar making sage assertions about how he was now on the home straight towards his first title.
But Verstappen and Red Bull were comprehensively beaten by Mercedes at Interlagos, giving a fascinating complexion to the final three races of 2021. In fact, in the last five races, Mercedes have won three times to Verstappen and Red Bull's two…
TECH TUESDAY: Was Hamilton's Sao Paulo stampede all down to that new Mercedes engine?
Once again, then, assuming both Red Bull and Mercedes have two cars each operating at the front of the pack on race day, we can expect another ding-dong between Hamilton and Verstappen, with Bottas and Sergio Perez clearly both now in supporting roles to aid their team mates' championship hopes.
And if Hamilton and Verstappen's battle is anything like their fight the last time we raced in the Middle East, in Bahrain back at the very start of the season, that will do us very nicely indeed.
FAN VIEW: Much closer in this category, with F1 Play gamers clearly liking Verstappen and Red Bull over full race distance. In fact, the voting is literally neck and neck with the young Dutchman having a very slight edge as we head deeper into race week in the Middle East. It is of course a two-horse race between the two title rivals.
Podium outsiders
Behind Red Bull and Mercedes' four drivers, who else is knocking on the door of podium success this weekend?
Well, it won't surprise you to see the Ferrari and McLaren drivers in that category. Ferrari have come on strong these past few races, turning a 17.5-point deficit after Russia into a 31.5-point advantage after Brazil over their British rivals. It's quite the turnaround, with one of Charles Leclerc or Carlos Sainz having finished in the top five in the past seven races.
READ MORE: Ferrari pull clear of P3 rivals McLaren, as Sainz and Norris tangle in Brazil
But is there some cause for hope for McLaren? Perhaps. The team have always tended to outperform Ferrari in faster corners this year, while Ferrari have had the upper hand in slower, twistier sections – Lando Norris recently commenting on how well the SF21 had operated in Mexico's Foro Sol stadium section.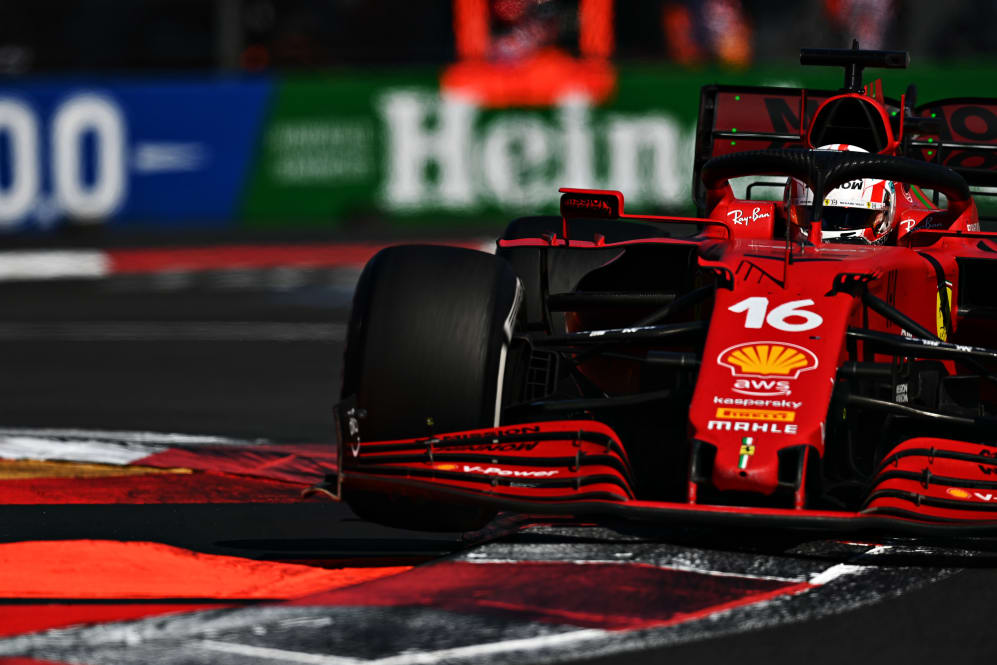 That could mean Losail's character, on paper at least, suits McLaren better than Ferrari. But since the Scuderia's engine upgrade in Russia, they do look to have moved half a step clear of their rivals.
F1 NATION: Mercedes engineer Andrew Shovlin helps unpack how Hamilton won the Sao Paulo GP
As for anyone else, not since George Russell's shock P2 in Belgium has another team outside those four stood on the podium, so it would mark a shock if anyone was to manage it this weekend – with the weather unlikely to provide the opportunity for any major upsets either.
FAN VIEW: Ferrari have been incredibly consistent in recent races, and Charles Leclerc and Carlos Sainz are unsurprisingly heading the F1 Play voting to crash the podium party this time. McLaren's Lando Norris is also coming in for some support. They are all big odds to beat a Red Bull or Mercedes though.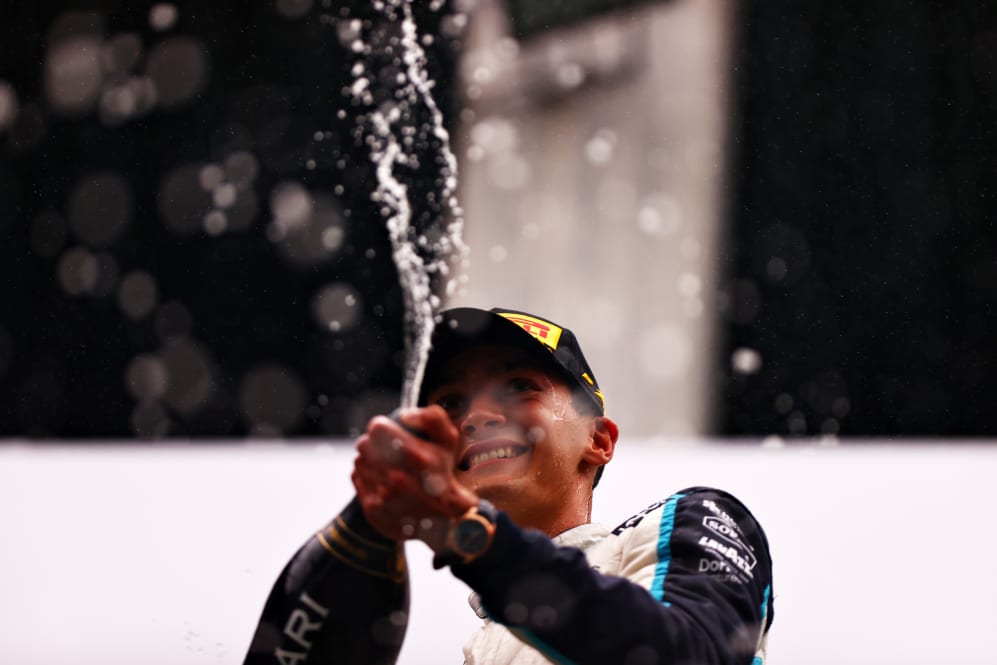 Points potential
Sainz's uber consistent form recently means he's currently on the longest streak of Grand Prix points with 12, ahead of Norris and Perez tied on seven apiece. Verstappen technically has the longest streak of all with 13, but that's only by dint of his Sprint points in Italy.
Behind Red Bull, Mercedes, Ferrari and McLaren, there's been a moveable feast of teams rounding out the bottom of the top 10 in recent races, AlphaTauri, Alfa Romeo, Alpine and Aston Martin the squads most likely to nick the final handful of points at the moment.
ANALYSIS: Why Alfa Romeo went for Zhou, how the deal came together – and who else was in contention for the seat
After their sensational run of form post-Hungary, Williams have now not scored a point since George Russell's P10 in Russia back in September. However, that's at least better than down at Haas, where Mick Schumacher and Nikita Mazepin need something of a miracle result in the final three Grands Prix not to end the year point-less – Schumacher's P12 from Hungary still standing as the closest they've come to the top 10 this year.
FAN VIEW: The Alpines of Fernando Alonso and Esteban Ocon are popular here on F1 Play, although Sebastian Vettel of Aston Martin is currently outstripping them both by some margin. There is good support also for Daniel Ricciardo of McLaren and Pierre Gasly of AlphaTauri.