Ferrari boss Binotto set for talks with Schumacher over his F1 future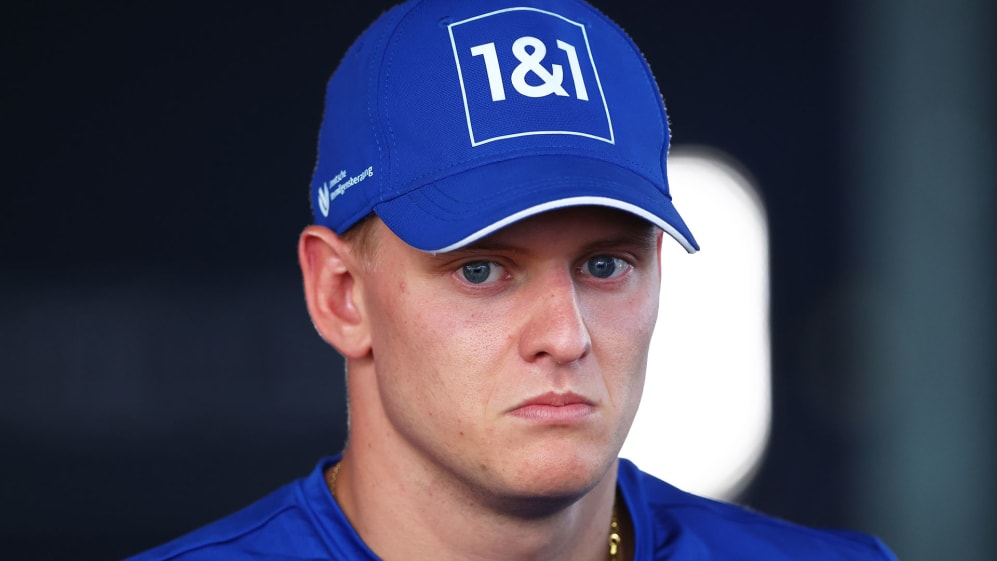 Ferrari team boss Mattia Binotto has provided an update on Mick Schumacher's Formula 1 future, explaining that he will check in with the German during the closing stages of the 2022 season and settle on a path forward.
Schumacher, 23, is contesting his second F1 campaign with Haas – who use power units, gearboxes and other components supplied by Ferrari – and is 15th in the championship standings on 12 points – 10 behind team mate Kevin Magnussen.
Amid speculation over Schumacher's spot in the Ferrari Driver Academy, and his F1 future as a whole thanks to a flurry of driver changes for 2023, Binotto made it clear that the situation will be addressed across the final six rounds of the season.
READ MORE: Schumacher happy with 'strong recovery' drive to P12 in Monza as Magnussen laments early damage
"With Mick, as we said at the start of the season, it's important for him this season to improve. We will in a few races sit down with him, make a balance of the season, and we'll do that as well together with Haas and decide his best future," Binotto explained.
As for the wider value of the Scuderia's dedicated Driver Academy, he said: "[It's] a very important pillar of our team. We are investing a lot in it and we'll continue investing a lot. The reason for that is that we believe it's important to develop the best talent and look for the future to try to find the best talent for the red car."
Another driver on Ferrari's books is 2019 Formula 3 champion and 2021 Formula 2 runner-up Robert Shwartzman – the 23-year-old set to make his F1 weekend debut with an FP1 appearance for the team at the United States Grand Prix.
Discussing Shwartzman's future prospects, Binotto commented: "There are drivers that maybe are great in F3 [and] F2, and then are not good enough in F1. I think Robert is one of the opposites. He has been great certainly in F3 [and] F2, but he's very, very strong in F1 [during his test and simulator outings], so it's a shame for him not having any seat at the moment.
READ MORE: Ferrari to field Robert Shwartzman in FP1 at Austin
"This season, he has worked a lot [in] the simulator, he has worked a lot helping our team in developing the current car. I think as a driver he has improved, he has developed his own skills, and today he's a lot more mature, even [compared] to a year ago.
"I think he's a driver that would deserve a seat [in F1]. We know it's very difficult right now in this situation, but hopefully in the future that may happen."