Ferrari Driver Academy announce 2023 line-up as Arthur Leclerc and Oliver Bearman graduate to F2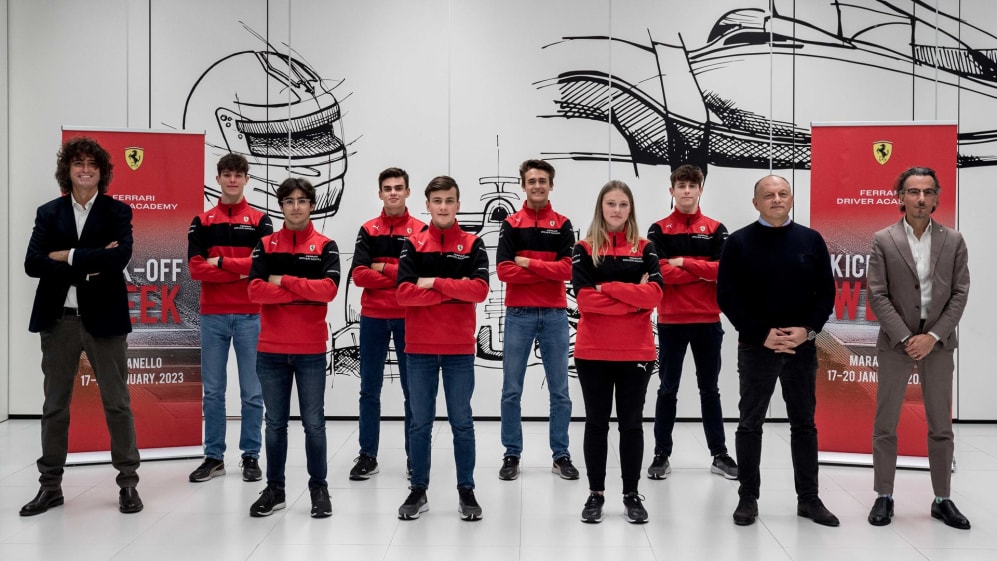 The Ferrari Driver Academy (FDA) have announced the eight drivers that will compose their line-up for 2023, including two new appointments.
Arthur Leclerc and Oliver Bearman continue with Ferrari's junior programme, as the pair prepare to make their respective FIA F2 debuts.
READ MORE: Sainz looking to return to 'Consistent Carlos' in 2023 – but says Ferrari will need to be 'perfect' to compete for championship
Also continuing with the FDA are Dino Beganovic, who steps up to FIA F3 this year, plus European Formula Regional drivers Rafael Camara and Maya Weug – the first woman to join the Academy – and F4 driver James Wharton.
Ferrari's new-for-2023 intake comprises FDA Scouting World Finals winner Tuukka Taponen and 2022 FIA Girls on Track Rising Stars winner Aurelia Nobels, who will both race in Formula 4 this season.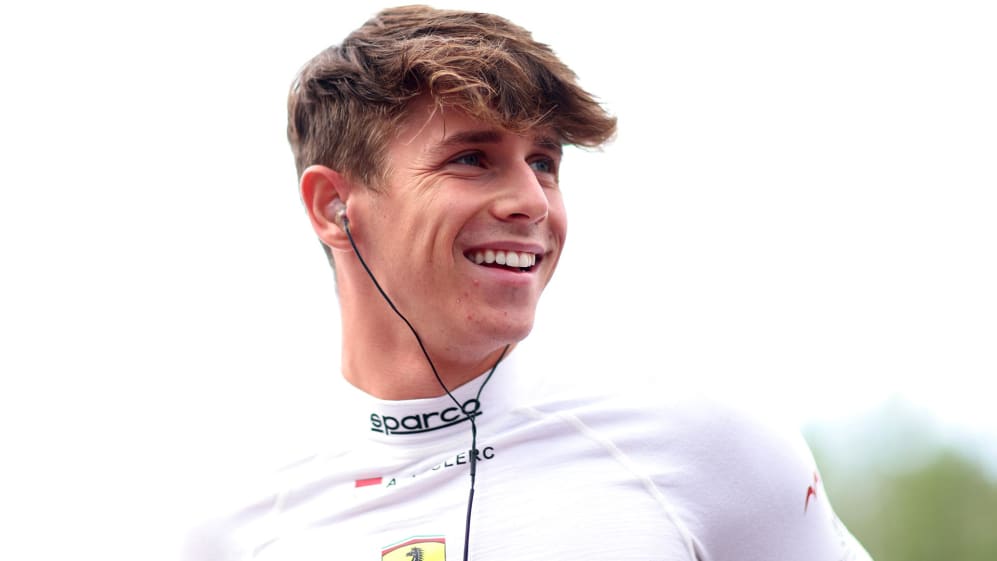 "The start of a new academic year is always a very special moment. It's good to meet up again with our existing students and even more special to open the doors to our new ones. It's going to be a particularly demanding season because seven of the eight of them will be rookies in their category and so they face an even tougher challenge," said FDA head Marco Matassa.
READ MORE: Giovinazzi to race for Ferrari in World Endurance Championship alongside F1 reserve duties in 2023
"In 2022, we were back winning titles again and, for our part, we are ready to do our utmost, investing even more in terms of the facilities and personnel that we will put at the disposal of our youngsters, to help and support them in obtaining the results of which we know they are capable.
"A special welcome goes to our newcomers, Aurelia Nobels and Tuukka Taponen, the latest graduates of our scouting programme. Aurelia joins the FDA from the programme we run with the FIA, which has already proved successful with Maya Weug, while Tuukka was the most outstanding of the youngsters who came to Maranello for the third edition of the FDA Scouting World Finals, where all those taking part were of a very high standard.
"We are looking forward to starting work with them and the other students in the hope that we have a successful year together."