Ferrari drivers encouraged by Friday pace despite 'back to reality' performance at Le Castellet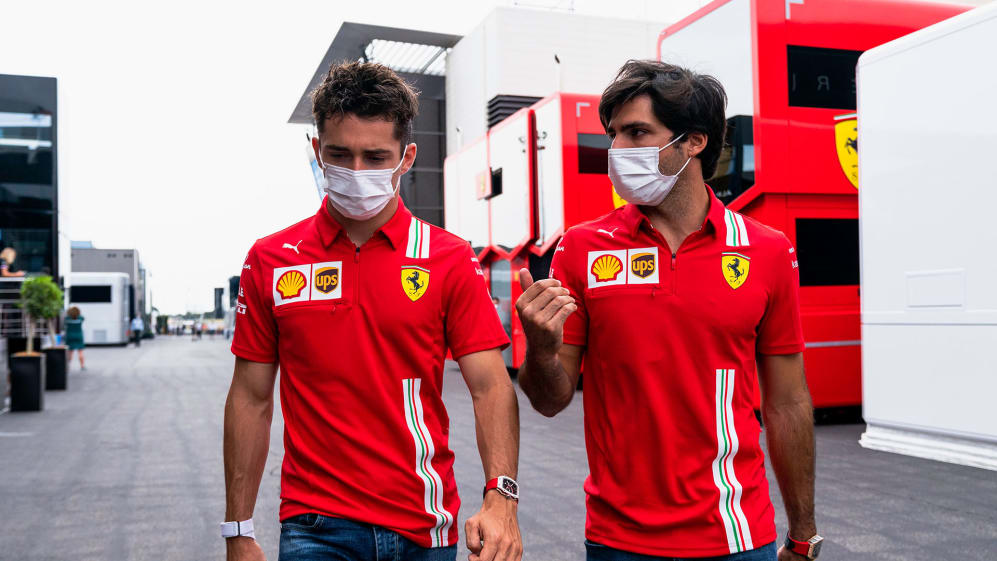 Having taken pole positions in both Monaco and Baku, you could understand Ferrari being a little underwhelmed to not manage higher than P5 in Friday practice for the French Grand Prix weekend. But despite that, Charles Leclerc and Carlos Sainz said there was plenty of positives for them to take from their first day of running at the Circuit Paul Ricard.
A return to a conventional circuit after two street races looked to have scuppered Ferrari's recently-found gains, as Leclerc finished FP1 in France in P11, while a spin for Sainz left him P16. But things improved in the afternoon session, as Leclerc claimed P5 in Free Practice 2 – behind Alpine's Fernando Alonso – as Sainz managed P8.
FP2: Verstappen tops second practice at Paul Ricard, just 0.008s quicker than Bottas
"The feeling with the car has been actually decent," said Sainz after his day. "The problem is that we know that coming into this layout, this kind of track, we were not going to be as good as in Baku or Monaco. So we're a bit back to reality, but at the same time, pleased to see that the car balance is not too far away."
Despite finishing FP2 three places higher than his team mate, meanwhile, Leclerc seemed slightly less enthused by his own car's performance, telling the media: "Overall with the car balance, it's been a very difficult day for everyone I think. The wind is very, very strong so it makes it quite tricky to drive. But it's like this for everyone, so we just need to try and find a way around it.
READ MORE: Ferrari have stopped development on current car with focus now 'all on 2022', reveals Mekies
"I think in FP2 it was a little bit better," added Leclerc, who claimed those pole positions for Ferrari in Monaco and Baku. "But let's say it's say that it's just more in line with what we expected here. I think Baku and Monaco were two weekends that were much better than what we expected and now we are a bit more in line with what we expected.
"There's still quite a bit of work to do, but we did quite a nice recovery from FP1, the car felt quite a bit better, so I'm happy with this."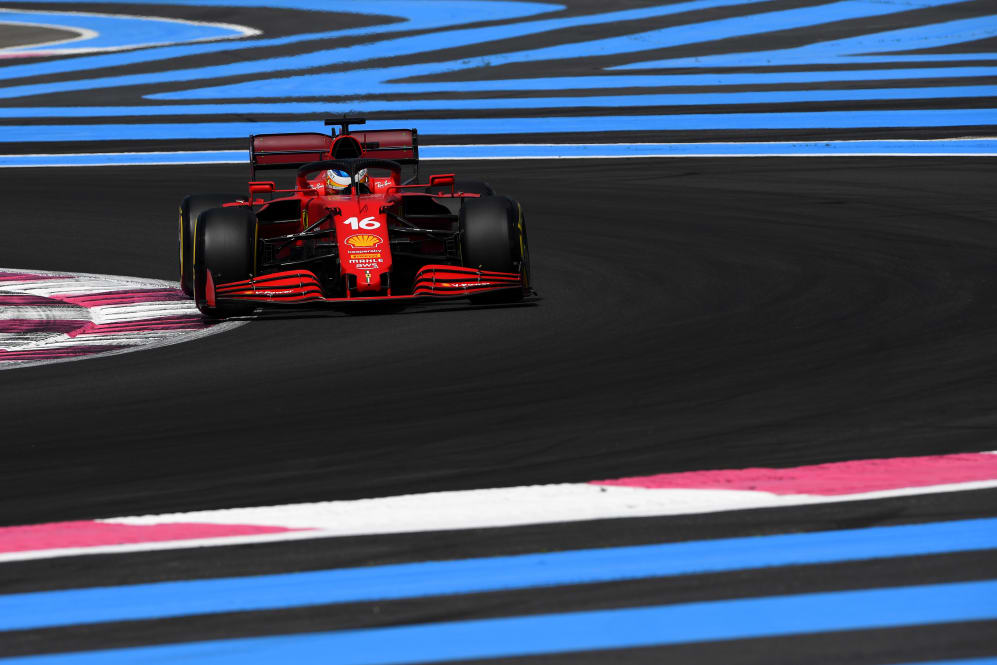 It looks, once again, to be a tight fight in the midfield, with just 0.529s separating Leclerc in P5 in FP2 from McLaren's Daniel Ricciardo in P14 – and with cars from rivals Alpine, AlphaTauri, Red Bull and Alfa Romeo in between.
READ MORE: 'I can trust the car' says Bottas after successful switch to Hamilton chassis in France
And Leclerc said that Ferrari's Friday night would be spent working out how best to get their tyres in the right operating window ahead of Saturday's qualifying session.
"For tomorrow, it will be very important tyre-wise to try and put them in the right window," said Leclerc, "because it's very difficult here and with the wind also, to have the right set-up, a car that is easy to drive for the quali lap when we have to put everything together, will be very important too.
"So once we have put these three things together, I'm pretty sure that we can have a good weekend."