Ferrari drivers fear new-look Melbourne track won't suit F1-75 package
Ferrari head down to Melbourne for the third race of the season after a fine start to the season that sees them currently at the top of the constructors' championships. But their drivers Charles Leclerc and Carlos Sainz fear that the new look layout at Albert Park may see them start on the back foot this weekend.
Charles Leclerc – who currently sits at the top of the drivers' championship after winning in Bahrain and taking a second-place finish in Saudi Arabia – believes Ferrari are "in the mix" with Red Bull in Melbourne. But they will still need a "the perfect weekend" to compete as they aim to take their ninth victory at the Australian Grand Prix, at a reworked Albert Park.
READ MORE: First victory main target for 2022, says Sainz
"Overall, I think the track characteristics here are not fitting very well with [our car]," said Leclerc. "Everything is to play for, and I still think we will be in the mix; it will still be very close, it is not like it is going to be a big gap so if we do the perfect weekend anything is possible.
"I think the old track would have suited us better, but it is the way it is now, and we will try to maximise everything this weekend as always and hopefully Imola will probably be a track that suits us a bit better."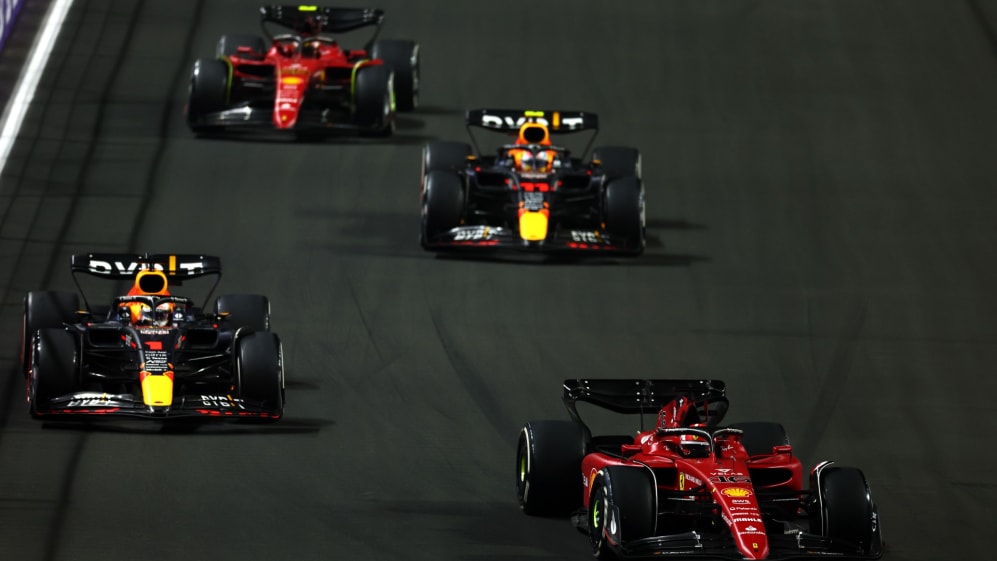 Carlos Sainz echoed his team mate's sentiments, comparing the performance of their F1-75 car in Jeddah to the performance he expects to see at Albert Park this weekend – with the Spaniard confident that his team could "still do a good job."
FORM GUIDE: Who's looking good as F1 returns to Melbourne?
"I mean, our car has been strong at both circuits, all the circuits that we have been to so far," said Sainz. "But it is true in Jeddah, with more straightline [speed], the Red Bull looked like the better car around there, the better balanced, in terms of top speed and corner speed.
"So, given how long the straights have become here, maybe they are a bit more up for it, but I think we can still do a good job."
Meanwhile, with the Albert Park track set to feature four DRS zones – the first time that's ever happened in F1 – Leclerc said he and Ferrari would need to "play it smart" with their strategy, with DRS having played a crucial role in the outcome of both of the opening two races of 2022.
READ MORE: Why the Albert Park changes should add up to a thrilling racing spectacle
"It's always quite tricky, but I always try to do the best job possible and obviously with the weakness that we have with the straightline speed against Red Bull, we need to try and play it smart," he said.
"We've seen the past two races this strategy with the DRS, and I am pretty sure that we will see it even more here because basically all the straights have a DRS zone," Leclerc added. so overtaking will be a thing and being clever can make a big difference here."