Ferrari explain how they were able to cure tyre troubles - and what the compromise was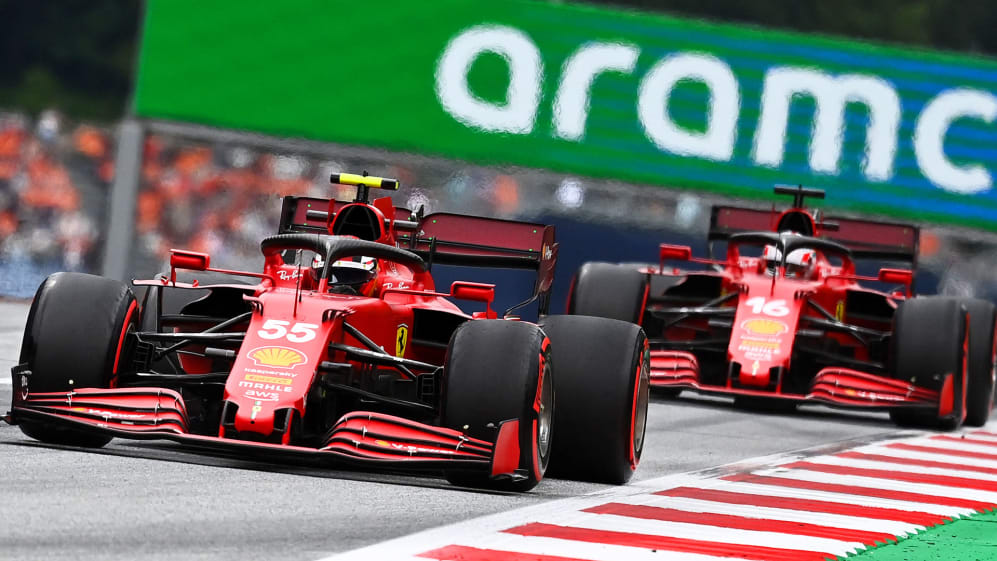 A galling French Grand Prix performance caused by tyre wear issues forced Ferrari into a top-to-tail analysis of their car – with Team Principal Mattia Binotto satisfied that an ensuing decision to shift the balance of their car had helped resolve the problem, even if it had slightly compromised the team's qualifying performance.
Having taken a surprise pair of pole positions at the preceding races in Monaco and Baku, Ferrari's French Grand Prix was chastening, as Carlos Sainz finished 11th and Charles Leclerc 16th, with both drivers having struggled with excessive tyre wear – leading Ferrari into an examination of their car's performance.
READ MORE: Ferrari have halved qualifying deficit and greatly increased pit stop consistency, according to Binotto
"What happened in France, we had a very high tyre wear on the front-left, graining and then a lot of wear," explained Binotto. "We tried back at Maranello to try and approach, in terms of homework, the exercise of, 'do we have an issue on our car, in terms of concept', which is as a consequence bringing it back to tyre wear.
"Because if we look at not only France but all the past races just before France, on average, compared to the entire grid, we were the ones that were wearing the most on the front. So it was not a single issue in France, but most of the races we were wearing a lot on the front."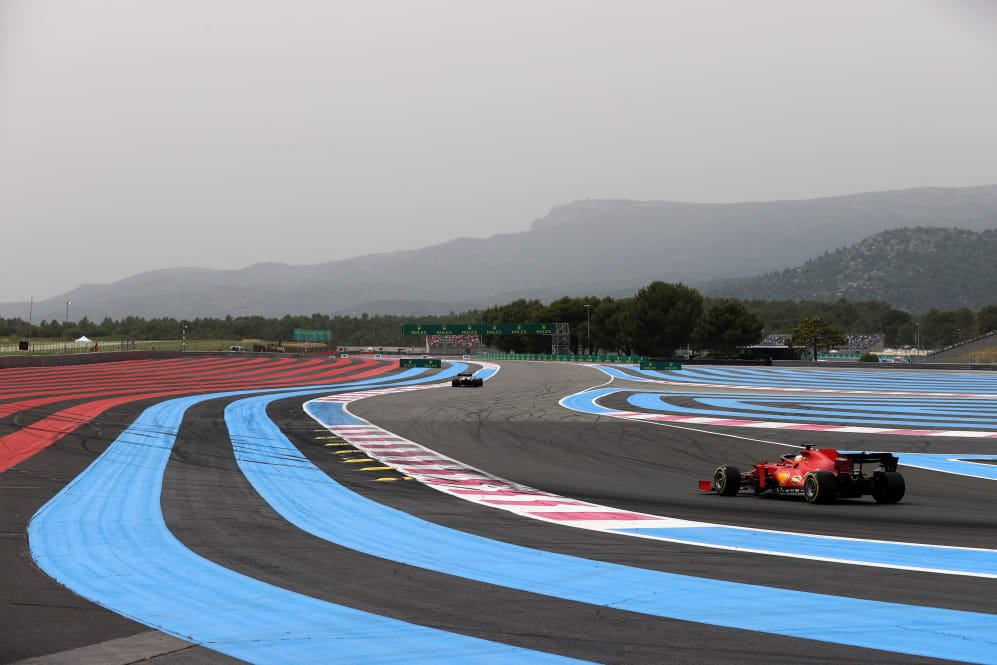 A thorough analysis on Ferrari's simulator at Maranello saw the team attempt to pinpoint whether a fundamental design flaw on the Ferrari SF21 was causing the excessive graining, or whether it was an issue that could be cured by set-up changes – with Binotto satisfied that the alterations made by the team in the wake of their research had made the front tyre wear issues less "critical".
"I think what we found out is that in the end, it's very simple... If you're wearing, it's because you are sliding, as simple as that," said Binotto. "And if you are sliding, there are reasons why you may slide, and these reasons, it can be simple set-up. You may perfect the rear of the car in braking, have good rear stability but an understeering car.
READ MORE: Sainz says Ferrari's post-French GP tyre fix 'one of the most impressive things I've seen as a racing driver'
"But we moved our set-up in the following races, tried to have more balance in terms of, let me say, understeer to oversteer, tried to slide less on the fronts and manage the tyres in that respect, and I think whatever steps we made in that direction have proved to be the right direction to cope with the tyre wear.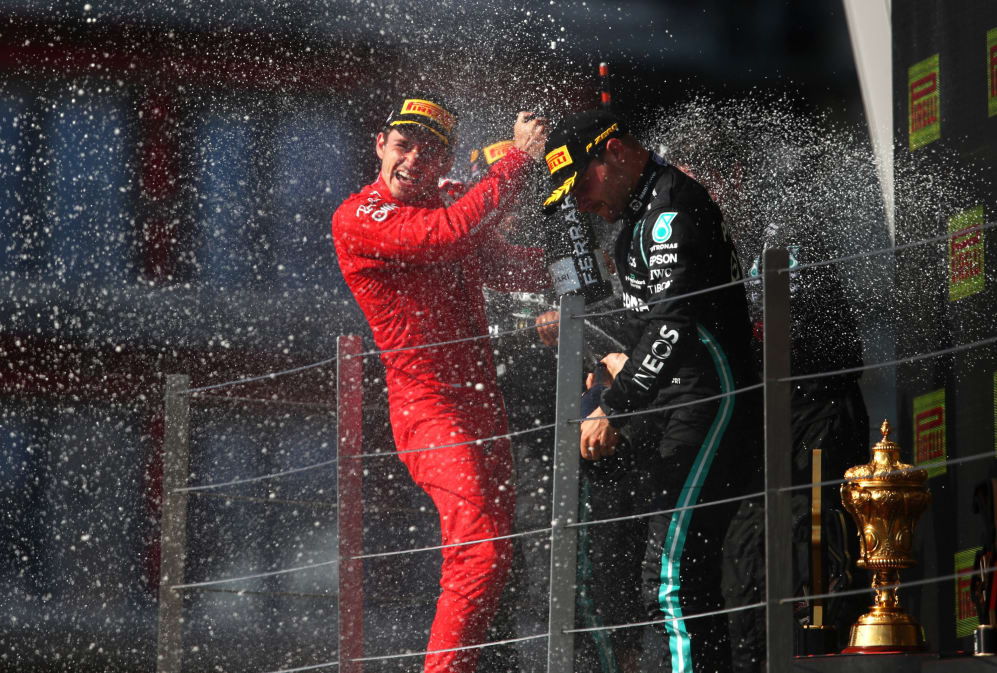 "And as a matter of fact, in Austria and certainly in the UK [at Silverstone, where Leclerc challenged for victory], and following as well the situation in Hungary, we've shown that we've been able, in the last races, to have an improvement in terms of front tyre wear, and today it doesn't seem to be as critical as it has been in France."
However, Binotto did admit that Ferrari had been forced to sacrifice a modicum of one-lap pace in order the ensure their tyres held up better during the race, explaining: "I think that we may have slightly compromised [the one-lap pace] but not much.
READ MORE: Ferrari boss Binotto rates Mick Schumacher's progress in first year of F1 against pre-season objectives
"I think it's for the drivers as well to adapt to a different type of set-up, which they are doing. I think it's ourselves who are learning a different type of balance to be used. But I think it's really race preparation as well, which has been very important for Silverstone.
"But it's a learning curve, that one as well, and obviously that's a key element when you've got front tyre wear. It doesn't mean that in all the circuits you need to review the way you're approaching your set-up."
Ferrari currently sit third in the constructors' standings, tied on 163 points with McLaren, as Formula 1 prepares to start up again after the summer break at Spa-Francorchamps, where this weekend's Belgian Grand Prix will take place.