Ferrari extend partnership with FIA 'Girls On Track – Rising Stars' programme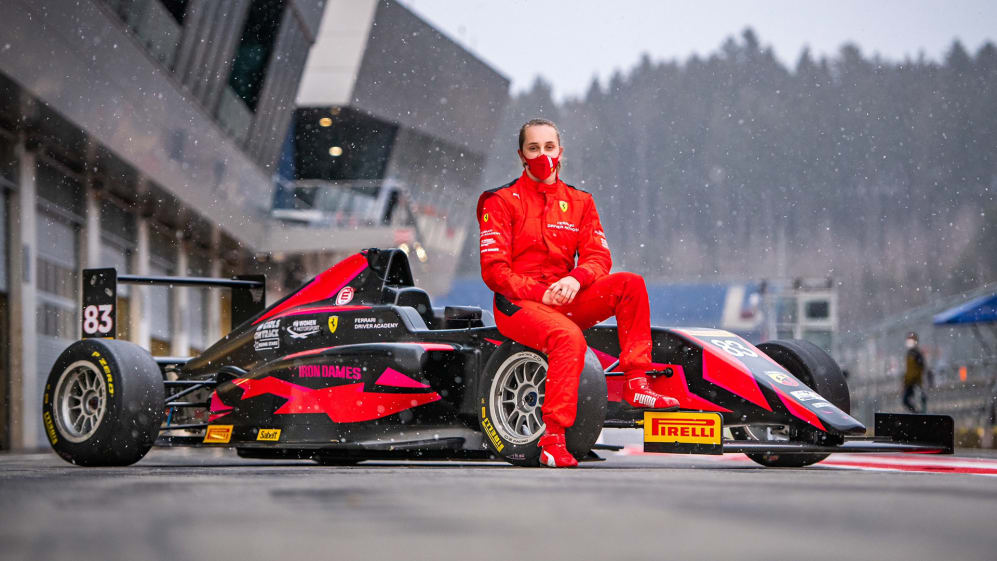 After selecting Maya Weug as the first female member of the Ferrari Driver Academy earlier this year, the Scuderia have today announced they are extending their partnership with the FIA's "Girls On Track – Rising Stars" programme for a further two years.
Launched in 2020 as part of a push to find and develop female driving talent, the first iteration of the intiative saw Weug, 16, who was born in Spain to a Belgian mother and a Dutch father, beat out four other finalists – from an initial field of 20 hopefuls – to land a coveted spot in the FDA, which will see her competing in an F4 Championship season this year.
The original agreement between the FDA and the FIA initially allowed for two young women to join the Academy for 2020 and 2021. The renewed partnership doubles the number to extend the programme until 2023.
READ MORE: Ferrari and FIA launch female driver search with 'Girls on Track – Rising Stars' initiative
Ferrari have also announced that the initiative will be supported by the Iron Dames project led by Deborah Mayer, the French driver who has competed in the Ferrari Challenge and GT races, as well as taking part in Ferrari Corse Clienti's XX Programmes.
That support will see the female FDA graduates race in one of Mayer's Iron Lynx racing team cars, with Weug the first to get the seat when she starts the Italian Formula 4 Championship season in May.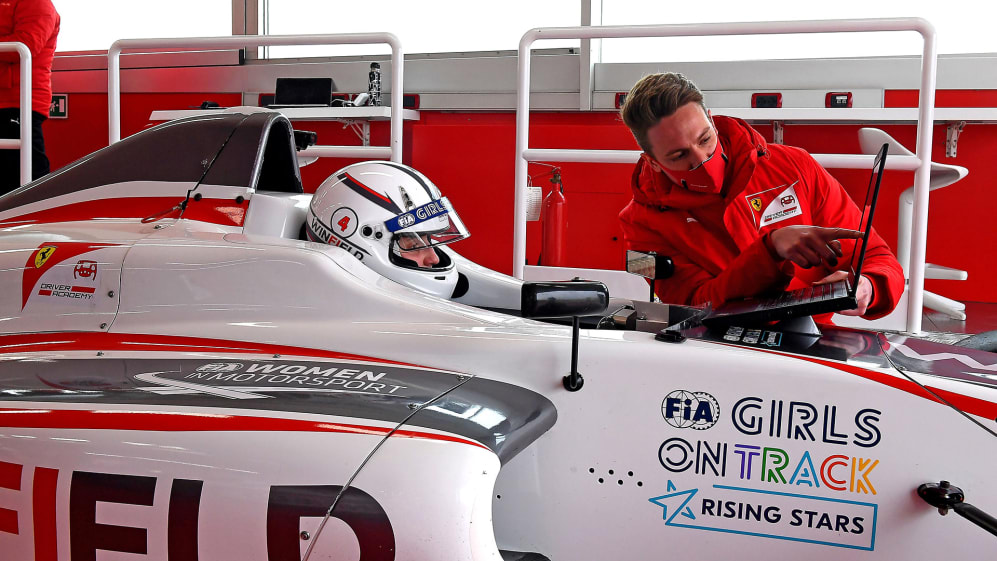 Ferrari's Sporting Director Laurent Mekies said: "Over the past few months, after the conclusion of the first edition of the 'FIA Girls On Track – Rising Stars' programme in Maranello, we have received a tremendous amount of support from all over the world.
READ MORE: Maya Weug named as first female member of the Ferrari Driver Academy
"It is fantastic to see the positive energy that this programme has generated, and we are aware of our responsibilities, together with the FIA, to continue to ensure its growth and to always increase the opportunities for women around the world to engage with motor racing.
"In this context it is with great pleasure that we welcome Iron Dames and Deborah Mayer as a long-term partner of the Ferrari Driver Academy for the FIA's 'Girls On Track - Rising Stars' programme.
"We will be aiming to best support Maya in this first year of racing with Deborah's team in the Italian F4 Championship certified by FIA."