Ferrari make further power unit changes ahead of Saudi Arabian GP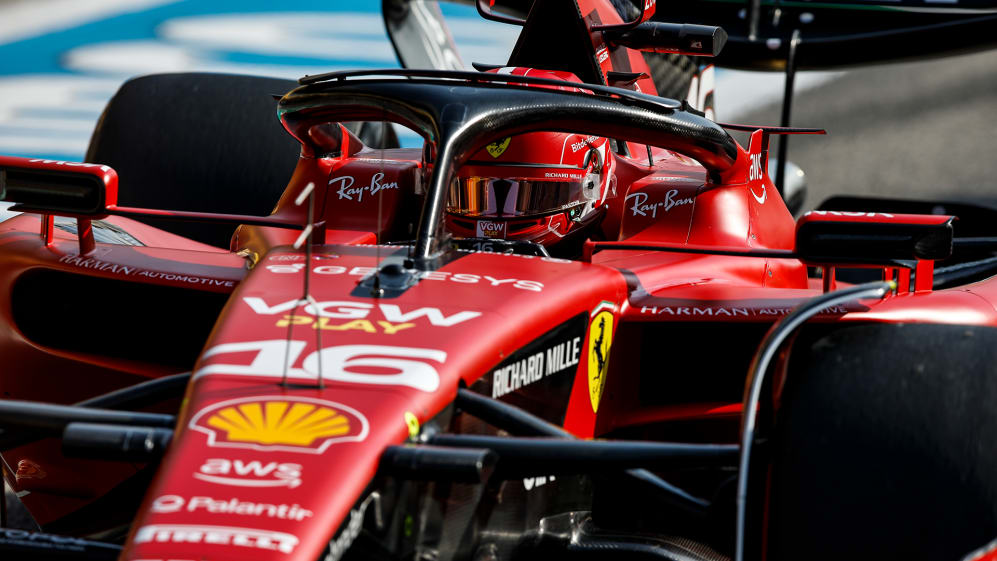 Ferrari have made several more power unit changes in the build-up to the Saudi Arabian Grand Prix, with both Charles Leclerc and Carlos Sainz taking on fresh elements.
Earlier this week, Ferrari confirmed that Leclerc would be hit with a 10-place grid penalty for round two, having been forced onto a third control electronics component after his retirement in Bahrain.
READ MORE: Ferrari confirm Charles Leclerc will be hit with grid penalty for Saudi Arabian Grand Prix
On Friday, as cars rolled out of the pit lane at the Jeddah Corniche Circuit, documents issued by the FIA confirmed Leclerc's control electronics replacement, along with a host of other substitutions.
Indeed, Leclerc and team mate Carlos Sainz have taken on new internal combustion engines for the weekend, with Leclerc also getting a fresh MGU-H – as part of what the team has described as "a further precaution".