Leclerc remains confident that 'something special is definitely possible' in Jeddah despite 10-place grid penalty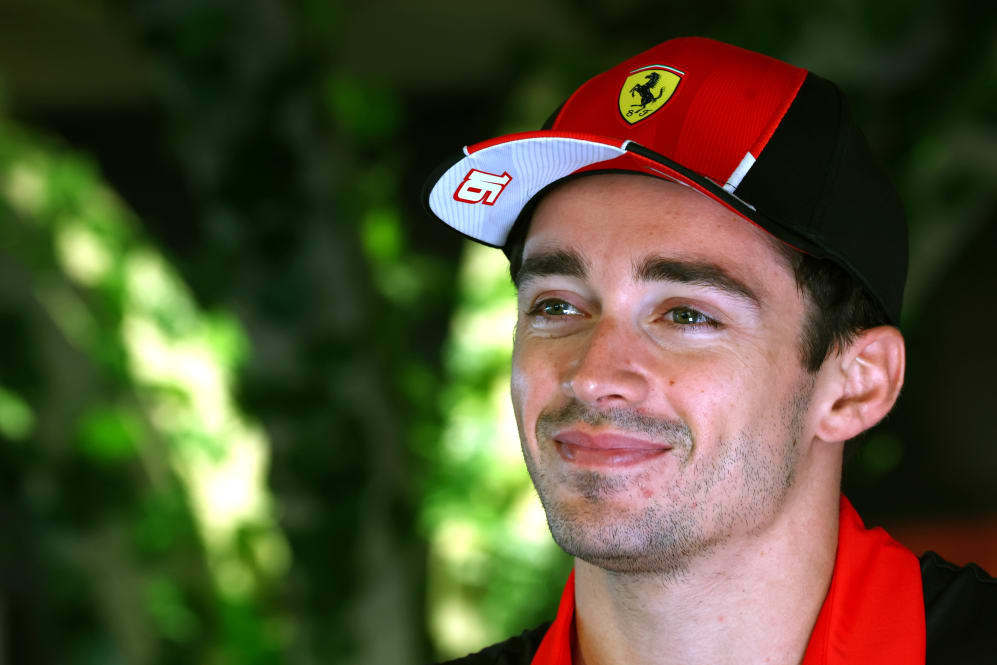 Charles Leclerc is set to take a 10-place grid penalty at this weekend's Saudi Arabian Grand Prix. And while he knows it's not been an ideal start to the season, following his DNF in Bahrain, the Ferrari driver is still confident that a special result in Jeddah is very much possible.
While running in third place last time out in Bahrain, Leclerc stopped on track with a power unit issue, just after Ferrari had replaced the Energy Store and Control Electronics on his engine prior to the season opener.
READ MORE: Ferrari confirm Charles Leclerc will be hit with grid penalty for Saudi Arabian Grand Prix
Following an investigation into the issue, the Scuderia announced on Wednesday that they would be fitting Leclerc's SF-23 with another Control Electronics power unit component – giving him a 10-place grid penalty for the second race of the season.
"It's the way it is. It's the beginning of the season. Of course it's not the ideal start that I wish I had at the beginning, starting in Bahrain, but what can I do about it? Now we need to focus on what is ahead, what we can do to be a better team, to do better," said five-time race winner Leclerc.
"This weekend we are starting from the back foot, but our target is to try and do something special. I like this challenge of starting a little bit more on the back foot and trying to do something special and come back to the front as quickly as possible."

When asked whether his role has been to galvanise his squad since the DNF in Bahrain, Leclerc replied: "Well yes, because it's only the first race of the season and we've still got many, many races to go and we still need to be fighting like crazy to be back at the top and keep pushing.
"I still believe in it and of course we still need to all believe in it because it's only the first race. So, it hasn't gone as planned, and when it's Ferrari [and a situation] doesn't go as well as it should, then there are lots of voices and all of this around the team."
BARRETTO: How new Ferrari boss Fred Vasseur is attacking the toughest job in F1
Leclerc added: "But we need to be good at spending our energy right inside the team, pushing in the same direction to make a difference and come back stronger."
Even with the DNF, Ferrari, by their own admission, had struggled to match rivals Red Bull for pace in Bahrain. But when asked if that could change in Jeddah, Leclerc said: "It should suit us a little bit better.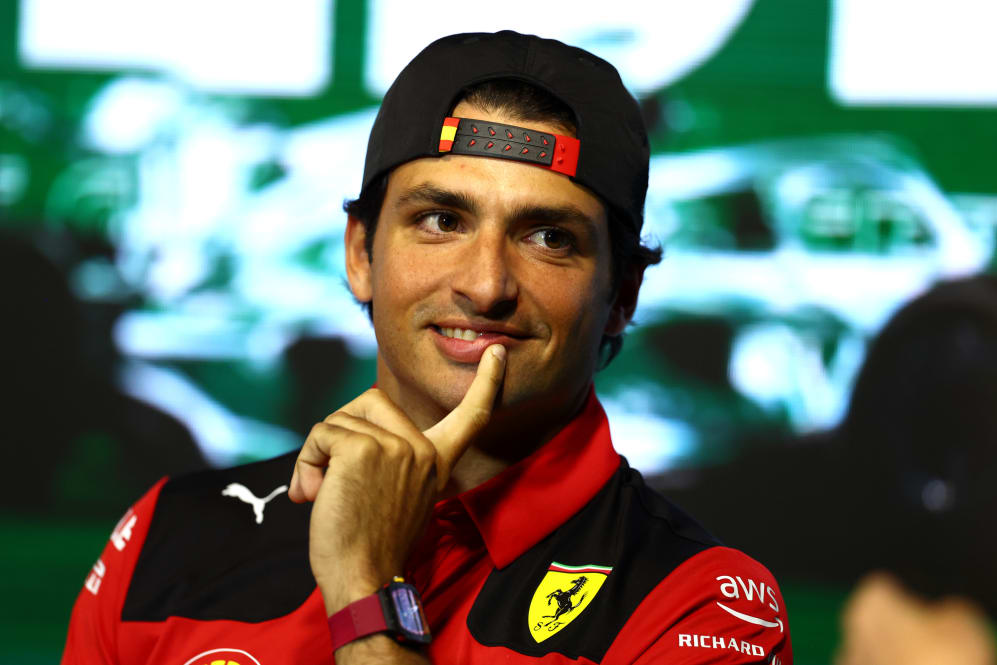 "Bahrain is also a very specific track, so I hope the delta pace we've seen will not be the same here. But our car characteristics should fit a bit better at this track, so hopefully it will be the case. But something special is definitely possible in this car."
His team mate Carlos Sainz – who finished fourth in Bahrain – was also feeling confident about Ferrari's chances in Jeddah, as he also cited the different nature of the track as a reason for the Scuderia to feel upbeat heading into the weekend.
IT'S RACE WEEK: 5 storylines we're excited about ahead of the 2023 Saudi Arabian Grand Prix
"I want to think so," said Sainz, when asked if a podium finish is possible in Jeddah. "The track is completely different to Bahrain, the tarmac, high speed nature, [but is it] enough to beat the Red Bulls?
"Given how tough and how competitive they were in Bahrain, it's going to be extremely difficult. But I want to be more optimistic after Bahrain, and this weekend I feel we have a good chance to be back on the podium."