Ferrari prep Portimao upgrades as Binotto says development is 'going in the right direction'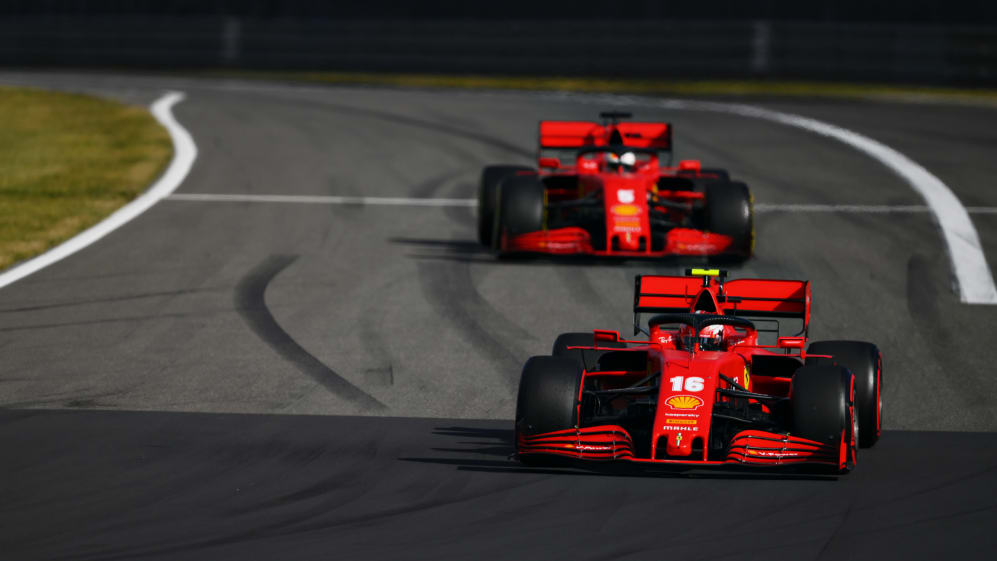 Ferrari may be enduring their most challenging season since they finished a lowly fourth in the constructors' championship back in 2014, but the Scuderia are working hard to claw performance back and will bring another upgrade to the Portuguese Grand Prix, according to Team Principal Mattia Binotto.
The team announced they took a "significant change of direction in terms of development" after disappointing pre-season testing pace and have therefore been upgrading their car at a rapid rate, having introduced 'phase two' of their upgrade package at the Eifel Grand Prix last week after bringing the first major update to Sochi.
READ MORE: What did we learn from the Eifel GP about 'phase two' of Ferrari's upgrade package?
After the Nurburgring race – which saw Sebastian Vettel finish 11th and Charles Leclerc seventh – Binotto said: "Of course, we are not satisfied with this result, but we continue to work on improving our overall performance level,"
"We saw signs of progress in qualifying, but the important thing is that the updates we are introducing seem to be going in the right direction, especially looking ahead to 2021. In the light of this, we should also have a few updates for the next race in Portimao."
Leclerc qualified fourth and Vettel 11th at the Eifel Grand Prix but neither of them could make up a position on race day, with Vettel spinning early on and Leclerc slipping back three places – which Binotto explained was partly down to their difficulty with getting the tyres to work properly on what was a cold weekend in Germany.
"It was a tough race today, mainly down to getting the tyre temperatures into the right operating window," he said. "That was particularly the case with Charles who, after a good start, began to suffer with graining on the softs, right from the first few laps, which meant he was unable to push as hard as he would have liked.
READ MORE: 'Disaster' first stint compromised my Eifel Grand Prix says Ferrari's Leclerc
"We therefore had to pit him earlier than planned, immediately switching him to another strategy. Then, in the closing stages, when it would have been possible to pit under the Safety Car, we took the joint decision to leave him out on the mediums, given what we had seen in the early stages of the race.
"As for Sebastian, the spin early on compromised his race and from then on, there was little to be done, even in the final laps when he was running the softs," concluded the Ferrari boss.