Ferrari relishing three-way fight with Red Bull and Mercedes for Singapore GP honours
Ferrari, Red Bull and Mercedes will all be in the mix for the race win at this weekend's Singapore Grand Prix, believes the Italian team's Racing Director, Laurent Mekies.
Ferrari ended Friday's running at the Marina Bay Street Circuit on top of the timesheets as Carlos Sainz led team mate Charles Leclerc in a one-two result – despite the latter missing valuable FP2 running amid technical issues.
However, Red Bull and Mercedes had compromised sessions of their own for a variety of reasons, leaving Mekies in no doubt that their main rivals will be pushing them all the way as the weekend develops.
WATCH: Ride onboard with Carlos Sainz for the fastest lap of Friday in Singapore
It comes two years on from F1's last visit to Singapore, given the impact of the Covid-19 pandemic, with then-Ferrari driver Sebastian Vettel taking victory in the 2019 race ahead of Leclerc.
Asked how confident he was of a repeat win this time out, Mekies said: "Well, 2019 was a very good memory. It was a tight fight at the time with Mercedes and it was very good to put both our cars up there.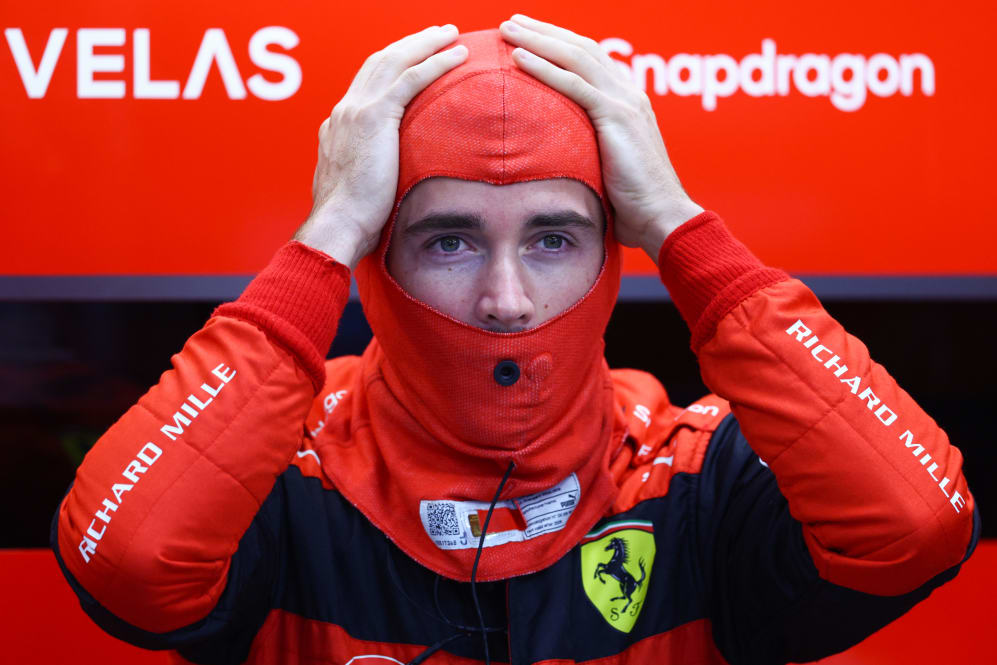 "It's a very different picture this year; it's going to be a three-way fight, as it has been in the last few races. We expect not only Red Bull but also Mercedes to be in the fight for the win with us this weekend. It's still a long way [to go] for a repeat of that performance, but it's the sort of fight we love."
After Leclerc's setbacks in FP2, which restricted him to 14 laps across the one-hour session, Mekies was also confident that Ferrari can use Saturday's final practice session wisely to get him in optimal shape for qualifying.
"At this type of track – like Monaco, like here – you don't want to lose track time. Unfortunately, for various different reasons, that's what happened with Charles yesterday – there was nothing he could do about it," reflected Mekies.
READ MORE: Leclerc targeting pole position in Singapore despite 'very, very difficult' day
"[Charles] is very experienced now. We'll try to play catch up a little bit today with the FP3 programme, a bit more time on the track for him hopefully if the weather allows. I'm sure that by the time qualifying comes and the race comes, he'll be fully up to speed."
Leclerc heads into the weekend with a 116-point deficit to championship leader Max Verstappen, while Ferrari are looking to defend a 35-point lead over Mercedes in the race for P2 in the constructors' standings.