Ferrari seeing 'Leclerc 2.0' in 2022, says Marc Gene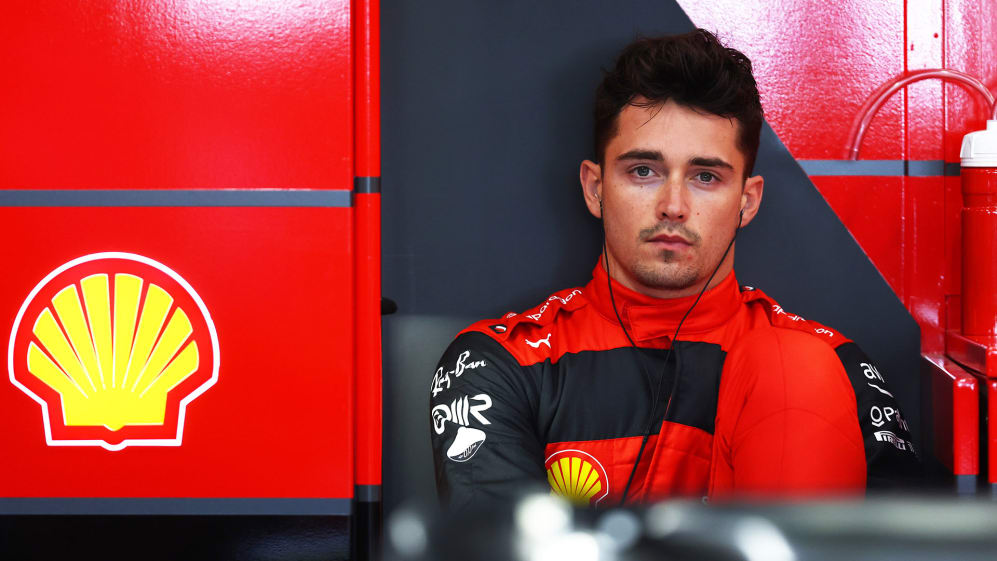 Ferrari ambassador and long-standing test driver Marc Gene has said Charles Leclerc has evolved in "mindset and mentality" as the Monegasque driver aims for a maiden Formula 1 World Championship title in 2022.
Leclerc has taken a victory and a P2 respectively in the first two races of the season in a much-improved Ferrari package – and is now leading the drivers' standings, while the Scuderia comfortably top the teams' table. Speaking in our F1 Nation podcast recorded after Leclerc's Bahrain Grand Prix win from pole, Gene spoke about how Leclerc has changed for this campaign.
DATA DEEP DIVE: Did Perez have the pace to win the Saudi Arabian GP without the Safety Car intervention?
"Charles, he used to be very emotional and this year he has changed a lot. Charles is like a 2.0 version of himself. When I went to Barcelona for the private testing, we spent a lot of time together and he was completely changed in his mindset and his mentality, and you can see it," he said.
"[In Bahrain] I was expecting Charles to be more over the moon after qualifying, after the pole, and the race, but he seemed so much more mature and aware that this is a very long championship."
Gene, who made his F1 debut with Italian outfit Minardi, then tested for Williams and – alongside Luca Badoer – became Ferrari's test driver in 2004, also credited Team Principal Mattia Binotto and driver Carlos Sainz for the calmness within Ferrari.
"I think Mattia, Charles and Carlos are going to be very important in keeping these emotions that we Italians, we tend to have.
"So, I leave that to the tifosi. But the three main characters of this team, which are the two drivers and the team principal, they are not emotional; Mattia is half Swiss [and the calmness] you can see with Carlos, it comes from his father."
READ MORE: Sainz encouraged by 'important' Saudi Arabian podium despite 'unlucky' start
With Ferrari now frontrunners to pry the constructors' trophy away from Mercedes, Gene added that the Scuderia are eager to usher in a new dynasty – even if their period at the top might not last as long as Mercedes'.
"I think cycles cannot be beyond the one that Mercedes has had any longer; that is the longest probably that we will see in F1 history. But definitely [Ferrari's] group of people are ready to open a new era.
READ MORE: Red Bull and Ferrari's wildly different solutions to the challenge of Jeddah
"I always say you learn more from the bad years than from the good years and now that we have a good car, we are ready for a new era I think, because it is the same people that suffered so much."
Listen to the full F1 Nation episode in the player above or head here to catch the podcast on your preferred provider.