Ferrari sign Charles Leclerc's younger brother to Driver Academy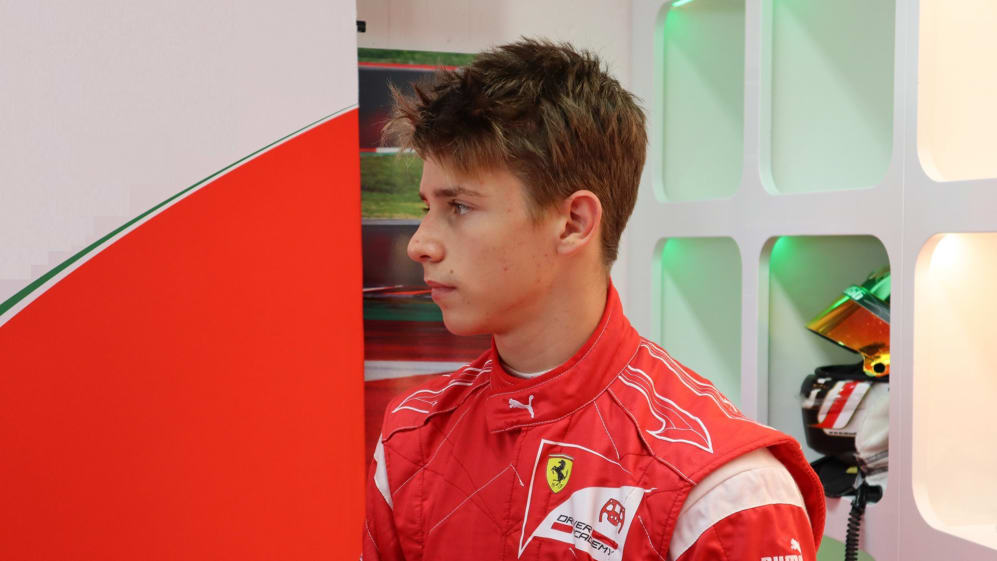 Stand by for brotherly love at Ferrari this season, with the news that the Italian team have signed Charles Leclerc's younger brother Arthur to their Driver Academy.
Charles Leclerc himself is a graduate of Ferrari's Junior programme and went on to become Ferrari's youngest Grand Prix winner in Belgium, 2019. Bother Arthur, who was born in 2000, isn't quite ready to take the wheel of a Ferrari Grand Prix machine just yet – but he will take on the Formula Regional series for Prema Powerteam, a series that has valuable F1 super license points on offer.
READ MORE: 'Women should be part of Ferrari Driver Academy' – Binotto
The 19-year-old Monegasque, previously part of the Sauber junior team, took part in one of the FDA's trials in 2019 and raced in German Formula 4, where he took a win and seven more podiums to finish third in the championship.
Arthur Leclerc will join eight more Ferrari Driver Academy members in 2020: Mick Schumacher, FIA Formula 3 champion Robert Shwartzman, Giuliano Alesi, Callum Ilott, Marcus Armstrong, Enzo Fittipaldi, Gianluca Petecof and newly recruited Swedish driver Dino Beganovic.
"Today we are very pleased to confirm two more young drivers [Beganovic and Arthur Leclerc] are joining our 2020 FDA line-up. All our drivers taking part in F3, Formula Regional and F4 are rookies in their respective categories, so the season looks like being very interesting and competitive," said FDA Technical Director Marco Matassa.
"In each case, the FDA's objectives are to continue to help them progress both technically and as individuals, in their path towards reaching our common goals."
READ MORE: 5 reasons why 2020 could be Ferrari's year
Ferrari's Sporting Director Laurent Mekies added that it's been a "busy winter" for the FDA in Maranello. He said: "We have also been scouting for more talented youngsters and we are happy today to announce that Arthur and Dino are joining us for what's going to be a very exciting season.
"We have FDA drivers in all the categories of the FIA single-seater ladder and our focus will be on supporting them the best we can in their development as racing drivers and as young individuals. All of us in Maranello are very much looking forward to seeing how our nine young drivers will perform over the coming months."